Summer is a time for easy to cook, fuss free dishes that are great for sharing. Why spend all your time slaving away on a feast when you could choose dishes that need little attention but have maximum flavour? With the launch of Le Creuset at The Hut, we wanted to show you a few Le Creuset recipes we love to make in the summer months that can be made in Le Creuset pieces. They are all easy to make, perfect for sharing and are completely delicious!
Le Creuset Recipes: Cioppino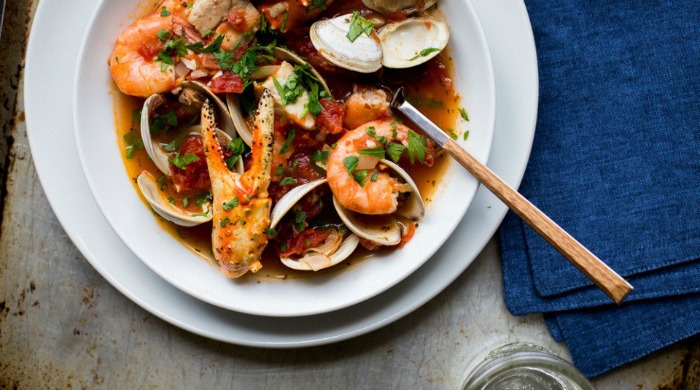 A San Francisco classic, this traditional fish stew originated in San Francisco in the 1800s when a group of Italian Fishermen settled there. A perfect blend of Italian flavours and fresh seafood, this is an ideal dish for sharing with friends on a summer evening. Similar to a bouillabaisse, a variety of seafood is cooked with a tomato based stew, making it easy to customise depending on what seafood you can get hold of.
The dish takes around an hour to prepare so it's perfect for preparing ahead of a party. Cioppino is light, flavoursome and easy to share, serve with crusty bread and white wine, preferably al fresco!
We have tried out a few recipes using the new in Le Creuset dishes, but our favourite has to be from The Domestic Man, take a look at the recipe here and enjoy.
Shop from a range of Le Creuset casserole dishes at The Hut, we recommend the Toughened Casserole dish with glass lid.