We don't know about you, but the warmer weather always has us craving something sweet…
Here at The Hut, we've got an unapologetic, unrelenting sweet tooth – which can prove tricky when we're trying to cut down on calories in the run up to beach body season. If you're on the hunt for some healthier – but equally as tasty – treats to whip up this summer, look no further: we've got five delicious recipes which are guaranteed to get your mouths watering, all coming in at 100 calories or fewer. 
Cherry Sherbet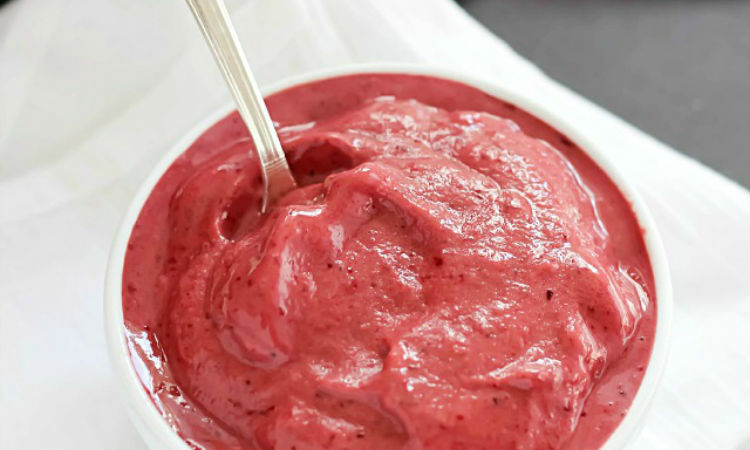 Image: Yummy Healthy Easy
Called a sherbet rather than a sorbet, due to the addition of Greek yoghurt, this recipe from Yummy Healthy  Easy is downright delicious. Combine Greek yoghurt with frozen cherries, a dash of milk and some sweetner in a blender for a bowlful of yummy, fruity, sherbet-y goodness. Find the full recipe here.
Calories: 100 per small bowl