New York audio start-up Master & Dynamic was created back in May of 2014 when entrepreneurial founder Jonathan Levine observed the lacklustre headphones his teenage sons were currently using. Not only were their personal audio equipment lacking in performance and design, but Levine was also saddened that there wasn't a high-quality alternative for the discerning adult. This I-can-do-better-than-that moment set in motion the journey towards creating an audio product, and brand, with an inherent passion for sophisticated design and exceptional audio performance. Since then, Master & Dynamic has collaborated with the likes of Leica and the Rolling Stones, found itself on the shelves of over 500 partner stores around the world, and is today held up as a world leader in the world of premium personal audio.
How does an audio brand go from the new kid on the block to a global name in the space of just three years? For Master & Dynamic, it always undoubtedly comes back to the product. As soon as you lay your hands on a pair of Master & Dynamic headphones or earphones, it is impossible to be anything other than in awe of the beautiful craftsmanship of its products. Built to offer a blend of outstanding comfort and uncompromising performance, Master & Dynamic headphones are quite literally designed for decades of use. And this is embedded in the brand's very DNA: Master & Dynamic engineer products to last, using only the finest materials and finishes that are proven to stand the test of time.
One of the problems its engineers identified in the industry was that once an individual part of headphones breaks, normally you need to replace the whole headset; Master & Dynamic design the key parts of its headphones to be easily replaceable, ensuring that its products continue to perform at the highest level even decades after being purchased.
We believe mastery is a never-ending exploration requiring a dynamic approach. Sound is a catalyst and a powerful creative element, helping to focus, inspire, and transport your mind. We build sound tools for creative minds.
But don't take our word for it: Since its inception little over three years ago, Master & Dynamic has swiftly been taken in by some of the world's most prestigious brands. In its first year of existence, the quality of its product saw the brand welcomed into stores including New York City's Opening Ceremony and Paris' Colette, sadly closed earlier this year. In 2016, the Rolling Stones commissioned Master & Dynamic to create the first ever official Rolling Stone headphones with a limited release of 1962 units to commemorate the year the band was formed. This year, Master & Dynamic teamed up with world photography leaders Leica Camera AG to create a capsule collection of sound tools inspired by the 0.95 lens.
A Beginner's Guide to Master & Dynamic Headphones
MH40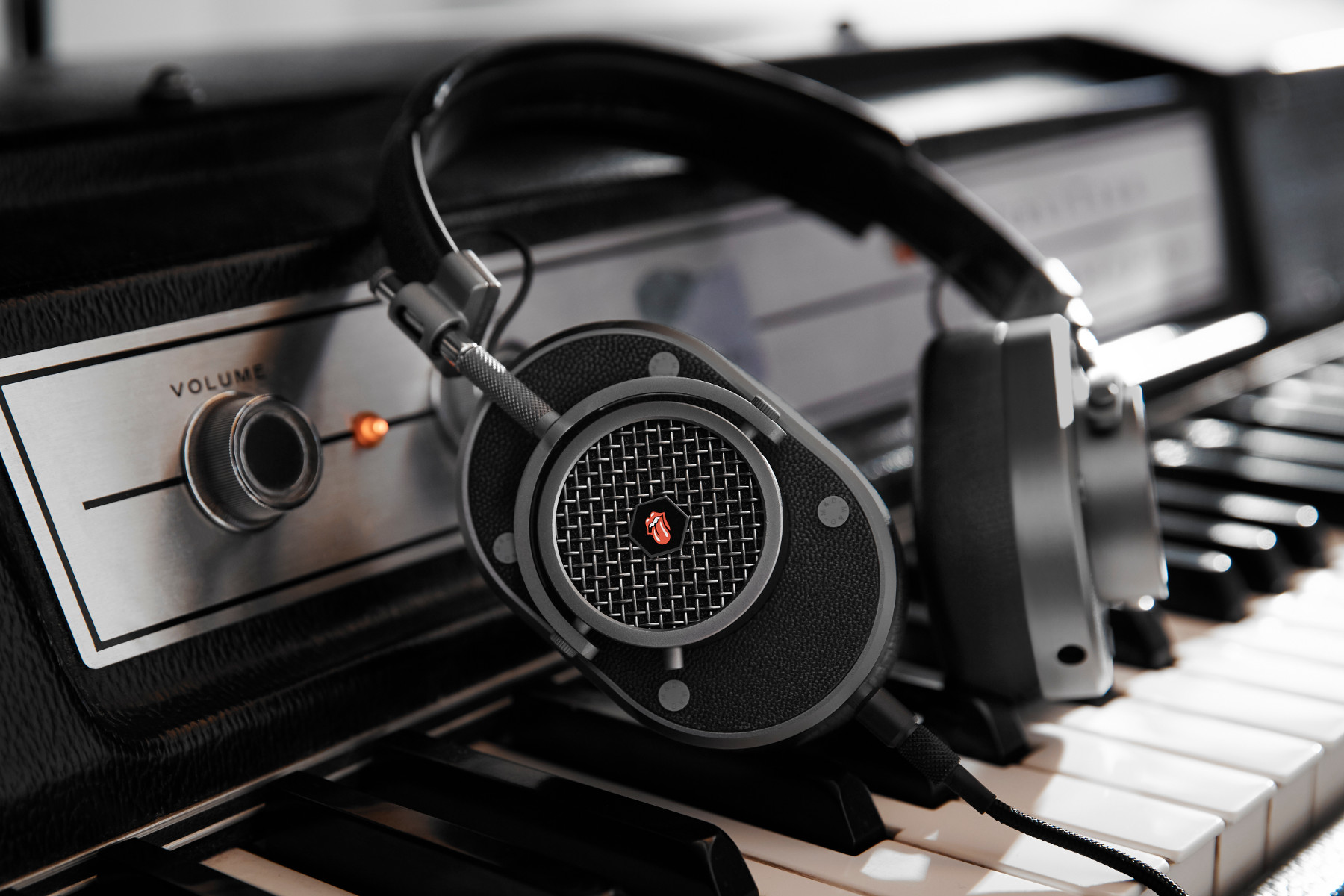 Where it all started for Master & Dynamic, the MH40 headphones were launched in 2014 when audiophile and reviewer Steve Guttenberg of CNET wrote that "Master & Dynamic's MH40 Headphones win on design, sound, and build quality". Master & Dynamic's original headphones are designed with premium heavy grain leather, stainless steel components in all high strain areas and custom 45mm neodymium high-performance drivers for outstanding audio quality.
Key Details:
The Original Master & Dynamic headphones
Custom neodymium drivers
Forged aluminium body
Genuine lambskin ear pads