Your favourite ready-to-wear brand has had a little bit of a rejig. Notorious for their high quality eyewear, footwear, fragrance, men's and womenswear lines, the brand caters for all occasions. Ranging from relaxed athleisurewear to the sartorial elegance of their tailored collections. Since the birth of the brand in 1924 the HUGO BOSS portfolio has continued to expand, with a plethora of sub-brands that sat underneath BOSS and HUGO.
It's not at all surprising that we can become a little confused. We're here to put the record straight, as we guide you through all things HUGO BOSS.
TIMELINE
Originally all sitting simply under the HUGO BOSS umbrella, in 1993 the collection divided its range into lines HUGO, BOSS and BALDESSARINI as part of their tri-brand strategy.
Six years after the creation of the two sub labels HUGO and BOSS, in 1999 BOSS Orange a sports and leisurewear range was launched. The collection flanks both the classic styling of the BOSS label and the more progressive HUGO line. Another from the family of BOSS sub brands, BOSS Golf Wear, is designed in 1997 following the brands success in golf sponsorship, this collection is later to be renamed as BOSS Green.  Fast forward a decade to 2017 and the company strips back the number of labels to the original BOSS and HUGO, with BOSS Orange and BOSS Green being integrated into the BOSS core brand as of the SS18 collection.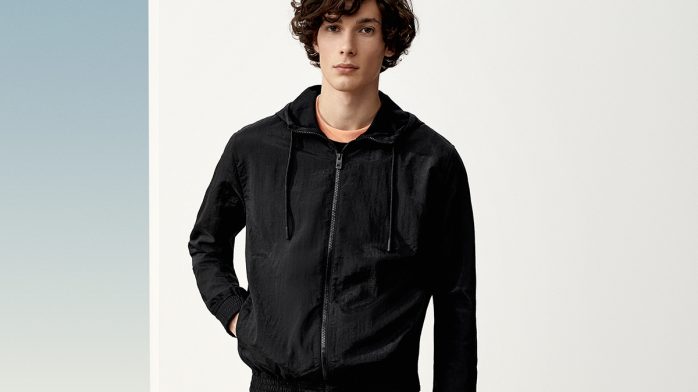 In need of a wardrobe update? You've come to the right place. Take a look at our top picks as we guide you through the new season BOSS collections in Men's Athleisurewear, Casualwear and Womenswear.
WOMENSWEAR
At the turn of the millennium the first womenswear line was launched under the BOSS core brand. Aligning with the BOSS menswear ranges, the BOSS Womenswear collection is designed for the high end luxury market and features both classic tailoring and casual lines. Similarly womenswear ranges are designed for HUGO, BOSS Orange and BOSS Green.
SIMPLIFIED
The HUGO BOSS of today has been significantly simplified, into both BOSS and HUGO. Within the brand of BOSS there is an Athleisure, Business wear and Casual collection; formally labelled as BOSS Orange and BOSS Green.
If BOSS Green was your go-to, you'll now be looking for Athleisure and if BOSS Orange was your bag, it's now the Casual line you'll want.