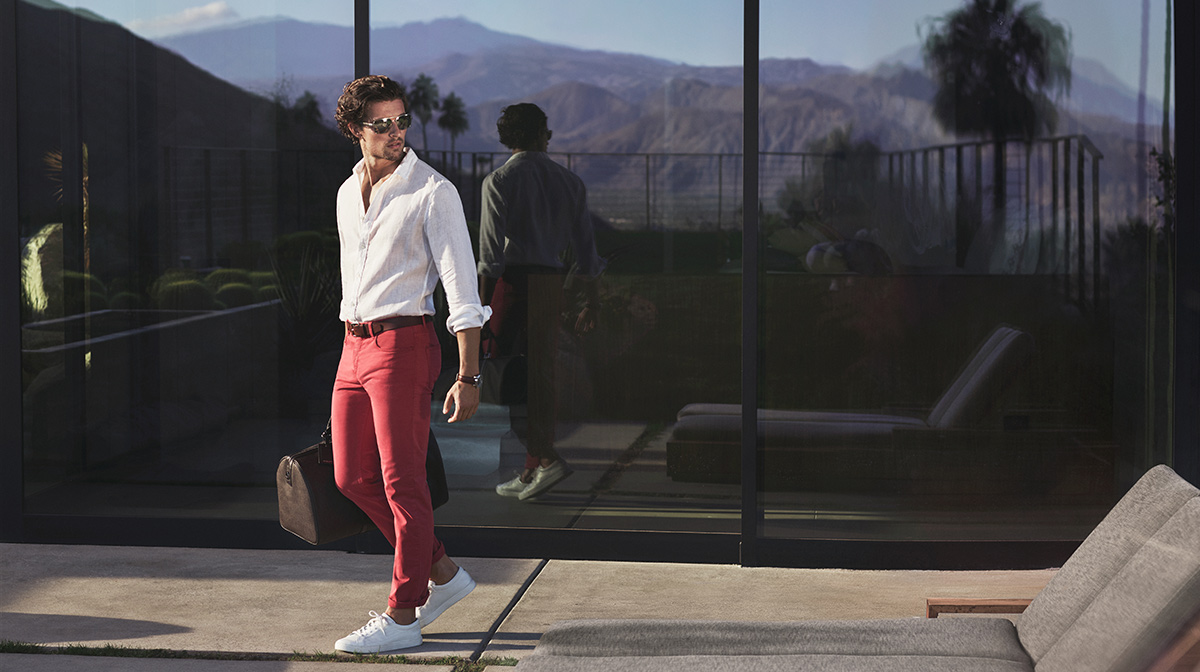 If there is any name in the fashion world that requires no introduction, it is Mr Michael Kors. Since his first collection of womenswear was ushered into America's leading department stores 35 years ago, Kors has become one of fashion's most decorated and iconic names. With stores in prime locations in the world's most prestigious cities and collections spanning luxury accessories, footwear, men's and women's ready-to-wear, eyewear and fragrances, the expanding empire of Michael Kors has seen his signature jetsetter aesthetic welcomed with great acclaim in all four corners of the globe.
From selling handmade clothes out of his family's basement when just a teenager, Mr Kors' visionary approach to fashion and unfailing eye for design has not only seen him build his brand but also help change the face of fashion itself. While the brand's jetsetter aesthetic is familiar to us today, it is one that Kors has almost singlehandedly pioneered in the fashion industry. Since its inception, the Michael Kors brand has been dedicated to its founders' vision of fashion as sophisticated as it is indulgent, timeless as it is modern, luxurious as it is simple. This vision forged the Michael Kors aesthetic we are all familiar with today, which in turn created the enduring luxury lifestyle empire known throughout the world.
Michael Kors SS17 Menswear
Frequently spotted sporting in a pair of New Balance sneakers, Michael Kors is a man who appreciates sporty comfort. It is an element of his aesthetic he has often integrated into his menswear collections since they first debuted in 2002, and it is an element that is integral to the Michael Kors SS17 menswear collection.
Using premium and often lightweight fabrics, the brand's latest menswear collection reimagines a man's staple pieces through its sporty-comfort lens. With a colour palette of classic navies and greys but also contemporary Nantucket reds, this is a collection that showcases the brand's ability to transform basic staples into key, luxury pieces in your wardrobe. From polos and tees to sweatpants and hoodies, each piece demonstrates Michael Kors' meticulous attention to detail with modern, clean silhouettes that sit perfectly with the brand's jetsetter aesthetic. Whether looking to give your own wardrobe a fresh upgrade or inject some luxury into your man's wardrobe, the Michael Kors SS17 menswear collection should be your first port of call for luxury basics.
Buyer's Picks