About the brand:
Sustainable living has exceeded trend status and become a way of life; a lifestyle in itself. Our consciousness for the environment is ever-increasing due to the damaging and shocking findings that have resulted from experiments with materials and biodiversity.
One brand that heavily integrates this forward thinking sustainability into their mission, is SOMA. New to The Hut, but founded in 2012, this eco-friendly filtration brand exists to hydrate the world, in an environmentally focused way. The New York based company uses the highest quality materials, incorporating ocean plastic sleeves, lightweight glass and bamboo leak-proof caps.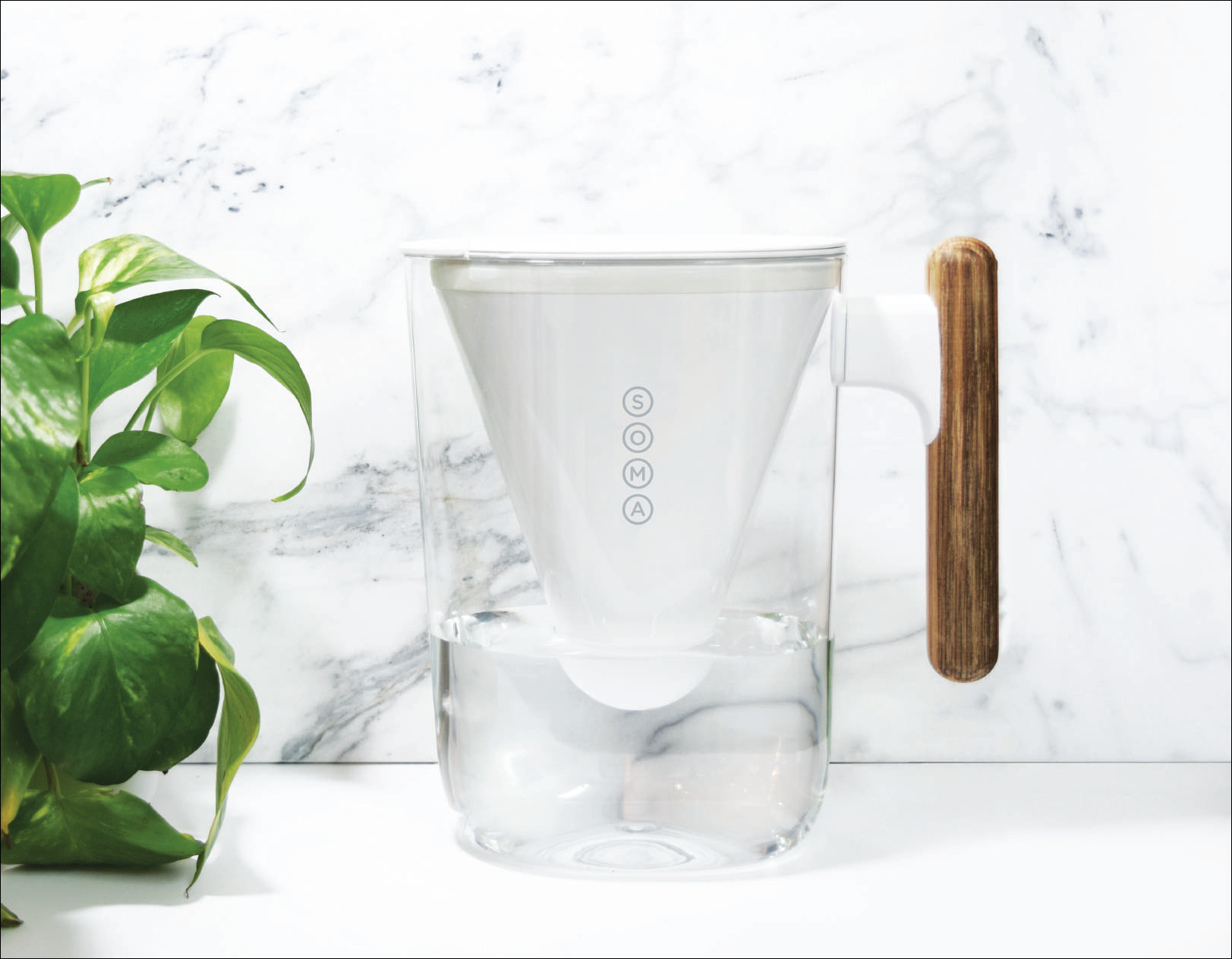 Starting out from an 'oops' moment, SOMA has come on in leaps and bounds. Originating from a dinner party in San Francisco, SOMA was born after the lid of a pitcher fell off and water spilt all over the kitchen floor. Mike, partnering founder of SOMA, had been unwilling to put a plastic bottle on the table, aside his well-presented table settings. With no suitable alternative he used a wine decanter with an unfortunate unsecure lid. From such a liquid mess came a solid solution: a sustainably secure, easy to use, beautifully designed water filtration brand that customers can be proud to place on their table.
They believe that water is essential not only for people but for the planet too, hence their funding for safe, accessible drinking around the globe and their determination to reduce global emissions. Beyond this, their responsible supply chain is immaculate; hosting a code of conduct that sets high standards for labour practices and animal welfare. For the eco-conscious consumer – SOMA is a dream!
Without further ado, we introduce SOMA designs:
The Glass Water Bottle:
Ideally suited to the on-the-go millennial, this clean design fully embeds the 'athleisure' trend. The simple, yet modern, aesthetic comes in a range of colours; mint, grey, white, eggplant, olive and blush. The sleeve around the light weight glass is made from recycled plastic, ocean waste. Help divert plastic from the oceans in style. Thanks SOMA!