This 1st October marks International Coffee Day, a global celebration of coffee's journey from the farm to your coffee pot. Coffee is today the world's most popular drink with over 400 billion cups consumed each and every year. In line with its rise in popularity, coffee has become an essential part of our social lives. Whether you meet up and converse over coffee, use it to fuel your day or head to coffee shops to connect with your local community, coffee is a daily source of relaxation, creativity and inspiration for millions around the world.
In honour of International Coffee Day, The Hut has put together a bucket list of the coffee shops you need to visit around the world.
Embassy Espresso Café, Budapest
A short walk from the Danube river on the city's east bank, Budapest's Embassy Espresso Café is a contemporary coffee shop housed in a two-hundred-year-old former palace. Featuring stunning vaulted ceilings showcasing the original brickwork of the building lit up by contemporary metallic lighting, the Embassy Café was revamped by Spora Architects in 2014 and has since become a popular hub for local coffee drinkers and tourists alike.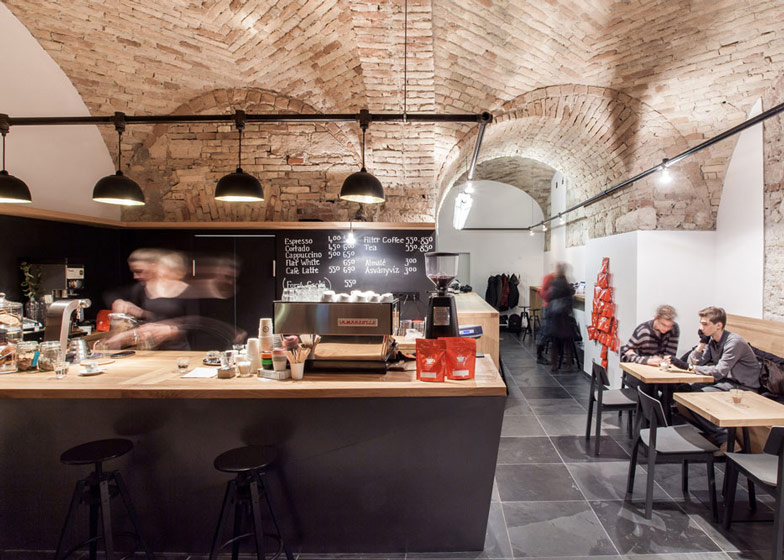 Kaffeine, 66 Great Titchfield, London
Opening its doors at the height of London's coffee revolution in 2009, Kaffeine has since picked up several awards and been lauded as one of the capital's, if not the world's, finest coffee establishments. An Australian-style café with a strict focus on the holy trinity of great coffee, food and service, the café has a particularly excellent food menu that changes each week to incorporate fresh ingredients picked up daily from one of the city's many local markets.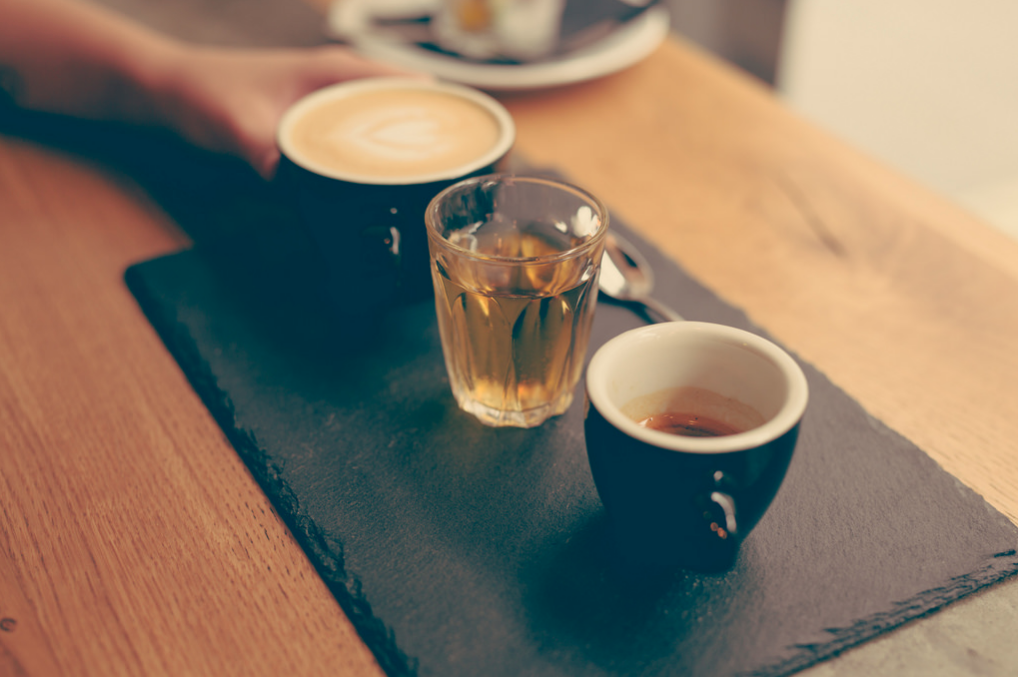 Tipos Infames, Madrid
Located in the heart of the Spanish capital, Madrid's Tipos Infames combines books and coffee in a well-lit, two-storey industrial-inspired former Madrid apartment. Reimagined with an open plan design by local architectural studio YMCC in 2010, the coffee shop regularly hosts literary events and switches coffee for wine for its evening events.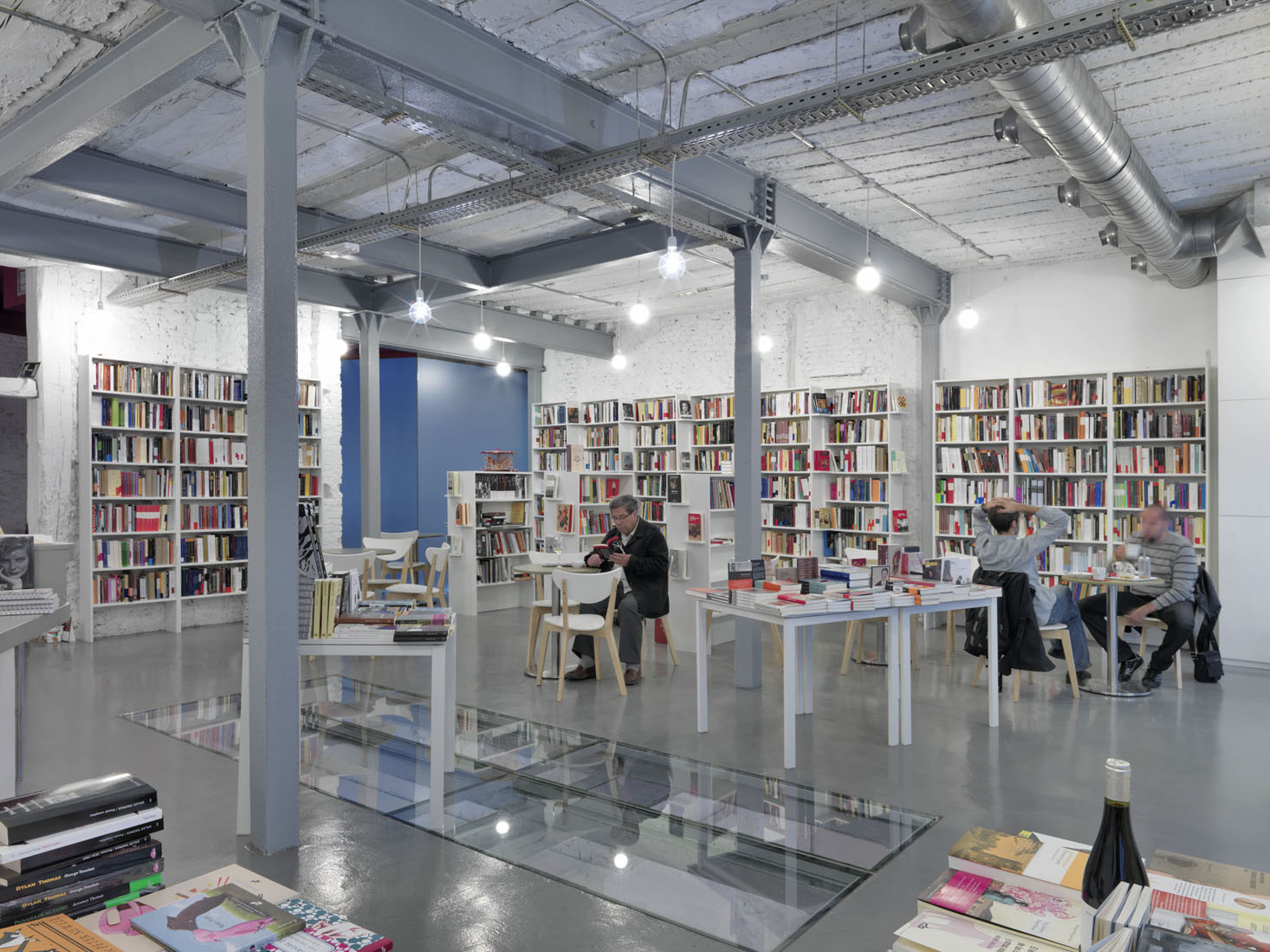 The Coffee Academics, Hong Kong
Frequently quoted among the best coffee shops in the world, Hong Kong's The Coffee Academics have transformed coffee-making into something of a science experiment. Featuring everything from professional espresso machines, espresso grinders, hand drip coffee grinders and myriads of coffee accessories in its studio space, the Coffee Academics have excelled in the art of coffee by sourcing industry-leading techniques that extract each and every drop of flavour out of your chosen beans.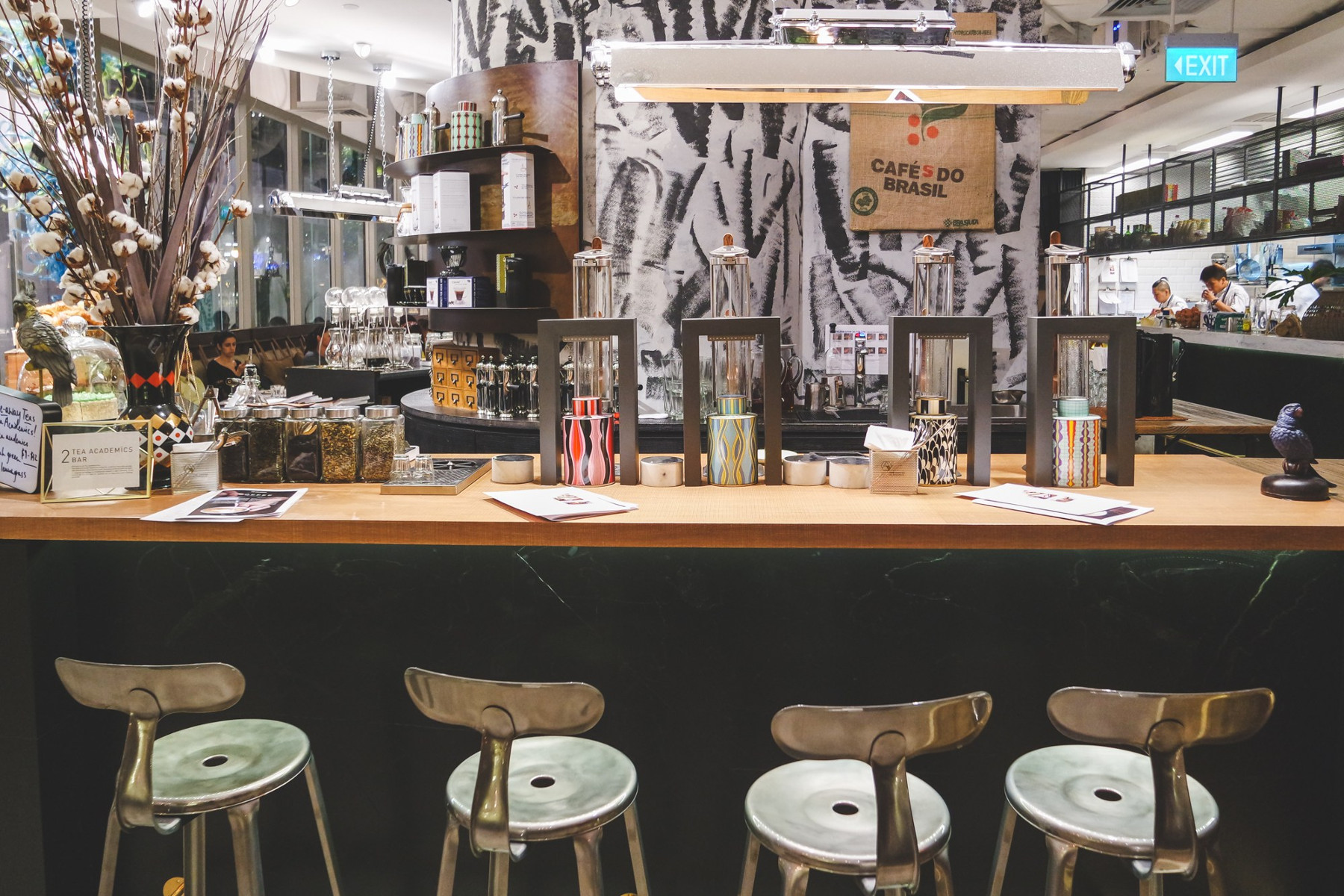 The Cake, Kiev
With average temperatures hovering below zero from the end of November through until February, Kiev's The Cake coffee shop offers cosy respite from the cold just a stone's throw away from the city's National Sports Stadium. Designed with an industrial feel centred on a reproduction of Jeff Koons' famous Balloon Dog, we also love the elaborate puzzle-like floor tiling and the squared central table that gives the café its community feel.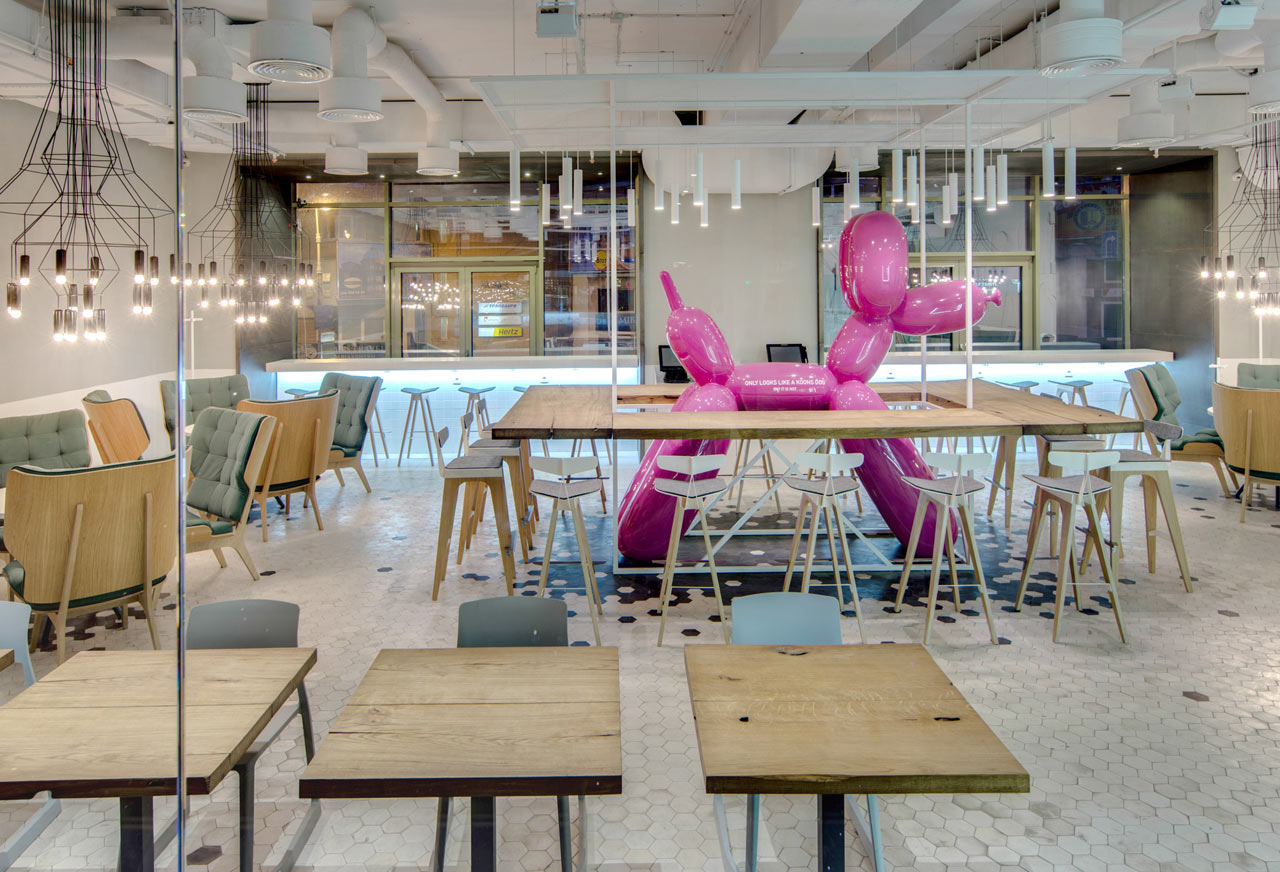 Origo, Bucharest
Tucked down a side street a short walk from Bucharest's National History Museum, Origo is a cosy little coffee shop perfect for ducking into for a homely coffee break while exploring the city. The coffee shop is famous for the 276 coffee and espresso cups suspended from the ceiling and has been designed with natural wooden furniture and low hanging lights.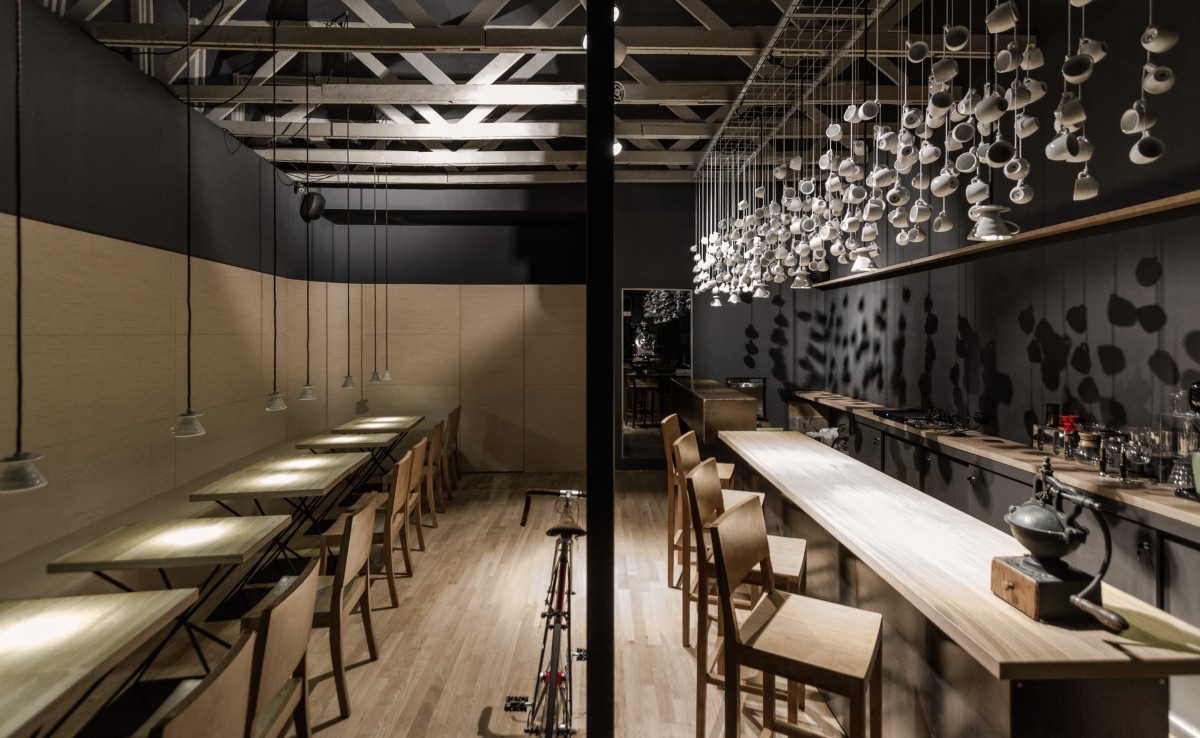 Radosti Coffee, St. Petersburg
A family-owned coffee shop with its own bakery and specialising in vegetarian cuisine, Radosti Coffee was given a fitting new makeover by Russian architects Asya Baranova and Nikolay Pokorsky earlier this year. To complement the shop's eco-friendly menu and philosophy, the architects opted for a minimalist interior with exposed brickwork, natural wooden features, complemented with lots of green plants.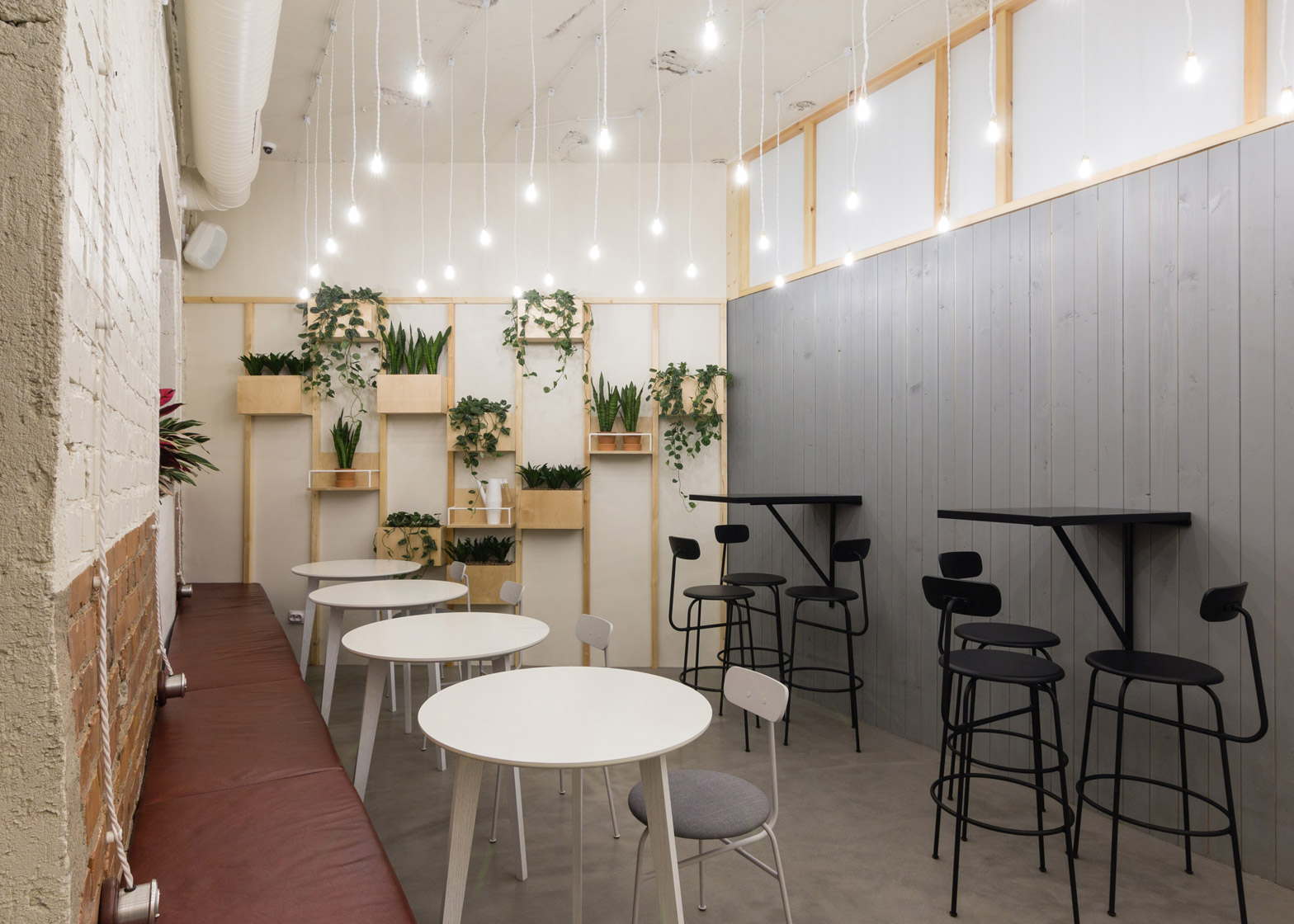 Café Ki, Tokyo
Ki means tree in Japanese, and architectural studio id inc created a coffee shop based around an abstract tree design in Toyko in 2013. With an aesthetic that is even more stripped-back than St. Petersburg's Radosti Coffee, the shop retains a monochrome aesthetic throughout and the simple, clean design of the space allows the emphasis to be placed on the quality of the coffee and fresh pastries served up each day.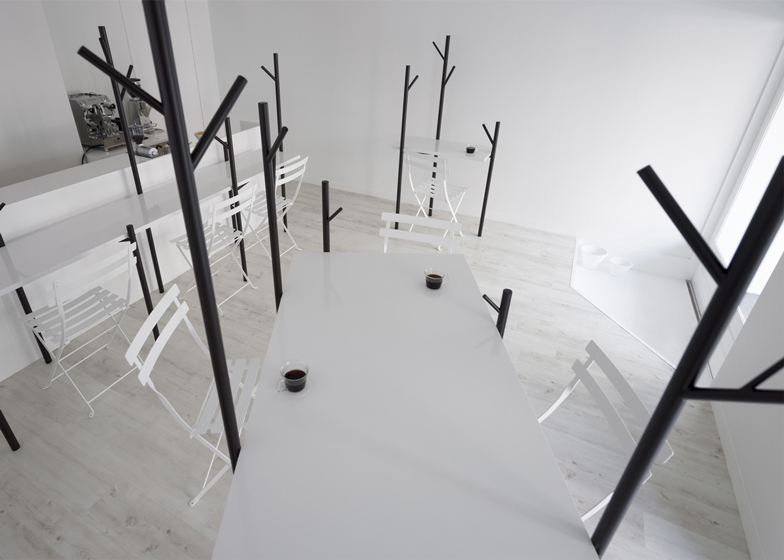 Big Small Coffee, Beijing
Converted from a former courtyard residence in Beijing's Xiang'er Hutong district, Big Small Coffee is a snug coffee bar lined with cork and tiled walls and accented with brass metallic details. Renovated by Chinese office AIO earlier this year, the coffee shop also doubles up as a B&B with a cosy bedroom above the shop on offer for guests if the coffee can't shake your slumber.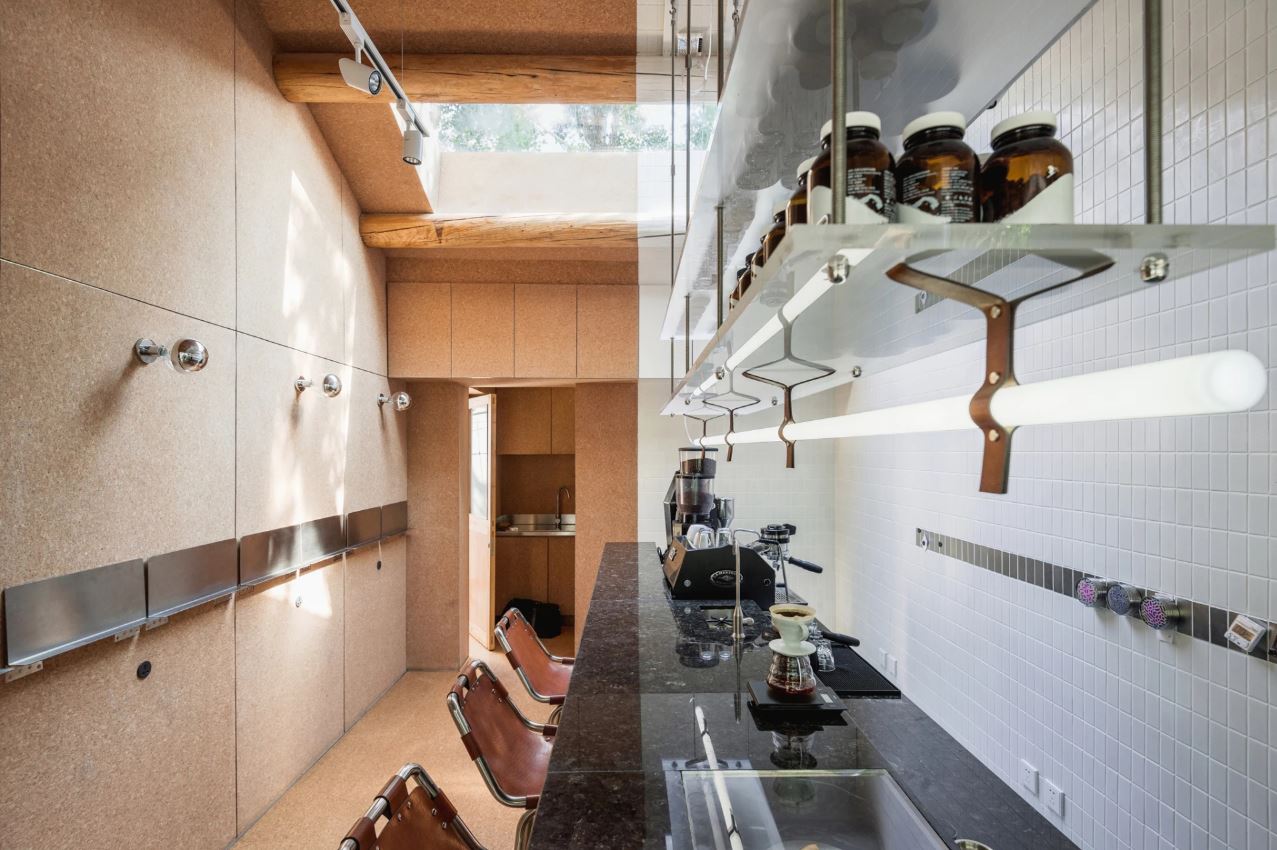 Craft Café, Paris
Craft Café is situated in Paris's 10th arrondissement just around the corner from the Gare de l'Est and has been designed for young professionals without any dedicated office space. Freelance writers or artists can take inspiration from the café's monochrome, industrial interior all day without the pressure to constantly order food or drink.