California-born denim brand 7 For All Mankind emerged at the turn of the 21st as one of the world's first premium denim brands. Through innovation in fabric, fit and finish, 7 For All Mankind creates a platform for individual expression that is effortless and timeless, making people feel sexy and sophisticated 7 days a week.
Why 7 For All Mankind? The brand takes its name from a belief that everybody should own (at least) seven pairs of jeans—one for every day of the week. Since originating as a robust working pant in the late 19th and early 20th century, the jean has since become a staple in every man, woman and child's wardrobe. 7 For All Mankind believe that the jean is more than just a simple essential, and that a high-quality, well-designed is the crucial foundation for a great casual look. Using premium fabrics and a tailored approach to denim, the brand specialises in quality, comfortable jeans with a great fit.
As we all know, fit is key to finding your ideal jean. Understanding your body shape and which fits suit your silhouette will help you wear your jeans with confidence and style. With this in mind, allow us to run you through the 7 For All Mankind collection and its fits.
Skinny
The skinny fit is for jeans that really pack a youthful, on-trend fashion punch. Streamlined and lean from top to bottom, the skinny is best suited to more slim builds.
The Ronnie is 7 For All Mankind's skinny fit, typically made with a stretch cotton denim for greater comfort and movement.
Styles
Slim Fit
No modern man's wardrobe is complete without a stylish and slim jean. The slim jean is the happy medium of the denim department, giving you a light hub on the thighs and knees but loosening up through the calves and into the ankle. 7 For All Mankind's slim fit features a slightly tapered leg to adds to the youthful panache that works with any shoe.
The Slimmy and Chad are 7 For All Mankind's styles of slim fit. The Slimmy is designed with a regular slim fit, mid-rise and a slightly tapered leg. The Chad is also cut with a slim fit and slight taper on the leg, but instead also features a low-rise.
Styles
Straight
Straight leg and bootcut jeans are two of the easiest denim styles to incorporate into your wardrobe. 7 For All Mankind offer a number of classic fits, including the Standard and the Brett. The Standard is based on the original men's straight leg jeans, with comfortable tailoring from waist to hip, a button fly and a straight leg opening.
The Brett is a slim, contemporary version of the original men's bootcut jeans, and ideal if you're looking for an alternative to those skinny jeans. It doesn't stop there, though: the 7 For All Mankind range of straight leg looks and bootcut jeans for men also come in a variety of washes, to reflect your personal style. The brand's signature squiggle confirms these denim pieces are of high quality and created with luxury in mind.
Styles
The Straight
Standard
Brett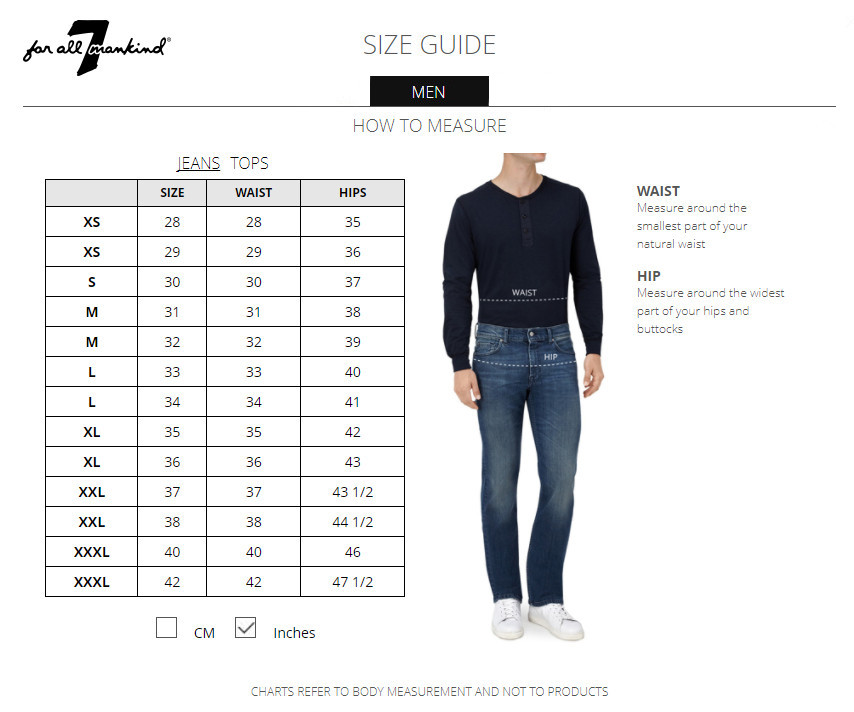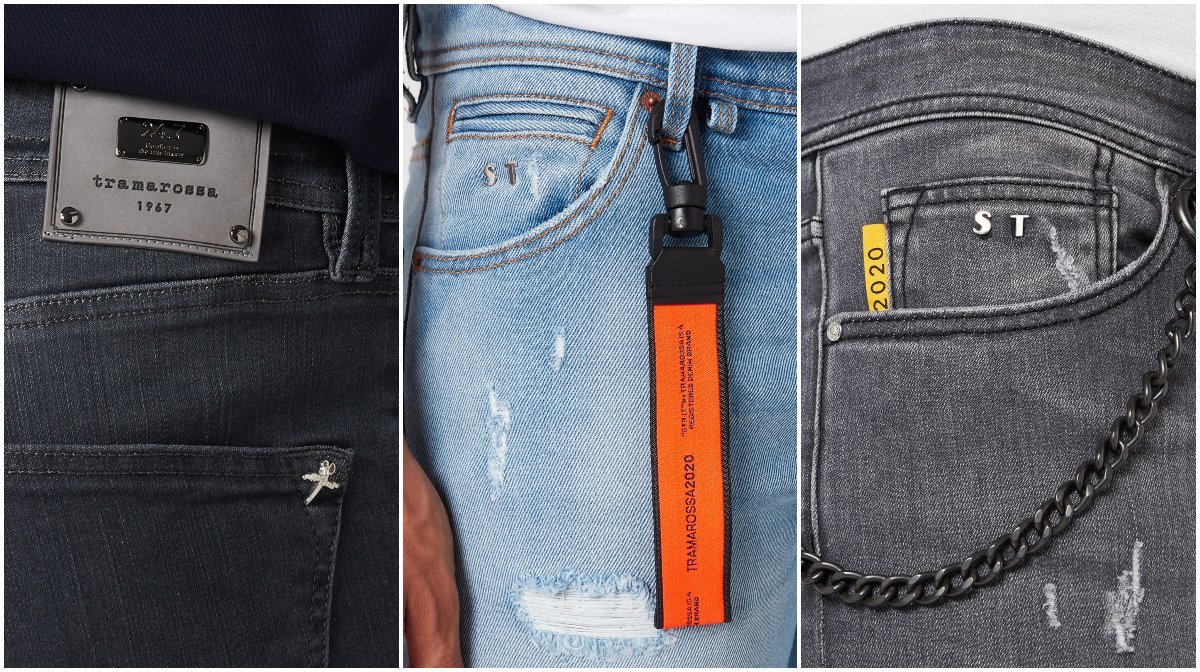 Answering all your burning questions about the history, style and sizing of Tramarossa jeans, here is our ultimate buyers guide for Tramarossa.