Next week (11th—19th June) marks the beginning of National Picnic Week in the UK, celebrating a quintessentially British pastime that has now been a tradition for over 200 years. Whether you're heading to the local river, a park or to a sandy beach, nothing heralds summer like a dining al fresco with friends and family. Yet despite its apparent simplicity, there is in fact an art to organising the perfect picnic that will keep everyone happy for the duration of the day. From the food to the entertainment, The Hut guide to packing the perfect picnic has covered every angle so you can make the most of the sunshine.
Picnic Blanket
Wherever you have decided to make your home for the day, you will want to take a high-quality woven blanket for some home-like comfort in the sun. Avoca has been handcrafting its natural fibre rugs, throws and blankets at its County Wicklow mill since 1723 and the company's dedication to using the best quality material has seen it become one of Ireland's proudest exports. The new collection of Avoca blankets includes weaves in luxurious cashmere and lambswool with a full selection of colourful checkered designs.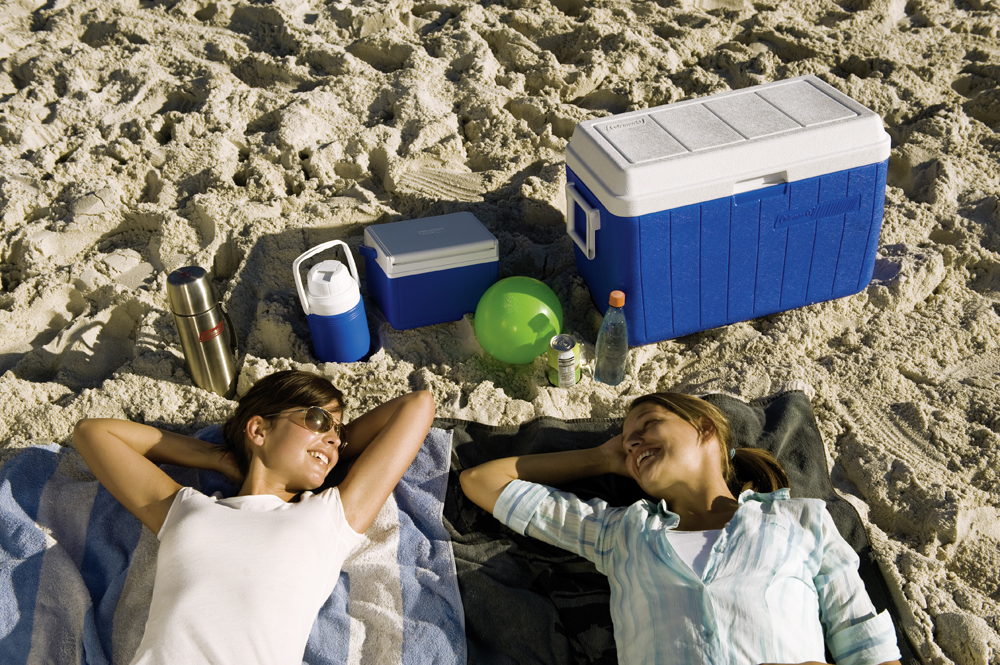 Cooler
If you're planning on making the most of a sunny summer's day, you will want to set off early to beat the traffic and find the best spot at your destination. You will also need a good quality cooler to keep your food and drink fresh throughout the day, and Coleman has long been a trusted companion among travellers and picnickers. The Excursion cooler, available in 28-litre and 56-litre sizes, offers excellent cooling performance that is capable of lasting well beyond the day and both sizes are easily transportable—the larger cooler even has wheels and a retractable handle for effortless transportation. If there are just two of you dining, Coleman's soft cooler bag will allow you to traveller lighter although the cooling performance does not match up to the Excursion cooler.
If you are heading out later in the day and do not require the performance of a cooler, why not try the Parlane 'Rattan' picnic basket for an authentic rustic look. The traditional style picnic basket features two compartments to either to with folding lids to keep food fresh and an open central section that can store up to three bottles.
Food and Drink
While a cooler opens up many doors in terms of food choice for your picnic, we would recommend keeping your menu simple and fresh. Salads are an essential picnic food, but serving up a few lettuce leaves topped with cherry tomatoes probably won't cut it for the kids. Try instead creating a delicious spiralizer salad such as the pear, pomegranate and roasted butternut squash salad featured in our recent blog post. Cheese is also a delicious picnic staple that requires minimal preparation when you're outdoors, and so a cheese board is always a good idea for serving up a selection of cheeses. For a rustic vibe, we would recommend Bark & Blossom's pastoral-inspired cheese board while Bia's rubberwood cheese board features a charming retro French design.
If you have the time, whisking up a fresh homemade lemonade or fruity cocktail for your trip is always a pleasant treat to share with friends and family. A tapped drinks dispenser such as those offered by Parlane are great for serving up homemade concoctions and you can complete the vintage look by serving them up in the brand's spotted jam jars.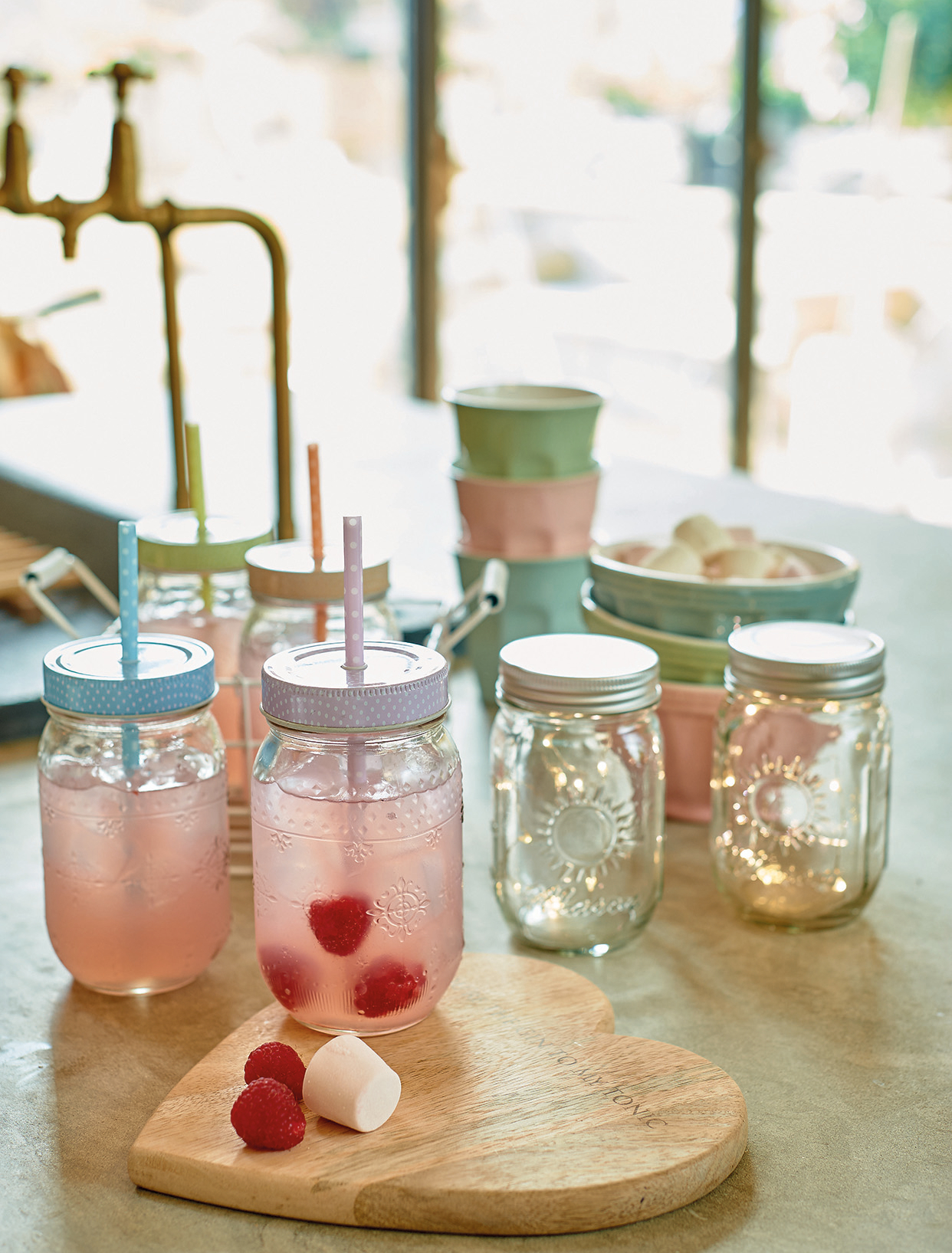 Cutlery/Utensils
Transporting the full plethora of cups, plates, cutlery, bottle openers, napkins, salt and pepper shakers and so can border on the impossible and offer up the inevitability that something, somewhere is going to be left behind. The quick and easy solution is to invest in a well-organised picnic hamper. This should take care of all the essential utensils and cutlery you will require while offering a convenient basket to carry everything in. Coast & Country offer two excellent picnic hampers, both of which include everything from knives and forks to wine glasses and plates for up to four people.
Entertainment
Whether your picnic consists of a romantic getaway for two or a trip away with a squadron of children, entertainment is crucial for keeping you and the little ones occupied throughout the day. Music is perfect for creating a fun ambience and the recent wave of high-quality portable speakers means you can DJ all your favourite summer tunes from your phone via a streaming service. The Ministry of Sound Audio S Plus speaker features a splash-proof construction ideal for outdoor use while also offering outstanding sound quality and a wireless range of up to 10 metres. If you want to enjoy both DAB radio and your own tunes, the View Quest 'Hepburn' radio offers the best of both worlds within a sleek, compact design perfect for travelling and outdoor use.
For the younger children, the two-in-one trike to bike allows your child to learn the concepts of driving with a range of fun-filled activities available on the dashboard. LEGO has had the power to keep children entertained for over 60 years and the latest collection celebrating the release of The Angry Birds Movie is no different. For older children for whom LEGO may no longer have the same allure, a quadcopter can provide hours of fun in large outdoor areas. The Syma X5 quadcopter includes a built-in HD camera for capturing shots of the surrounding vistas while the Hubsan X4 quadcopter provides all the fun without the camera at a more affordable price point. If you do plan to take a quadcopter away with you, we would also recommend investing in a power bank so you can recharge your batteries on the go.
Shop the full picnic and outdoor dining collection today at The Hut > >