Is there any area of modern life that remains untouched by technology?
From the devices that wake us up in the morning to the ones that help us unwind before heading to sleep, it is difficult to find a stone untouched by the all-encompassing technological revolution. But in comparison with some industries, it seems fair to say that the world of homeware has been a little late to the party. While there have undoubtedly been some incredible inventions built for the home over the past couple of decades, the homeware industry has too often been eclipsed by technological developments in most other areas of life. This looks set to change this Autumn/Winter.
This season at The Hut, we've seen an influx of new smart cooking and smart living homeware products that look set to start a (second?) revolution at home. From simple yet ingenious devices turning mundane areas of home life into a doddle, to new technologies bringing the Internet of Things and connectivity into the kitchen, homeware retailers are bringing the industry roaring into the 21st century. Allow us to talk you through some of the best new kitchen gadgets and cooking devices we're loving this season.
Salter: Reinventing the Cookbook for Millennials and Generation X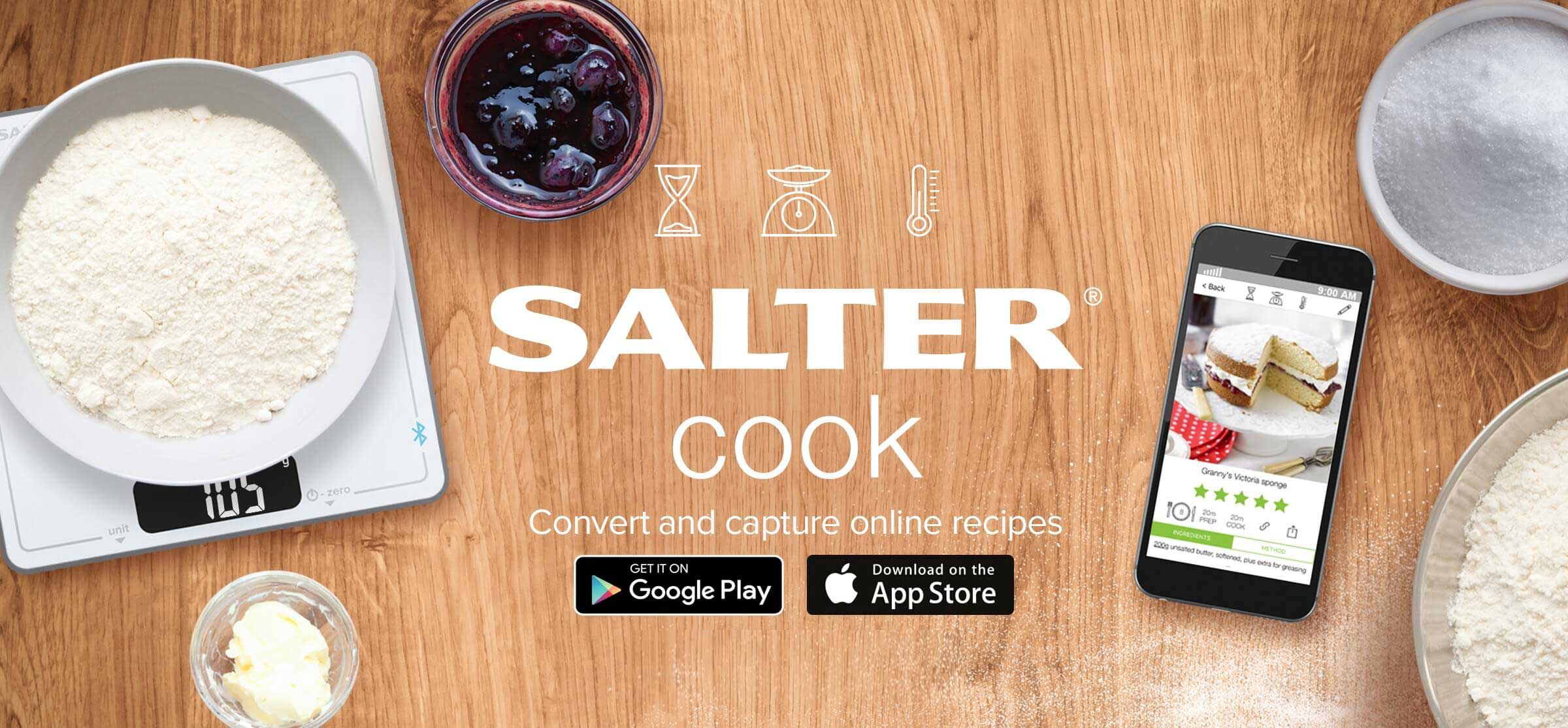 What would be your first point of call when searching for a new recipe? Pinterest, maybe? Google, most likely? Despite the way that we search and discover new recipes has completely changed over the past 10-20 years, the traditional cookbook has remained intact in all its former glory. Yet with an increasingly tendency to head online in search of inspiration, the bookshelf has been getting dusty and left the door open to revolutionise with a 21st century take on the classic cookbook.
Salter has done exactly that with the introduction of its Salter Cook Interactive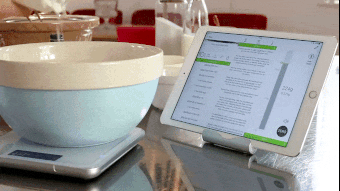 Bluetooth Kitchen Scales. The genius of this new product is the free app Salter has developed alongside it. The app plugs into your scales and allows you to build your own personalised cookbook online by taking recipes from a full range of sources, including BBC Goodfood, allrecipes, Food Network and many other destinations. In the app, you can categorise all your recipes by meal, ingredient, geographical origin or however you feel will make it easiest for you to navigate.
When you're ready to cook, simply select your recipe and the app will connect to your Salter Cook scales via Bluetooth to guide you through the recipe. The app will give you an easy visual bar when filling up your ingredients so you can see instantly when you have the sufficient amount, making the whole cooking process incredibly easy. Additionally, Salter has also created a thermometer that connects to your smartphone or tablet via Bluetooth. The thermometer helps regulate the ideal temperature when cooking in the over and will even alert you when your food or bake is ready.