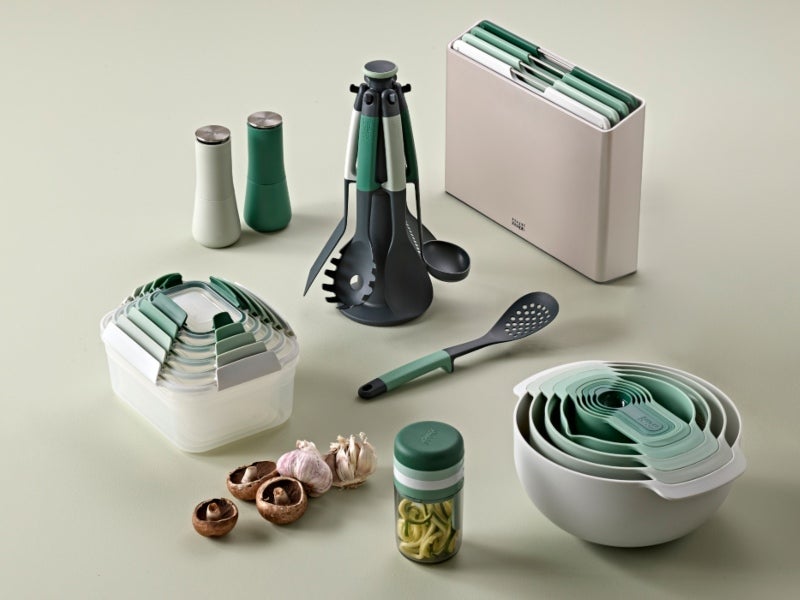 Joseph Joseph
Explore the latest on-trend, functional kitchenware from Joseph Joseph, featuring the popular nested kitchen tools and utensils.

Founded in 2003, Joseph Joseph is a British design-led kitchenware brand known for its innovative and functional household products. The brand is recognised for its innovative approach to kitchenware design, combining functionality with modern aesthetics.
Joseph Joseph products are often characterised by their vibrant colours and stylish design, making them visually appealing as well as practical. The brand has gained numerous awards and international acclaim for its creative and efficient kitchen solutions.
Our Joseph Joseph collection includes a wide range of kitchen gadgets, including cutting boards, utensils, food storage containers, and cleaning tools, all designed to simplify daily kitchen tasks. Whether you're looking to upgrade your kitchenware or looking for storage solutions, there's a variety of high-quality products to choose from.
View all
The Joseph Joseph Totem Bin
Discover an easier and more effective way to separate your waste.