At this time of year your skin needs as much TLC as you can give it. With the cold weather outside and the central heating inside, your skin will be under pressure. The best way to ensure it stays at its best is to keep it exfoliated and moisturised throughout the season. This DIY exfoliator containing just coconut oil, sugar, lemon and limes is the perfect solution for taking care of your skin.
We love this DIY Coconut Oil and Sugar Scrub that you can create in a matter of minutes with only a few ingredients. It's perfect for keeping your skin smooth this season, plus it makes a great DIY Christmas gift! Not only does the sugar exfoliate your skin amazingly, the coconut oil also moisturises as you scrub; it's the perfect two in one product that costs very little to make!
Take a look at the ingredients and method below for a step-by-step guide on how to make this super simple DIY scrub.
Our DIY Exfoliator Recipe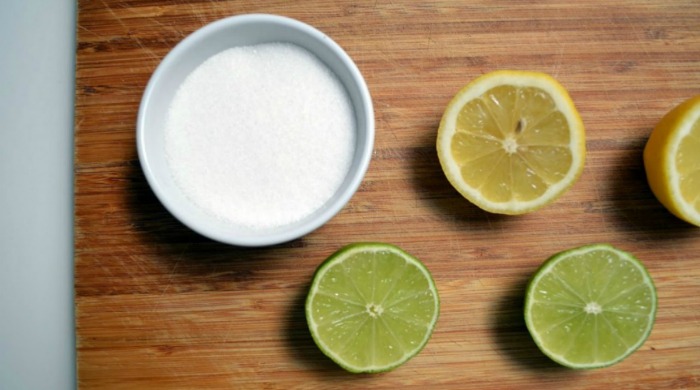 Ingredients
2 tbsp coconut oil
2 tbsp granulated sugar
1 lemon
1 lime
Tools
Saucepan
Mixing spoon
Small heatproof container or jar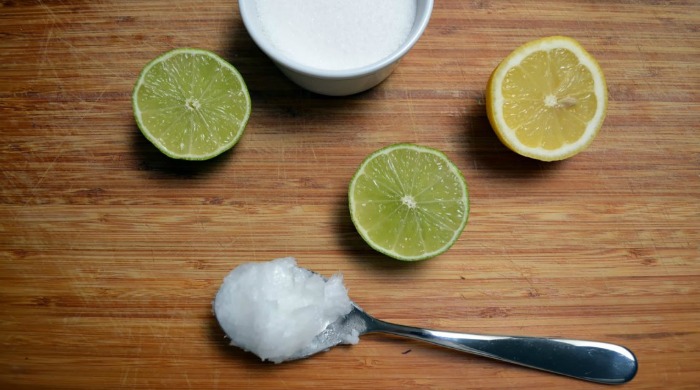 Method
1. Take two tablespoons of coconut oil (which will be solid at room temperature) and add to the saucepan.
2. Melt on a low heat until the coconut oil is clear.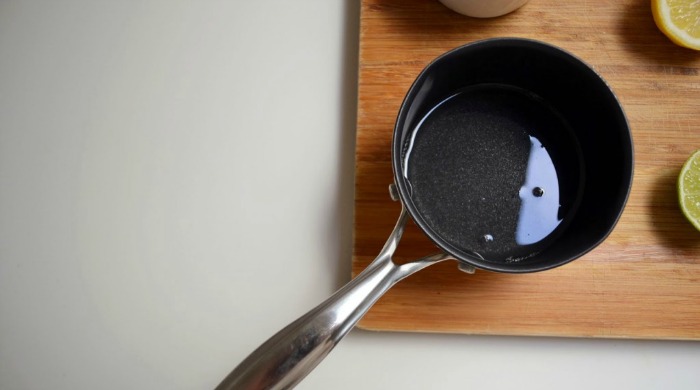 3. Take off the heat and squeeze in the juice of one lemon and one lime.
4. Add two tablespoons of sugar and mix together. Add more sugar if it's still a little runny, the consistency is up to you.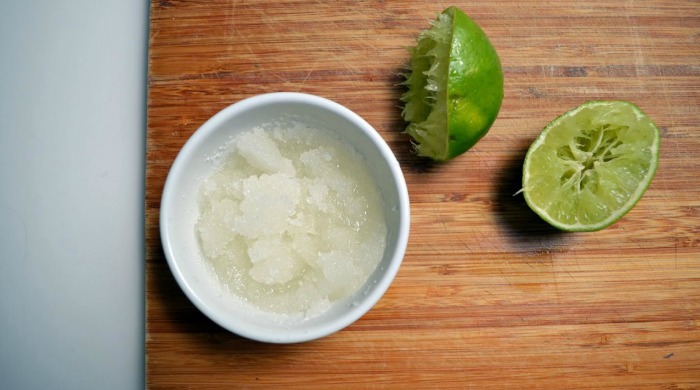 5. Leave to set in the fridge for at least two hours, then enjoy!
The scrub works really well in a shower or bath, and because the sugar will dissolve in hot water, you won't be left with any grainy residue! It's also a really quick, easy and cheap DIY Christmas gift for beauty lovers. The 460g tub of MyProtein Coconpure that we used for this recipe will make quite a few batches!
You can also try an intensive treatment by applying the scrub straight onto dry skin, massaging in and the leaving for around half an hour. Then wash off thoroughly. Your skin will feel incredibly soft afterwards. This is also a great method for your feet as it will soften hard skin and moisturise dry areas.
This scrub will also give you the best base for applying fake tan. Exfoliate using this DIY scrub the day before, and you'll have silky smooth skin ready to apply your fake tan.