What do you get if you merge Italian tailoring with classic denim? You get Tramarossa. Offering a new approach to your essential jeans, Tramarossa put an Italian spin on the wardrobe must-have to offer a perfect fit, unrivalled quality and comfort that fits like a glove. Today, Tramarossa jeans are seen as a clear example of Italian excellence, and we'd have to agree! Giving you all the information you need to bag your pair, here is the ultimate buyers guide to Tramarossa jeans including advice on care, styling and how Tramarossa jeans fit.  
#1 When did
Tramarossa
 begin?
Tramarossa was born back in 1967 as Urbano Chemello started experimenting with denim in his tailoring studies. Transferring the skills he'd learnt in tailoring suits and trousers, Urbano began making jeans with the same level of care and detail, however, 1960s Italy wasn't quite ready for the design just yet. It wasn't until 2003 that Urbano's four sons made his initial vision a reality, dusting off the idea of tailored jeans and launching Tramarossa as we know it.  
In each collection, the brand maintains the soul of Urbano's original vision; making the jeans in Italy, searching for ways to add luxury into the denim garments, and selling them to a global market to spread Italian excellence.  
#2 Where are Tramarossa jeans made?
Tramarossa jeans are made in Italy, still using traditional Italian tailoring techniques and local expertise.  Even naming their jeans after famous Italian figures like Michelangelo and Leonardo Da Vinci, Tramarossa's roots are firmly in Italy.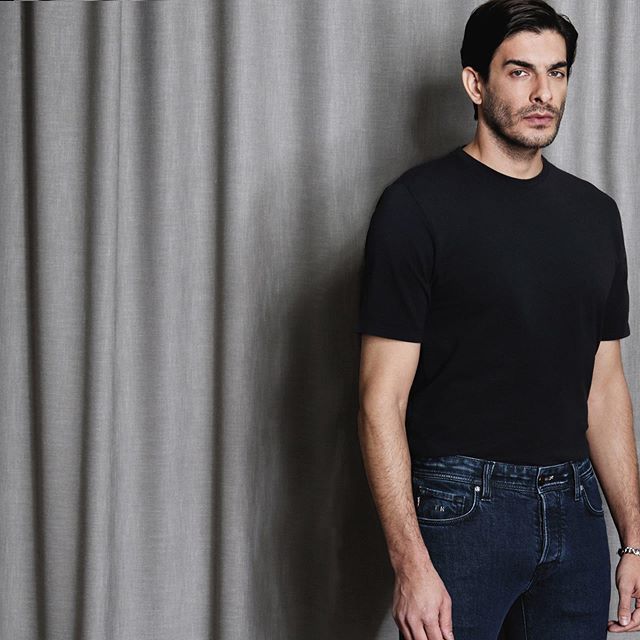 #3 What are Tramarossa jeans made of?
Tramarossa jeans are made up of a cocktail of sought-after fabrics, bringing together luxury fibres from around the world. Combining Egyptian cotton, denim with cashmere, Japanese cimosati and innovative hi-tech fibres, the science behind these jeans is seriously impressive. Merging the best quality materials with the upmost care in every detail from the stitching to the washes and treatments, Tramarossa jeans are worthy of their luxury label. 
#4 How to find your Tramarossa jeans size?
As with any jeans, to find your perfect fit you'll want to get your exact measurements. Use a tape measure to find the measurements of your waist, hips and the length of your inner leg from crotch to ankle. Measure these in inches and these will tell you what size you'll need in Tramarossa jeans and beyond. Once you have your measurements, you can consult our handy size guides below. 
#5 Tramarossa
 jeans styles & sizing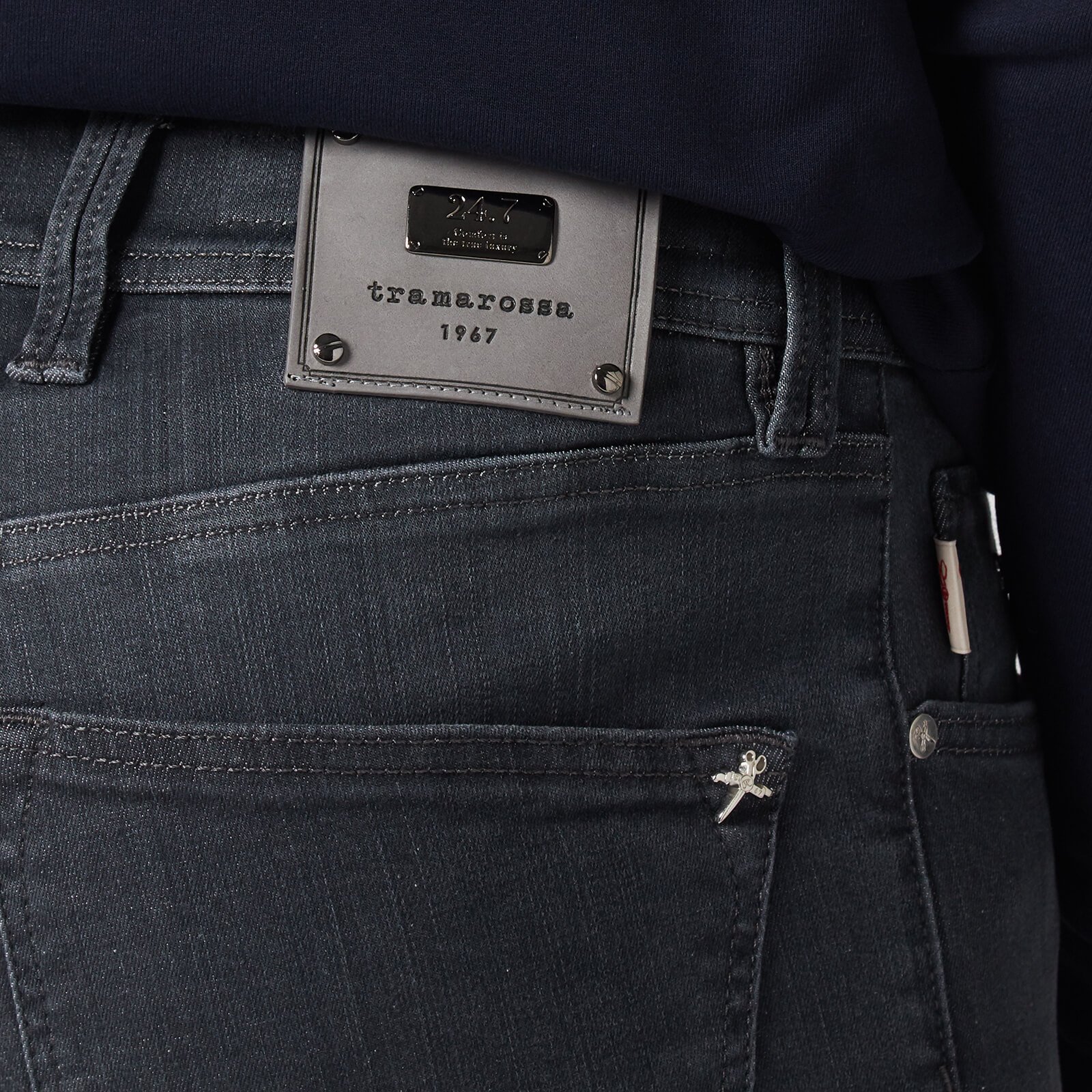 Made with super-stretch denim to give you the ultimate slim fit, the Leonardo Slim jeans have shape memory to mould to your body, and five pockets to hold all your essentials. Coming in 6 different washes from classic blue to black, the Tramarossa Leonardo slim are your essential skinny jeans. 
| | | | | | | | | |
| --- | --- | --- | --- | --- | --- | --- | --- | --- |
| Size | 28 29 | 30 31 | 32 33 | 34 35 | 36 37 | 38 | 40 | 42 |
| Italy, Europe | 44 | 46 | 48 | 50 | 52 | 54 | 56 | 58 |
| France | 38 | 40 | 42 | 44 | 47 | 48 | 50 | 52 |
| Inside leg | 86,5 | 86,5 | 86,5 | 86,5 | 86,5 | 86,5 | 86,5 | 86,5 |