This Autumn/Winter, our friends at Le Creuset have drawn inspiration from the energy, passion and diversity of urban kitchens to usher the taste of the city into your home. The new Taste of the City collection comprises a kaleidoscope of muted, elegant winter shades inspired by the modern kitchen and city lifestyle, and as part of the collection Le Creuset introduces a number of exciting new shades and products into its range.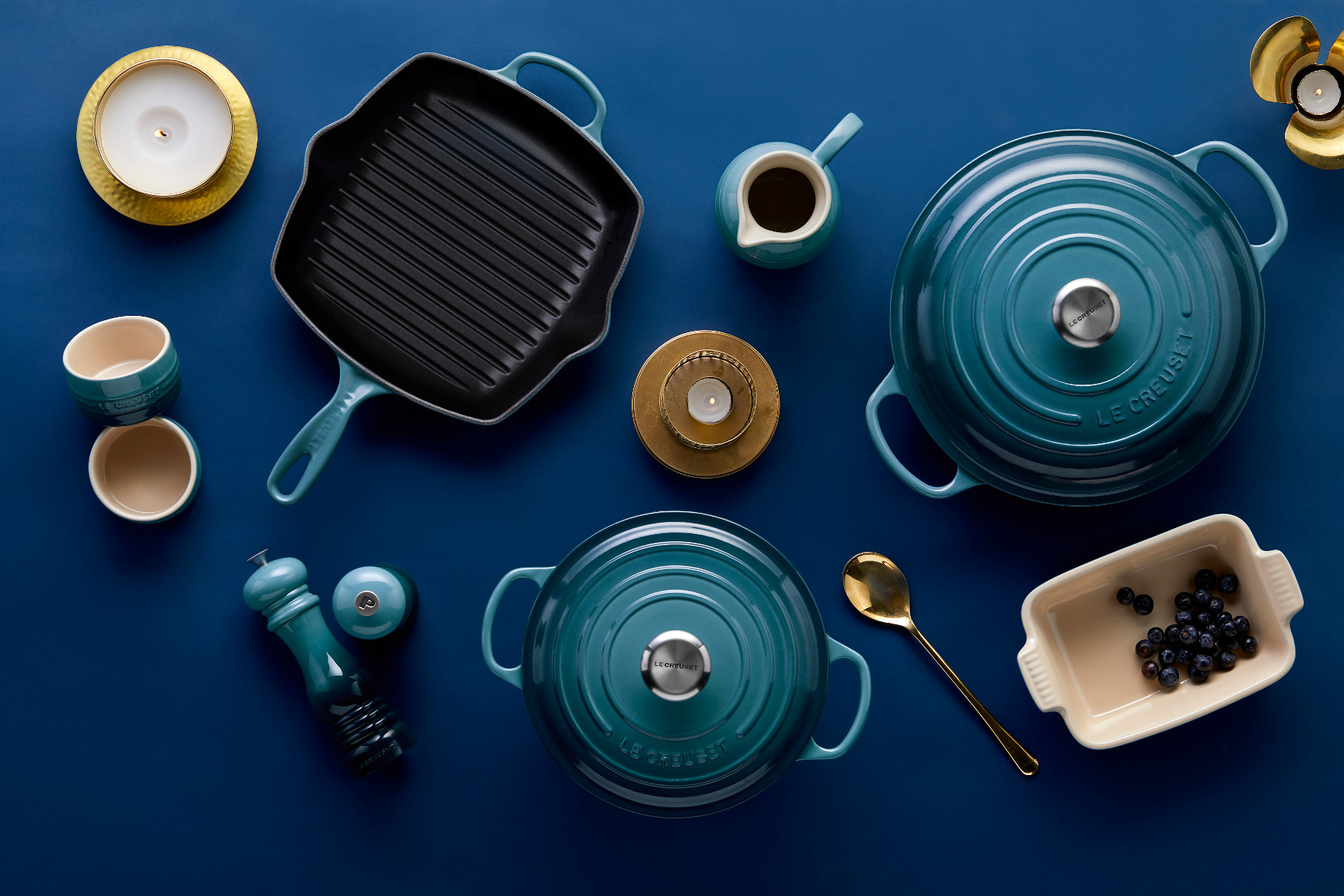 As part of its new campaign, Le Creuset has teamed up with British chef Stevie Parle to bring the Taste of the City concept to life with the creation of 10 exclusive Le Creuset recipes covering delicious brunch dishes, suppers and desserts. Mr Parle is no stranger to city life, having started his London career as a pioneer of the 'Pop-up' movement, taking over greasy spoon cafes or abandoned buildings for a night of fine dining.
Today, Stevie is chef-owner of some of London's best restaurants such as Dock Kitchen, Rotorino and Craft London. Want to recreate restaurant-quality meals at home with your Le Creuset? Discover Stevie's exclusive recipes below and be sure to share your results with us on Facebook, Instagram or Twitter.
Autumnal Vegetables With Farro And Mozzarella
Clams With Chrorizo And Cannellini Beans
Chickpea, Tomato And Saffron Baked Eggs
Mid-week Suppers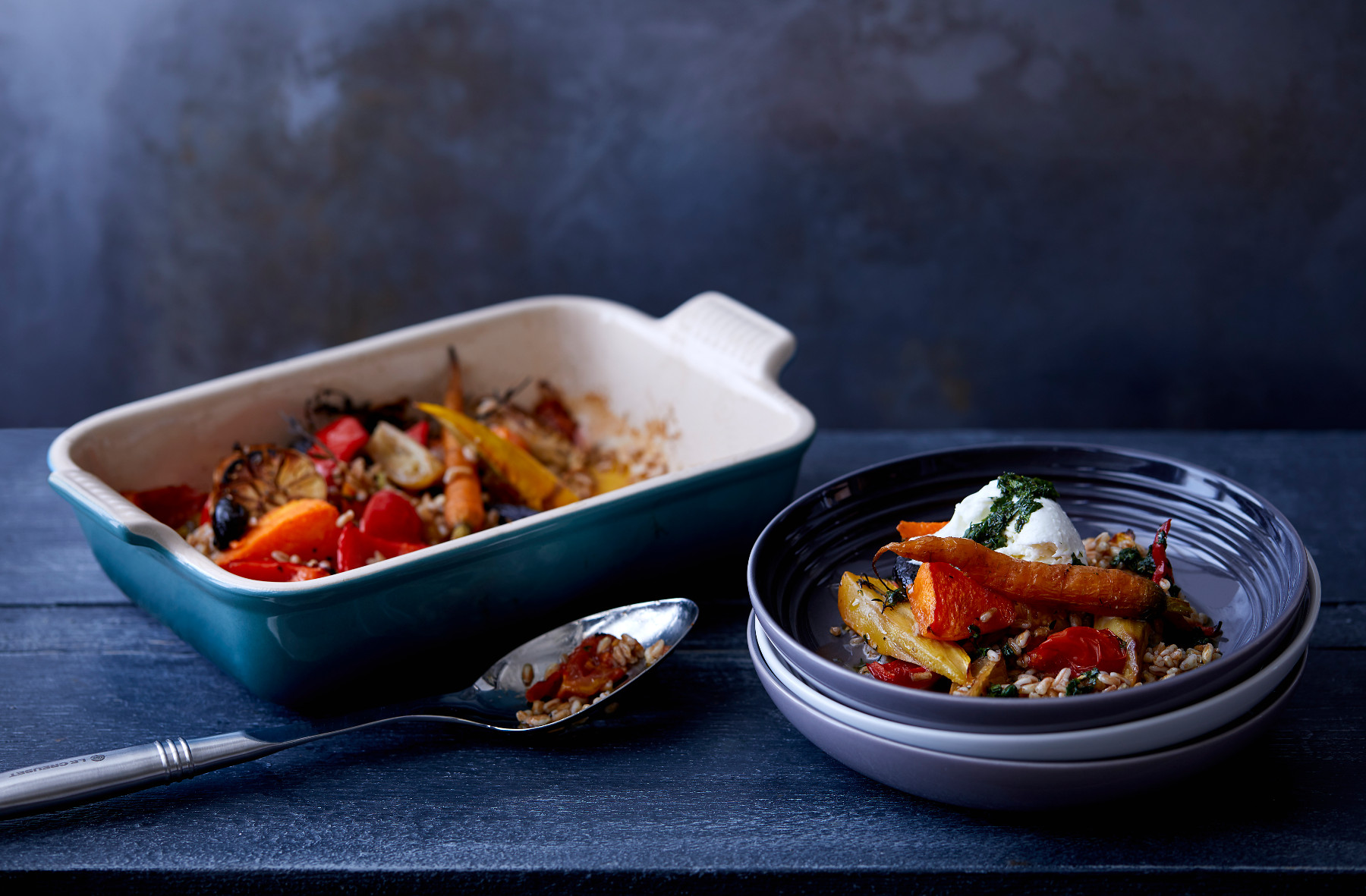 AUTUMNAL VEGETABLES WITH FARRO AND MOZZARELLA
A colourful, hearty and vegetarian supper dish that is full of autumnal fragrance and flavour, this dish is incredibly simple and quick to cook for those cool autumn and winter evenings. All roasted in the same dish, the recipe also helps save time on the washing up giving you more time to indulge in its flavours.
Serves: 2-3
Preparation time: 25 minutes
Cooking time: 35 minutes
Ingredients
50g farro or pot barley
1 ripe tomato, chopped into quarters
½ small sweet squash (about 250g) or 1 large sweet potato, thinly sliced
1 courgette, thinly sliced
1 red pepper, thinly sliced
2 heritage carrots, cut in half lengthways and chopped in smaller chunks
1 small garlic bulb, cut in half
2 tablespoons rapeseed oil
1 preserved lemon, quartered
12 black olives, stoned
A few springs of thyme
½ a lemon, juiced
Salt and Pepper, to season
Herb Oil
4 tablespoons olive oil
15g of fresh parsley, mint and basil, mixed together and roughly chopped
2 balls of fresh buffalo mozzarella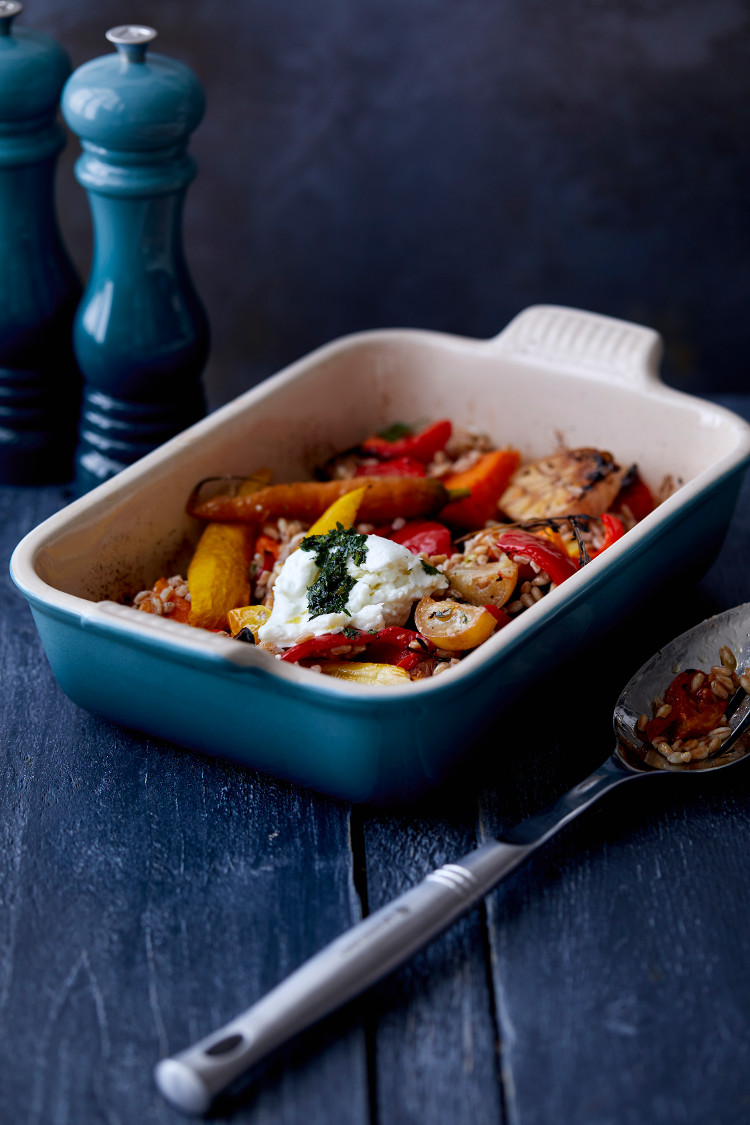 Method
Pre-heat the oven to 220°C/Fan 200 °C/Gas Mark 6
Cook the farro or pot barley in a saucepan according to the pack instructions.
Place the butternut squash and heritage carrots in saucepan of boiling water and blanch on a medium heat for 15 minutes. Drain and set to one side.
Coat the Stoneware 26cm Heritage Stoneware Dish with the 2 tablespoons of rapeseed oil and arrange the butternut squash, carrots, courgette, tomato, pepper and garlic in an even layer in the dish, then add the preserved lemon, olives and sprigs of thyme.
Cover with scrunched up baking paper and then roast in the oven for 20 minutes or until all the vegetables are soft and browned.
Remove from the oven, stir in the cooked grains, the juice from the lemon and a good pinch of salt and freshly ground pepper.
To make a fragrant herb oil, combine the chopped herbs and olive oil in a Stoneware Ramekin.
To serve, tear up the mozzarella and scatter over the vegetables in the dish, then drizzle with the herb oil.
Cook's notes
The vegetables in this dish are cooked al dente, for softer vegetables leave in the oven for an additional 10 minutes.