Just because the weather is getting chillier doesn't mean you have to hibernate, and with new season fashion at The Hut you can start exploring in style when you head out on one of our family friendly autumn walks.
With school and work now taking up your week, it's easy to leave the adventuring for summertime. But we say no!  All it takes is a bit of clever planning and some thicker layers, and the world is still your oyster even in autumn.
To help you get started, we've picked out our top four walks that are perfect for a family day out. With our one-stop guide for where to go, what to wear, how to find it, and what to look out for; there's nothing left for you to do except explore.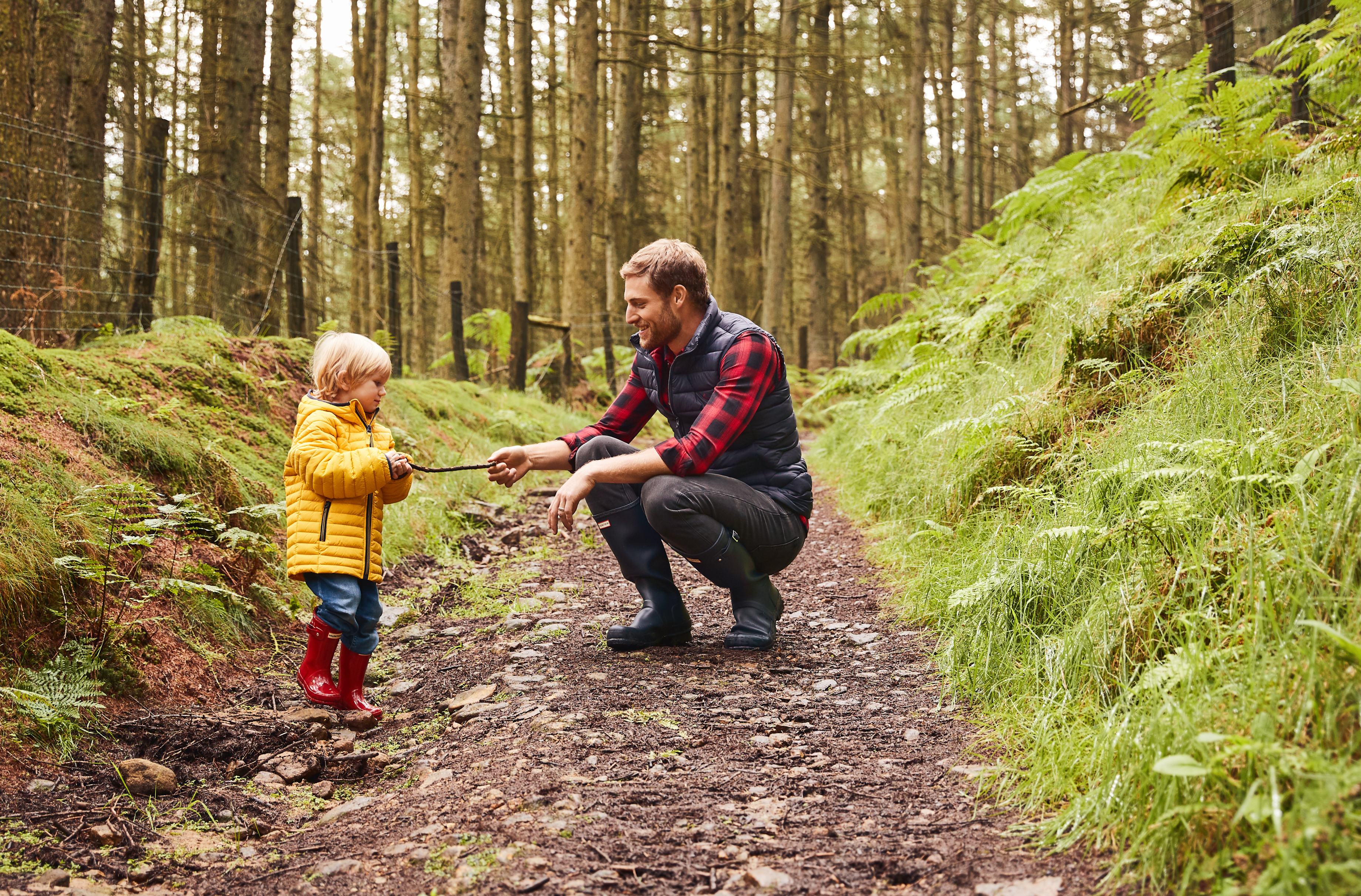 Sutton Bank and the White Horse
This unique landmark is perfect for a weekend autumn walk. With lots of things to see along the way and a great backstory, kids and adults alike will be kept entertained and enjoying the breathtaking views which writer James Herriot dubbed 'England's finest'. Chances are you've probably spied the white horse from a motorway somewhere, but not until you're up close and personal with the pony can you truly appreciate its scale. Sizing in at 318 X 220 feet and covering around 1.6 acres, this man-made landmark is like nothing else.
First made by primary school children in 1857, the figure is now cut into the hill to reveal the white sandstone underneath. The horse is so huge and iconic, that it had to be covered during WW2 to stop it becoming a navigation landmark for enemy bombers, so it's definitely one to see.
Along the route, you'll also go past a gliding club. Always busy with gliders coming in and out, you'll definitely want to pass and watch for a little while as the small planes float through the air. With viewing points throughout the walk, letting you take in the view of the horse, the countryside and the gliders, this small stretch offers a lot. 
Where is it?
Six miles east of Thirsk, the start of this walk is at Sutton Bank National Park Centre which you'll find at the top of Sutton Bank on the A170. There are plenty of paid car parks or otherwise, the nearest train station is Thirsk. For your SatNav, put in YO7 2EH.
How long will it take? 
For the circular route taking in the view, gliding club and the famous horse, the walk is approx 2 hours, covering 3 miles.
Where to eat?
Sutton Bank National Park Centre has a cafe offering simple drinks, cakes, toasties and jacket potatoes. For easy-breezy lunch to avoid crying a picnic, this is a great option. While you're there, you can take in all the information and facts about the area as you refresh ready to adventure on. 
What to wear?
This is an easy walk, with no deep woodland or steep climbs, but do wrap up warm. When you're high up on that hill, you're definitely going to want a thick jumper and ideally, a waterproof coat just in case. We'd be keeping it classic on this autumn walk, with a good pair of jeans and a Barbour. With extra warmth but still the country chic of the classic jacket, the Sternway is perfect for the windy hilltop.