The UGG boot is arguably one of the most iconic pieces of footwear of the last decade. Spotted on celebrities, bloggers and the girl-next-door, the UGG boot is the epitome of luxe-casual. Made from beautifully supple suede with a fleecy, sheepskin lining, UGG boots are the perfect everyday shoe. However, like everything made from plush, soft materials, your UGG boots need some TLC every once in a while to keep them looking box-fresh.
We've answered the most frequently asked questions surrounding UGGs and how to care for them…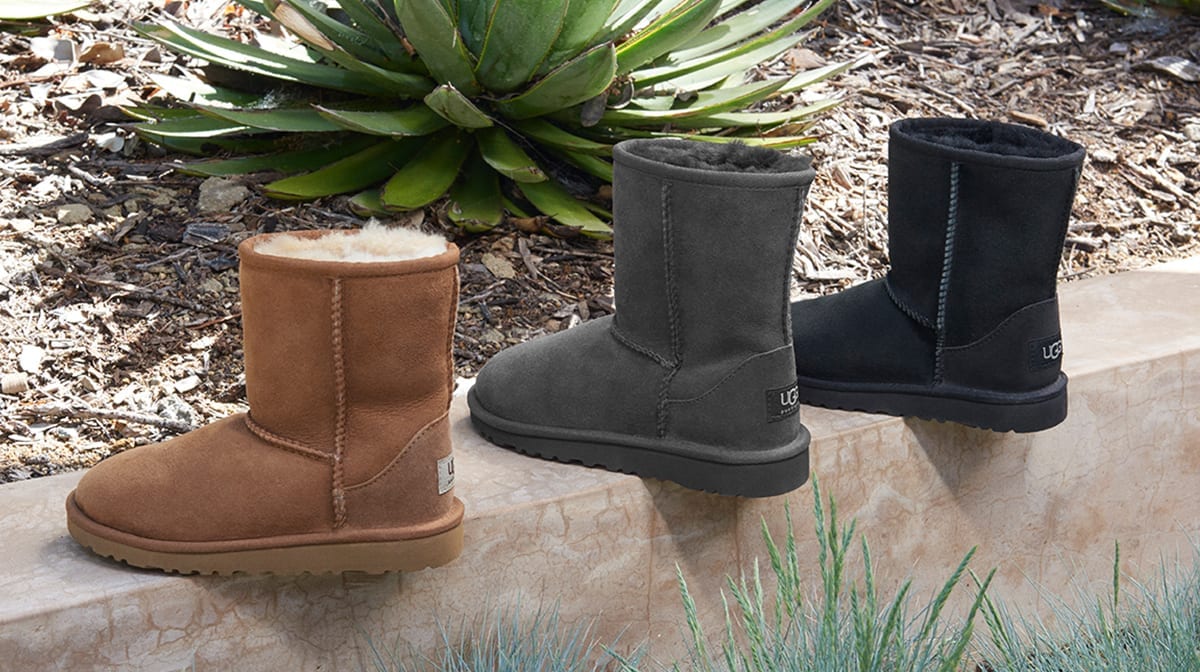 How to clean your UGG boots
Sheepskin can give you the cleaning fear, but they're easily spruced up at home with a little care.
Protect
There's nothing worse than accidental stains spoiling the aesthetic of your UGGs, so make sure to use a sheepskin protector on your boots to protect and prevent against marks.
Brush
If your UGG boots are looking a little tired, give them some loving with a suede brush. Simply brush the fibres of the boots in one direction to ensure a uniform, sleek and soft look.
Clean
If possible, you want to avoid needing to clean your UGG by doing the above, but if you do need to give them a full clean:
Place your UGGs in a laundry bag and put them into the machine with sheets or towels to soften the spin.
Only use perfume and dye-free detergent and put them on a cold, delicate setting.
As soon as the cycle is over, take them out of the machine. Don't let them sit in the drum.
Use your hands to fluff up the insides and set aside to air dry, coming back regularly to give the insides a fluff.
Do UGG just make sheepskin boots?
No! UGG offer some great styles including chelsea boots, trainers, snow boots and more from both men and women!