The UGG boot is arguably one of the most iconic pieces of footwear of the last decade. Spotted on celebrities, bloggers and the girl-next-door, the UGG boot is the epitome of luxe-casual. Made from beautifully supple suede with a fleecy, sheepskin lining, UGG boots are the perfect everyday shoe. However, like everything made from plush, soft materials, your UGG boots need some TLC every once in a while to keep them looking box-fresh.
The Hut answers the most frequently asked questions surrounding UGGs and how to care for them…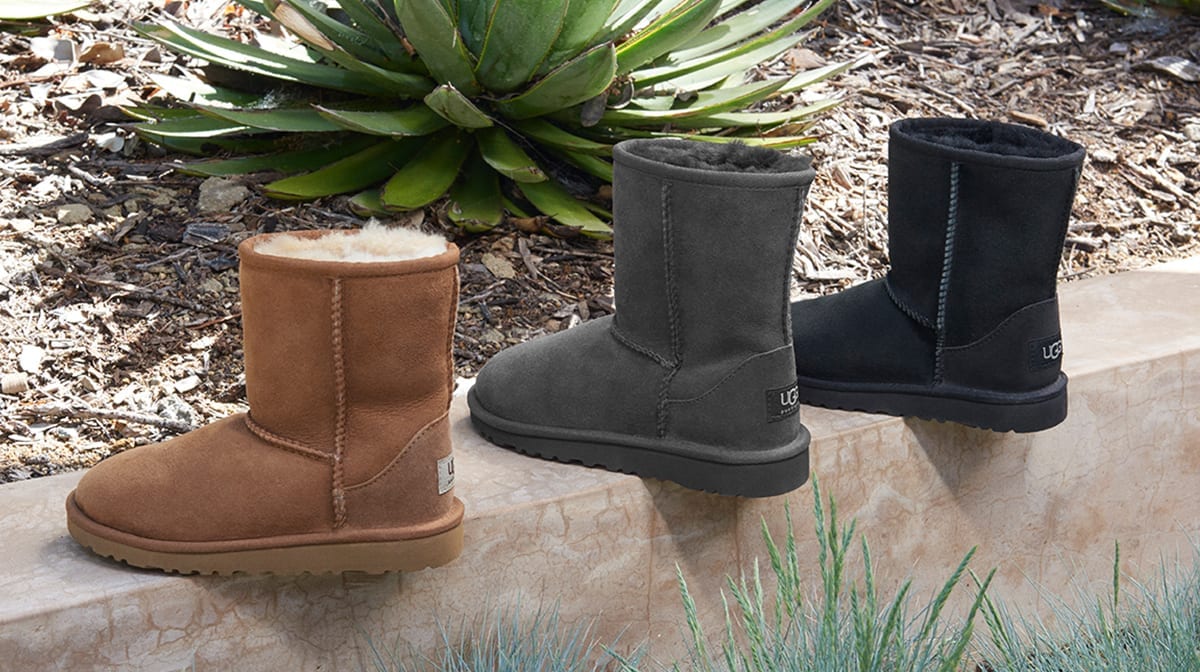 How to clean your UGG boots
Many people ask whether you can wash your ugg boots and about how you can clean them at home… and all these kinds of questions are answered with the UGG Care Kit. It contains a  Sheepskin Cleaner & Conditioner, Sheepskin Protector, Sheepskin Freshener Spray, and a Suede Brush and Scuff Eraser.