Proudly entangled with Amsterdam's reputation as a city of travellers, adventurers and collectors, Scotch & Soda has unveiled its very own guidebook to its native city. Entitled The Misguiding Guide of Amsterdam, this new book invites readers to explore the city the old fashioned way, without smartphones or Google but simply by getting lost on the streets of Amsterdam and discovering the city for yourself. Speaking of the guide, Scotch & Soda's CMO explained "Nowadays, we don't go anywhere offline without fully exploring online first; then we know exactly what to expect when we get there. With The Misguiding Guide of Amsterdam we want to spark curiosity and rediscover the forgotten art of personal discovery".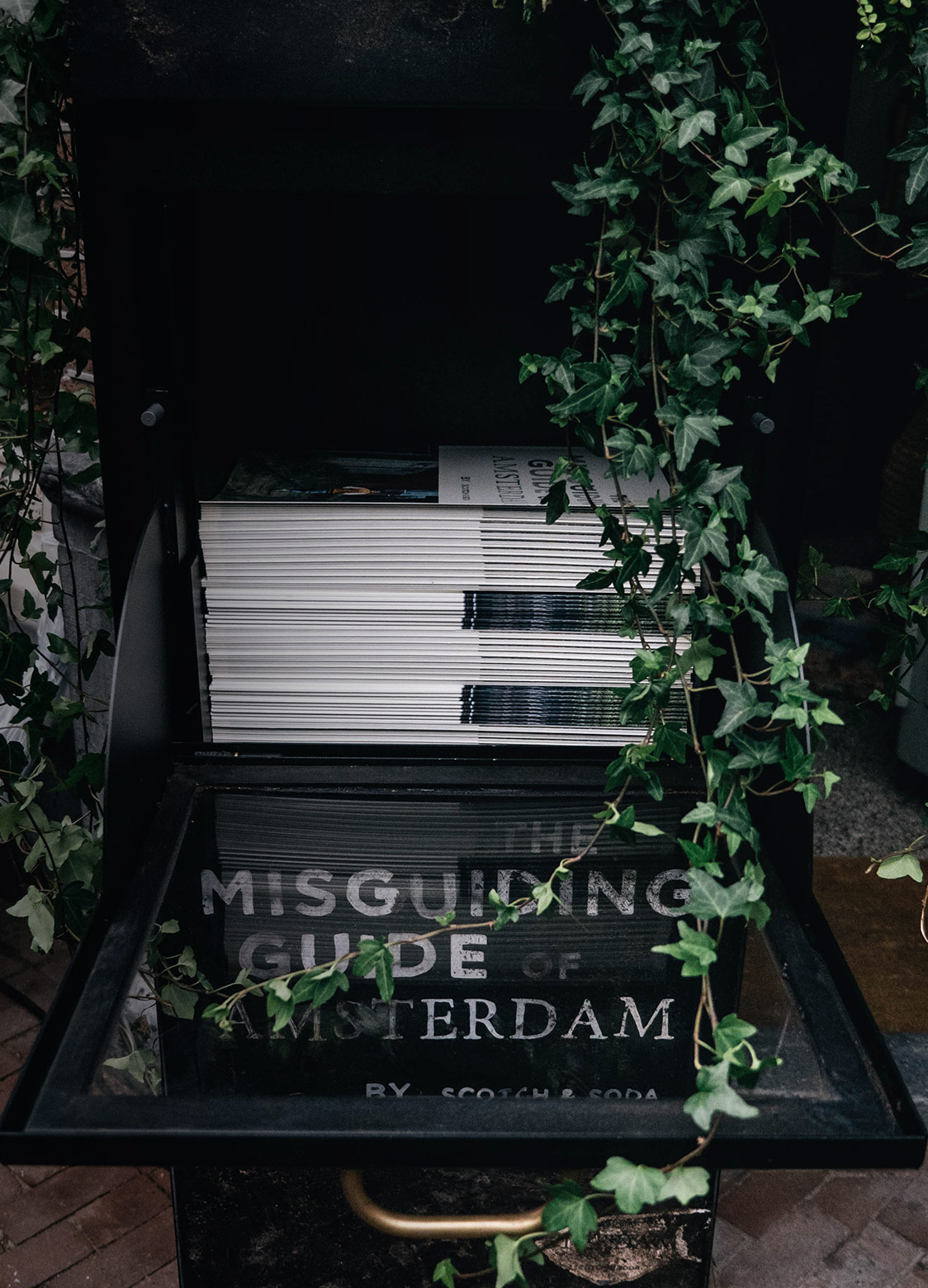 To create the guide, Scotch & Soda enlisted an army of trusted 'Misguiders'—a group of creatives and influencers who have imparted their favourite haunts in the maze of Amsterdam's streets. Enlisted Misguiders include photographer Marc de Groot, editor of Vogue Netherlands Mo Anwar, designer Nick Pulles, plus Scotch & Soda's very own head of print Susan Meinen. Jan Rothuizen's instantly recognisable illustrations give the guide its character, while Vogue's Fiona Hering has helped assist with the curation of the guide.
To celebrate the launch of The Misguiding Guide of Amsterdam, Scotch & Soda teamed up with artist Mandy Smith of Papersmith Studio to transform the first editions of the guide into newspaper origami-clothing displayed at the brand's flagship store at the heart of the city. The first edition is available in Scotch & Soda stores around the world, and Amsterdammers will be able to pick the guide up from several cafés, restaurants and hotels dotted around the city.
Images property of Scotch & Soda