The shortening days, falling leaves and noticeable chill in the air can only mean one thing: autumn is back. While many of us still yearn for the balmy days of summer, the change in season is no reason to be glum; the new season brings with it a new landscape of colours, smells and flavours ready to be enjoyed whether in front of the fireplace at home, venturing over the crisp British landscape, or alongside friends and family over the dinner table.
This season, The Hut was fortunate enough to team up with Michelin starred restaurant Carters of Moseley and one of our favourite brands, Le Creuset, on two exclusive new recipes centred on Le Creuset's new seasonal campaign, A Taste of the City. Carters of Moseley is a multi-award-winning Natural Modern British restaurant based in Moseley, Birmingham ran by talented young chef Brad Carter and his partner Holly Jackson. With a meticulous focus on the quality of his ingredients, Carter strives to keep the fresh herbs, fruits and vegetables, juices and infusions, and wild foods—all of which are sourced from the UK wherever possible—at the centre of his cooking. In doing so, Carters of Moseley creates dishes that are light and modern, innovative and dynamic while showcasing a clear understanding of flavours and seasonal ingredients. But don't take our word for it; the restaurant has won multiple awards including being named the Good Food Guide's Restaurant of the Year and holding a Michelin Star since 2015.
The new Le Creuset Taste of the City campaign attempts to capture the style of industrial loft living by offering a kaleidoscope of muted, elegant winter shades inspired by the modern kitchen and city lifestyle. To help bring the campaign to life, The Hut challenged Brad Carter to create two exclusive new recipes to tie in with the urban city theme. Brad came up with an exciting brunch recipe—baked eggs in a Bloody Mary-inspired tomato sauce—and a warming British supper of beef cheeks in a Cotswolds sherry sauce, both perfect for any weekend away in the city.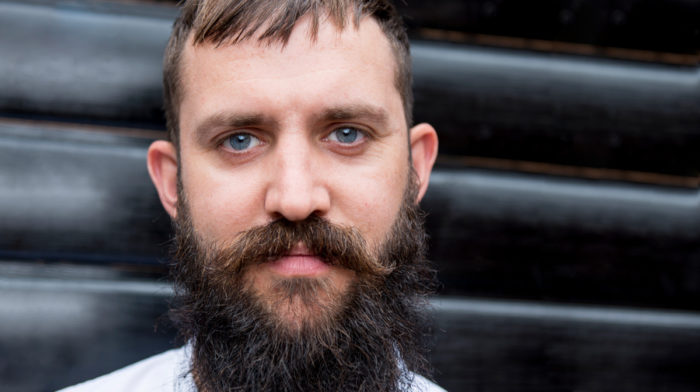 After creating two exclusive recipes for The Hut, we spoke to Michelin-starred chef Brad Carter about life in the kitchen, getting started as a chef, the bustling Birmingham food scene and for his advice to young chefs getting started in the industry.
Baked Eggs With Sausage & Oysters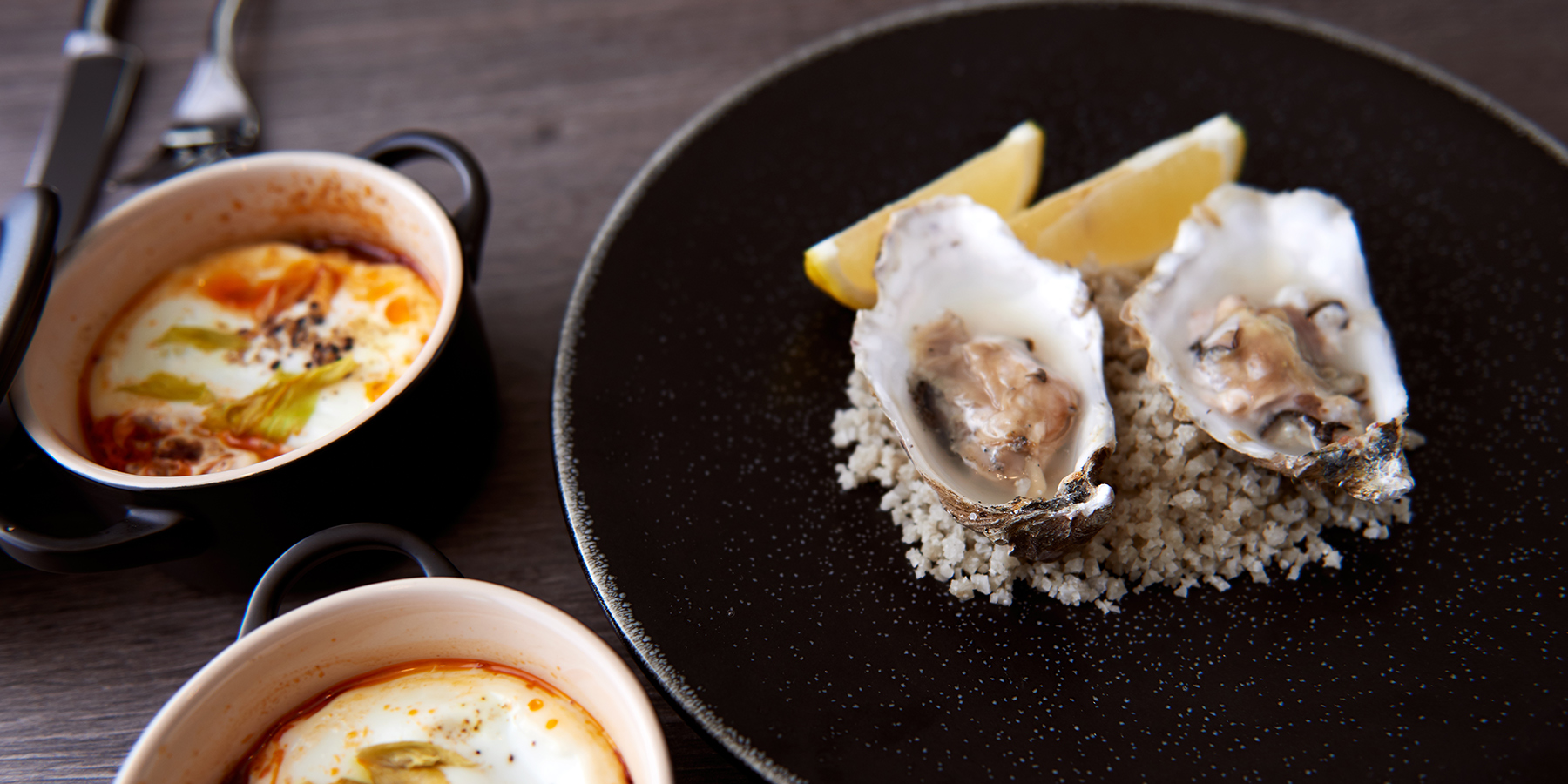 Ingredients
2 large eggs, best available
2 fresh oysters, shucked & cleaned
2 large Cumberland sausages
15ml olive oil
75g onion, diced
1 clove garlic, diced
1 large stick celery with leaves, peeled, diced, leaves chopped & kept separately
20ml English vodka
400g overripe tomatoes, crushed by hand (or tinned)
1 sprig rosemary
10g Worcester sauce
1 tsp tabasco or hot sriracha
1 red chilli, snapped
10g fresh wild horseradish, grated
15g tomato purée
45ml red wine vinegar
45ml light brown sugar
2 fillets salted anchovies, chopped
celery salt & black pepper
1 lemon cut into wedges