Copper is one of the hottest homeware trends this season – rose-gold accessories are all over the internet, magazines and social media, with bloggers, celebrities and interior decorators obsessed with metallic styling.
What's so great about copper? It has to be the versatility: whether you've got a minimalist, rustic, modern or vintage inspired living space, copper accents add a touch of luxury without being too overbearing. We take a look at some of our favourite copper accessories which will complement any home…
Geometrical designs are a must for any on-trend home, and we're loving the Umbra wall vessels; concrete resin vessels housed in diamond-shaped copper frames, which can be filled with plants, ornaments or left empty. We like to group vessels together to create a piece of statement wall art, too – there are large sizes and small sizes available, so you can mix and match.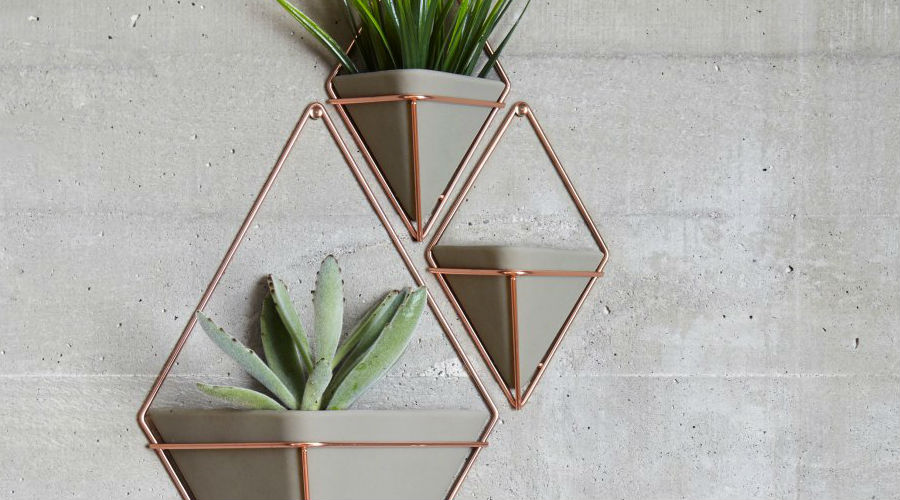 A serious statement piece, the circular glass table from Umbra is a subtle nod to this metals trend; with a delicate copper stem designed to look like a coiled piece of rope, this table is inspired by a combination of clean lines, form, and function.
Continuing the geometric theme, the Prisma Geometric Mirror from Toronto-based designers Umbra is a real talking point. Hang in the hallway to create dramatic lighting effects throughout the home, as sunshine bounces off the three dimensional copper frame, or use to hang ornaments and jewellery from – either way, this copper mirror is one of our favourites!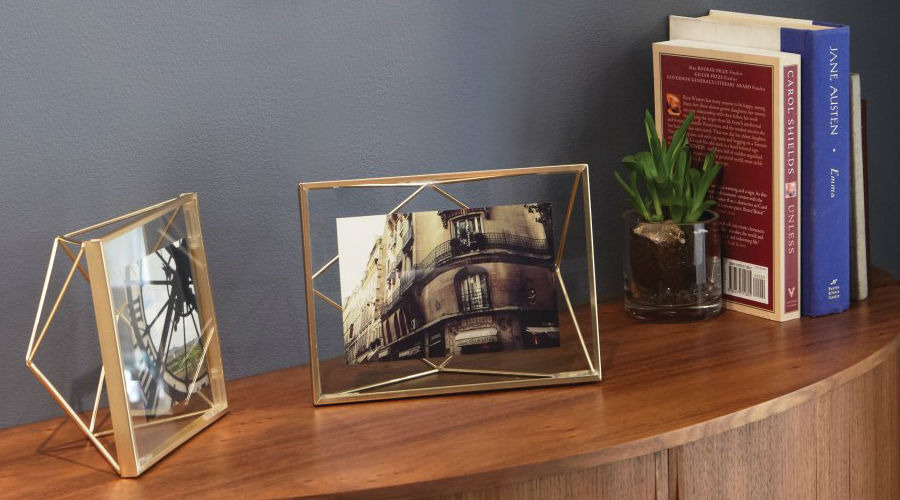 A classic French Press cafetiere with a twist, Bodum's copper coffee maker is a beautifully designed, undeniably luxurious piece of kitchenware. Drinking coffee has never looked so good – our morning routine is all the more glamorous with this copper cafetiere in our kitchen.
If you only want touches of copper throughout the home, or have minimal floor space, opt for some photograph frames from Umbra. In the same Prisma style as the mirror, photographs will appear to be floating between two panes of glass thanks to the modular design. We're a little bit in love!