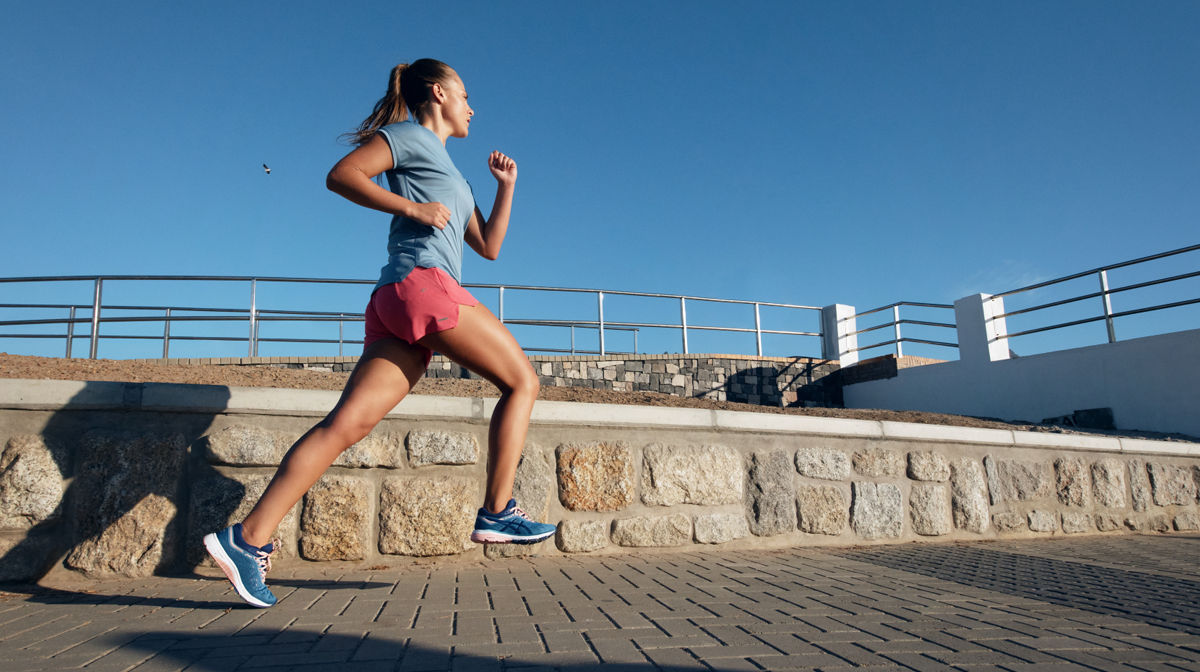 Running is such an accessible sport, all you need are two feet and a pavement to pound. Just pop on a pair of trainers, step out the door and the world's your oyster. Although a highly competitive and skilled sport at top level, running is one of the first ports of call for those looking to get in shape. With this comes the inevitable worry and confusion of investing in the correct kit and choosing which is right for you can be a real minefield without guidance.
The same goes after your first run as it does after a few months of hitting the roads, and as you build towards impressive 10km, 12km and 14km runs with ease its still as important to have made worthy investments in your kit. Issues with these decisions are often firstly associated with footwear, as the wrong kind can lead to foot and knee pain, induce serious joint injuries, shin splints or worse; all because of the type of running shoes you choose to wear.
Now although that can sound dramatic, it definitely is as important to know what you're wearing and why as it is to wear it… so we have compiled some must-know info from our running expert friends over at ASICS to give you the go-to guide for getting yourself moving.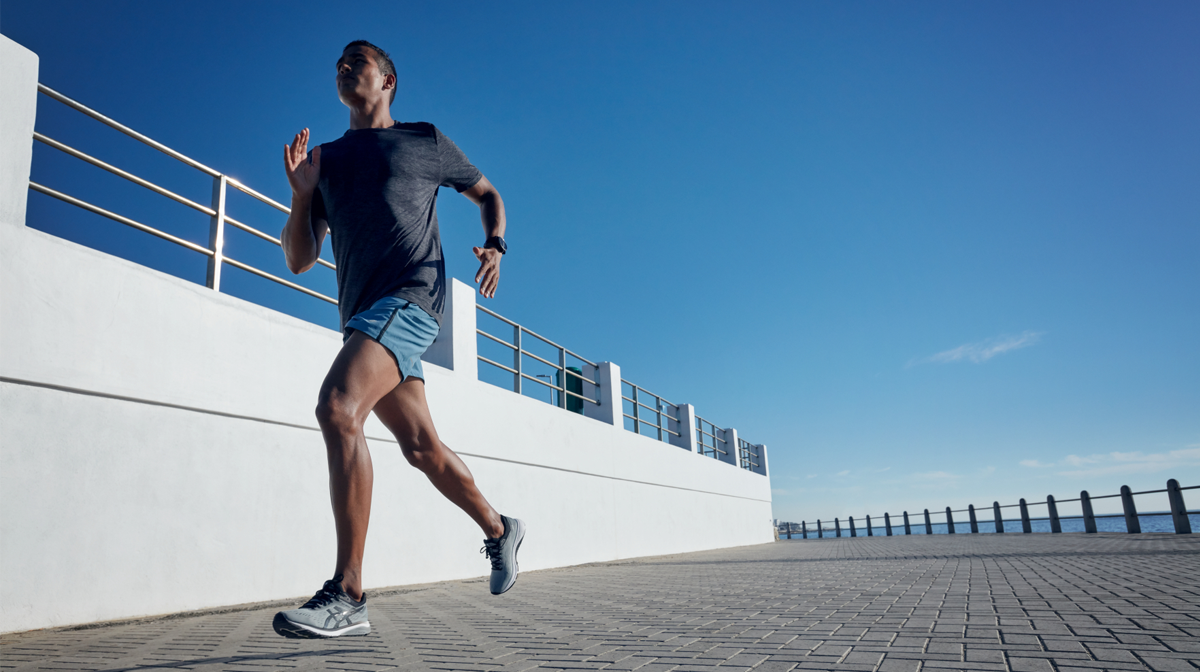 Know your pronation and buy the right running shoes
Pronation is the position of your feet when they hit the ground. Your feet will hit the ground thousands of times during runs, sending shocks and impact pressure all the way through your core and body. Our bodies are designed to take this weight and shock by absorbing the impact through our core and stabiliser muscles, over time strengthening our physique. If your feet are slightly 'off' each time they impact the ground, then over time, your whole body will be taking a huge amount of force in the wrong places, leading to overdevelopment of some muscles and under-development of others. This undoubtedly leads to injury from overstraining of muscles.
The best running shoes for a 'neutral pronation'
If you're lucky enough to have a neutral pronation, then your feet will be landing right where they should be, which is pretty central and based around the outer heel. With this type of pronation you can run in most styles of running shoes with ease, from highly-supported stabilisation shoes to more lightweight and bare shoes.
Try out some minimal barefoot style running shoes and make the most of your gait. Minimal running shoes are designed to keep you closer to the ground, mimicking a barefoot feel. Benefits include optimisation of natural foot form, and strengthening your foot muscles all-round.
We recommend the ASICS GEL-KAYANO 25, as almost everything about this shoe is focused on endurance. Featuring a medial support system, metaclutch for improved levels of heel-holding and FlyteFoam Lyte technology to ensure that the wearer has the support needed to reach a new level of performance. Comfort is also king with this core ASICS style, with the shoe's Ortholite X-40 sockliner as another key feature offering the twin benefits of performance and comfort.