What is Haglöfs?
Haglöfs is a Swedish outdoor brand specialising in high-quality technical clothing and equipment designed for everyone from treacherous trailblazers to amateur amblers. With its origins rooted in the Swedish countryside, Haglöfs aims both to inspire you to explore the outdoors while providing functional, enduring products suitable for even the harshest conditions.
What is the story behind Haglöfs?
Haglöfs was born out of humble circumstances over 100 years ago on the banks of Lake Runn in Torsång, Sweden. Wiktor Haglöf, working out of a small wooden cabin on the family farm he had grown up on, designed his first rucksack to help rural workers transport their tools from one place to another easily after a long day at work. Carefully selecting the most robust materials and handcrafting each rucksack with a rugged construction, the first Haglöfs bags were an immediate success and within ten years the low-scale manufacturing process from his cabin was replaced with the first Haglöfs factory. By 1935, the Haglöfs company employed 20 locals in its huge new Tylla factory while rapidly expanding its offering; a close relationship with local workers and explorers meant Wiktor Haglöf had a good idea what these people needed, and his brand soon extended into manufacturing more types of packs, gaiters, masks and eventually clothing and footwear. The brand quickly grew into one of Sweden's most popular outdoor brands, providing robust gear including gas masks and gaiters to the military forces throughout the Second World War.
In 1955, Wiktor Haglöf handed his business over to his two sons Rolf and Hans, giving them instructions to continue the Haglöfs mission to create the finest goods for people working and living outdoors. The brothers worked hard to retain the quality of the brand's products as Haglöfs grew through Sweden and eventually abroad. By 1975, the Haglöfs brand was recognised as the leading outdoor brand in Sweden, and moved from being a family-owned business to becoming a large industrial player in the world of outdoor technical gear. Over the next 40 years, the Haglöfs range is further developed and now-iconic Haglöfs pieces enter its offering. The Climber backpack is developed in 1985, and To Go—a new range of sturdy hiking boots—is added in 1995. Moving towards the present day, product concepts such as Less Is More and Climatic have seen the brand's clothing take centre stage in its catalogue. That said, it is the creativity of Wiktor Haglöf, his emphasis on robust materials and enduring design, and a passion for creating functional pieces for outdoor explorers that continue at the heart of the Haglöfs brand and have seen it thrive as a leader in the industry.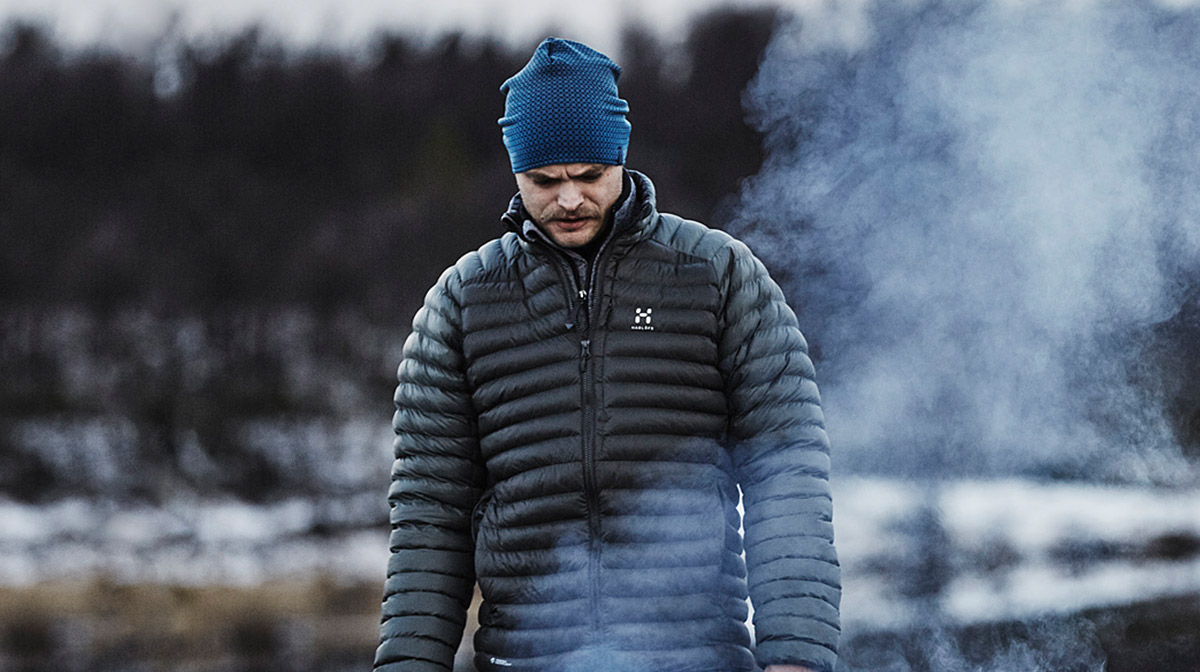 What Makes Haglöfs Different?
Here at The Hut, we admire Haglöfs for its creative heart, passion for the outdoors and its eco-conscious approach to its designs. From the very beginning, creativity and evolving design was vital to the Haglöfs brand, and this remains true today. Each collection continues to surprise us with exciting new products and innovative takes on classic pieces from the Haglöfs archive, and the enduring quality we associate with the brand is immediately evident from the first steps you take with your new Haglöfs product. Haglöfs gets the outdoors and the people who venture out into it, and each product reflects its manufacturer's understanding of its audience. Finally, Haglöfs has addressed issues of sustainability and responsible manufacturing for over a decade—a vital and growing concern particularly close to the hearts of outdoor enthusiasts but also the world at large. The brand ensures responsibility and sustainability are central to its manufacturing process, and a brand new Director of Sustainability was appointed in 2014 to continue to develop Haglöfs' sustainability programme. In that same year, the brand was named Scandinavian Sustainability Brand of the Year.
Our Picks for AW16
When you take your first forays into a new brand, it can be difficult to decide on which products you should try first. With this in mind, we asked our expert buying team for their hot picks for AW16: