Unless you've been saving since birth and know exactly where you want to live, buying a home may seem like a distant dream. For most of us, we'll spend our early adulthood as serial renters in near-constant moving from one place to the next. When you're tied to contracts and rules set by a looming landlord, it can be hard to feel like your rented house is truly your home. Unable to paint or pin the walls, stuck with furniture you didn't choose and often having only one room to work with, it can feel impossible to make it your own, but trust us. There are plenty of little things you can do to decorate without risking your deposit. Easy and risk-free, here are our 7 top decorating tips for renters.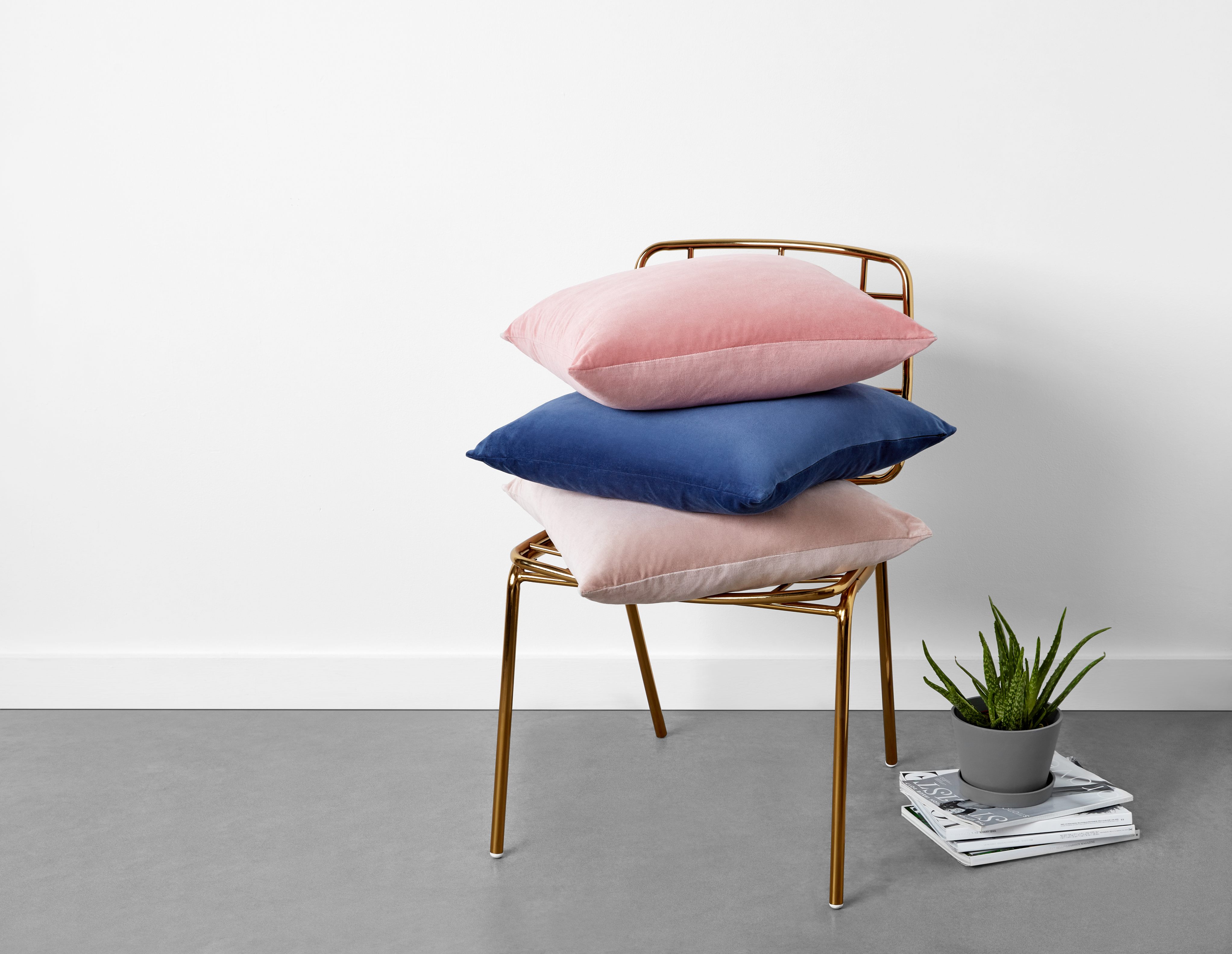 #1 Get Cosy With Cushions
Soft furnishing never hurt anyone. As the safest decorating tip, you should never underestimate the difference a couple of cushions can do for a room. With a whole world of shapes, patterns and textures, cushions are a great way to lock down a colour scheme or theme for the space. Want to go in a decadent art deco direction? There's some velvet calling your way. Or need to add a touch of cosy comfort to your scandi minimalist styling? Opt for some patterns or multi-textures. 
As the ultimate no-commitment home accessory, cushions are a no-brainer for adding your own spin on a room while making your new place a little comfier. Whether you pack your bed full of them or use sparingly on the sofa, some carefully chosen cushions can tie a room together perfectly and seal it with a stamp that's distinctively yours. 
Top tip: if you're planning to layer cushions, a base is handy. Put a bigger pillow into a slightly smaller case, this will make a fuller cushion that's less likely to fall or move. Start off with some base pillows in a block colour, then add some pattern and texture at the front.