Last week saw The Hut team journey to London to take in the splendor of London Collections Men. One of the focal events of the fashion calendar, LCM is dedicated to the best British menswear collections of the year; in its eighth season and with five days of catwalk shows and presentations, LCM is ever-growing in popularity, status, and prestige.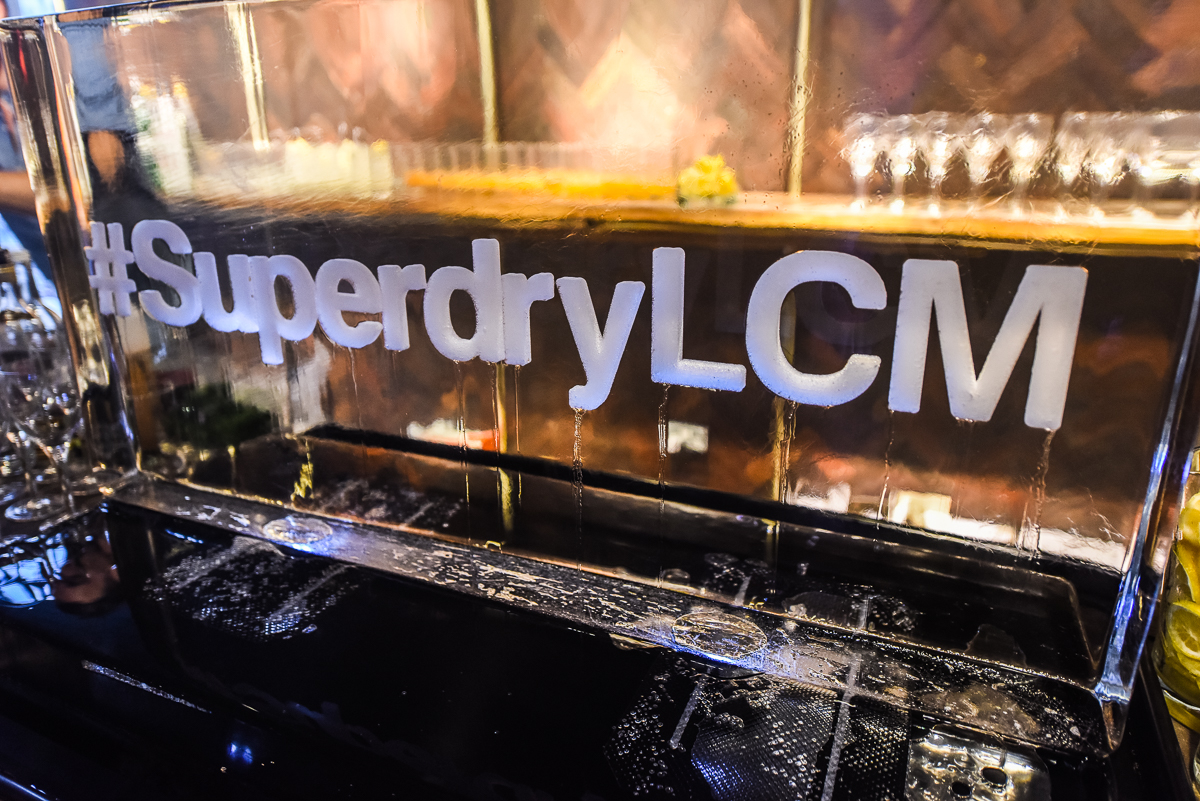 If you wanted an invite to one LCM presentation this year, it was to the Superdry launch; co-hosted by the British Fashion Council, this exclusive event was held at the Superdry flagship store for 85 lucky guests. On arrival, a glass of ice-cold champagne or a beautifully flavoursome cocktail, and a spot of people-watching; most eyes were drawn to the celebrity faces in attendance, including models David Gandy and Johannes Huebl – proud ambassadors of the brand.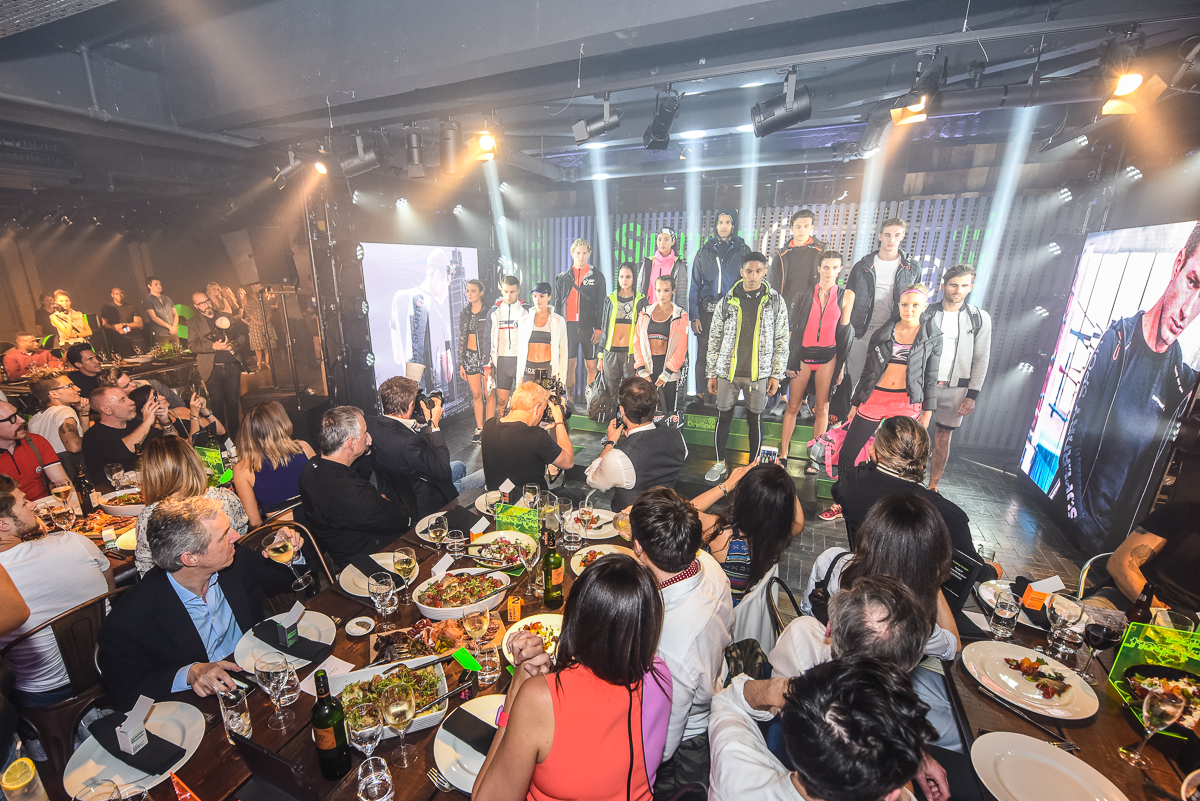 A simply stunning meal of sea bass was accompanied by a slick, seamless showcase of the new Superdry sportswear collection. Urban design met meticulous craftsmanship and exceptional quality here; there was something for everyone, whether an ambitious athlete or an amateur gym-attendee. This isn't a collection for the shy or retiring – for women, hero prints were splashes of neon fuchsia and fluoro blues; the men's range was just as exciting, featuring strong cobalt blue accents, complemented with lime greens and that signature Superdry orange. From lightweight running shorts and stylish bomber jackets to tops designed to wick sweat from the body and zip-tech gym hoodies, the collection is extensive, creative and fresh.