The hut teamed up with content creator and fashion assistant Polly Sayer for an exclusive collection of in Homeware pieces embracing her own personal style. Polly's talent for styling isn't only limited to her wardrobe, with impeccable taste in interiors too no wonder the collaboration was an instant success. Delivering on decor for each room, Polly's collection featured everything from bathroom accessories to kitchen mugs. We sat down with Polly for the inside scoop on giving your home decor a refresh and the influences behind the in Homeware x Polly collection.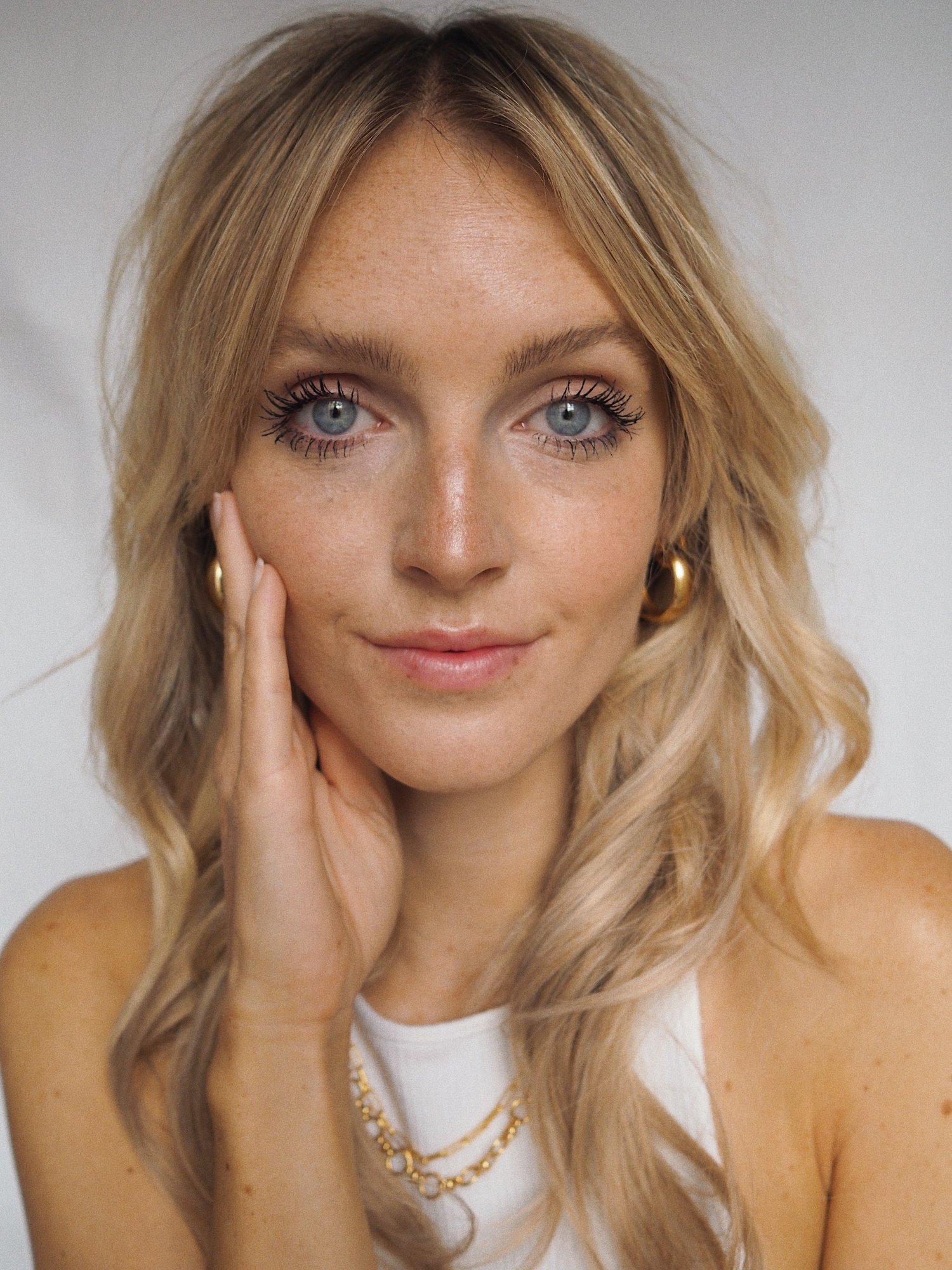 I suppose eclectic is probably the best word to describe my interior style – I'm inspired by lots of different styles and I love having slightly different themes for each room. Generally though, I'm a fan of Scandi-style minimalism (think white walls with accents of grey, green and gold), but more recently I've decorated my bedroom in gorgeous earthy tones of pink, terracotta and rattan. Both feel calm and relaxing to me which is what I want to achieve in my home.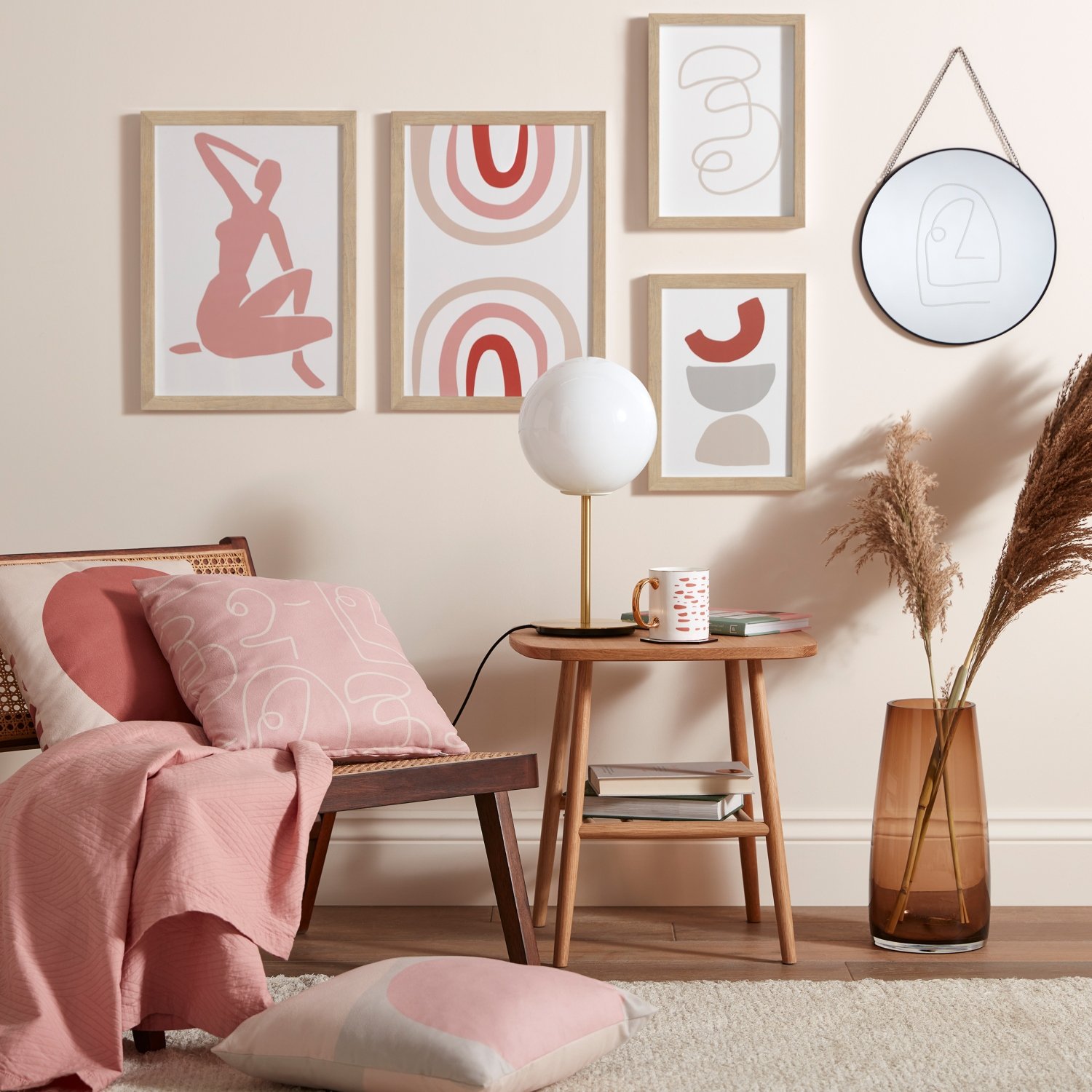 It's so hard to choose my favourite piece from the in Homeware x Polly Sayer collection! But I think it has to be the gorgeous naked lady framed print – it's got a real Matisse vibe about it and I love artwork based around the female form. Closely followed by the cushions – my husband totally laments my obsession with scatter cushions but in my opinion, you can never have too many!
We really got stuck into home renovations this year, I was furloughed for a few months so had plenty of time on my hands – I ended up painting my living room twice (don't ask!!) and our bedroom. it's totally given me the bug for home reno and I'm excited to work on the hallway and spare bedroom next.
My tips for giving your décor an easy refresh would be to invest in some framed prints, they can totally transform the feel of a room – I love a gallery wall above a sofa and thanks to those Command strips, it's totally doable if you're in a rented home too. I'm also a big fan of decorative accessories like vases and plants – pieces like these really add personality and character to your home.
I follow interior trends to a degree, in as much as I love scrolling through Instagram and Pinterest and saving things that inspire. But I think it's important not to get too bogged down in trends – your home should be a reflection of you and your taste, so I like to buy things that I love and not just because they're on trend at the time.
In terms of colour scheme I'm absolutely loving earthy tones like dusty pink and terracotta at the moment. I'm usually a bit of a devotee to neutral tones, but I love how these colours feel so warm and inviting. Definitely needed during the winter when it can feel so dark and miserable! I do love a bit of white and emerald green too though, such a gorgeous combo.
It's only since I've moved into my current home that I've felt really excited about putting my stamp on a place. It's a Victorian terrace that's got some gorgeous period features but was rented out before we bought it, so it was a bit 'magnolia' if you know what I mean! It's been fun to give it a bit more life and personality, slowly but surely.
The easiest way to give your home a refresh? Prints, prints, prints! There are so many nice, inexpensive ones available these days. Otherwise, sticking to a colour scheme is an easy way to make your home feel more polished – decide on what you like by doing a bit of moodboarding on instagram/pinterest, then stick to it.
Interview with Polly Sayer