Providing us with centrepiece sofas, Swoon is the design-led furniture brand you've been looking for. The lounge specialists whose sofas are on every interior enthusiasts wish list offer furniture made with a passion for design at an accessible price. Created for more than functionality, their furniture elevates your interior design making your home a haven. From the best ways to care for your velvet sofa to the best style sofa for your living room, here's everything you need to know about Swoon.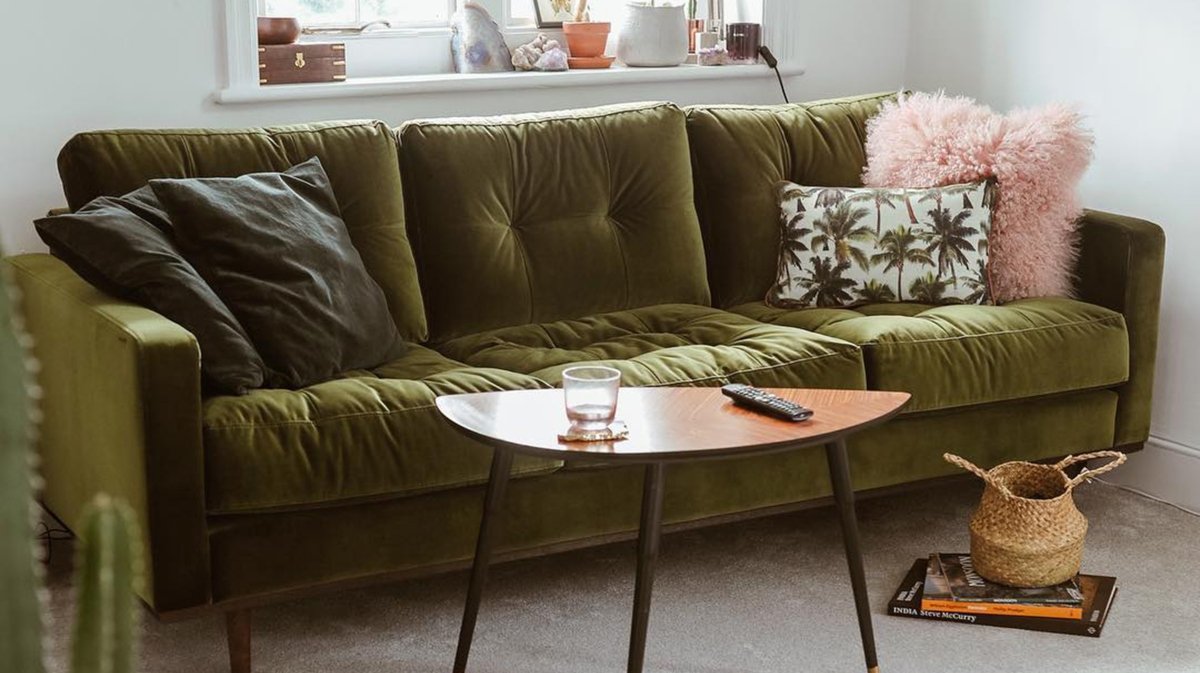 #1 Where are Swoon sofa's made?
Swoon sofas are made by carefully-selected artisans around the world, with the Swoon Studio's design team based in-house here in Britain, in turn cutting out any middlemen, shops or warehouses. The brand is passionate about working directly with the best artisans in the UK, Europe and around the world to bring their designs to life and into your homes.
#2 Where is Swoon from?
Swoon is a British brand, founded in London in 2012 by Debbie Williamson and Brian Harrison.
#3 How to clean a velvet sofa
Known for their selection of distinctive designs, Swoon's velvet sofa's aren't only at the top of our wish list for their comfort and cosiness, but also how they add a luxury edge and serious impact to your interiors. Here are our top tips for keeping your velvet Swoon sofa in top-notch condition.
Vacuum regularly – Small dust particles will show up more on darker velvet so keep on top of it by vacuuming once a week.
Avoid heat – Make sure your velvet sofa isn't placed next to radiators, heaters or spots where it will be subject to sunlight for long periods of time, as it may fade the colour of your sofa.
Spillages – If you accidentally spill something on the velvet make sure you blot it away as soon as possible, do not wipe as this could cause it to stain the fabric.
Brush – To get rid of any dried dirt brush your sofa to keep it looking fresh and vibrant.
#4 Most popular colour sofa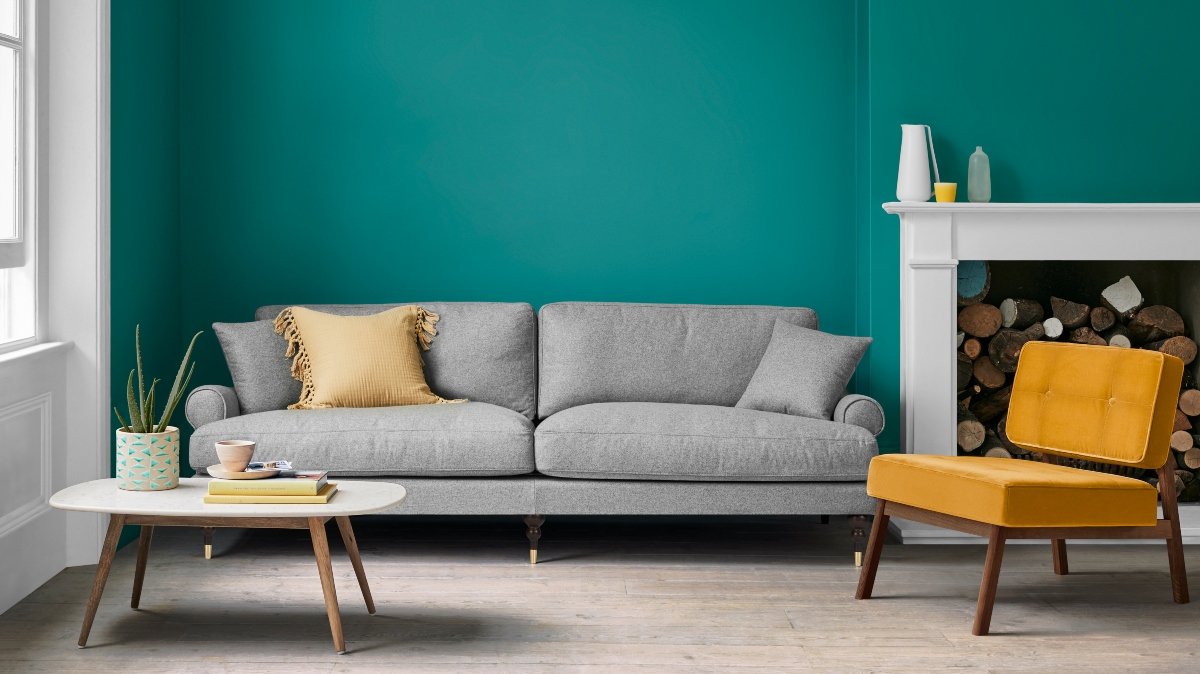 Interior design and the Pantone Colour of the Year go hand in hand, and this year it's the turn of Ultimate Grey and Illuminating Yellow. With a selection of corner sofas, armchairs, two and three seater sofas in both grey and yellow you're spoilt for choice.
#5 Which type of sofa is best for my living room?
Depending on the size and shape of your room, certain styles will work better than others. You need to ensure you're not only picking the right size, but a sofa that will elevate your interiors and work with your lifestyle. You should also consider the right fabric for you. Do you have a pet who never leaves your side, a durable cotton upholster sofa would suit you more than velvet.
Open plan spaces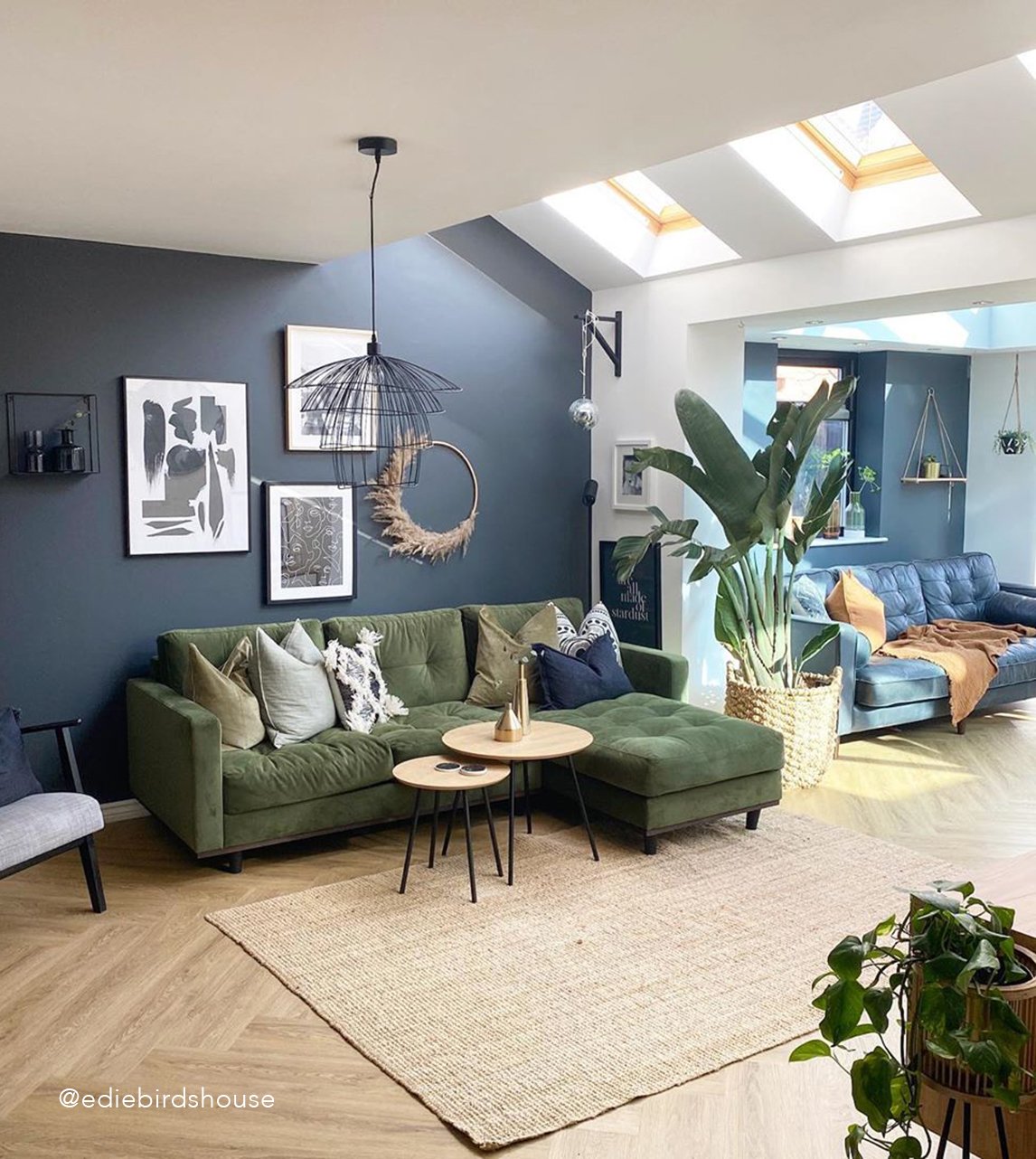 For more open plan spaces, corner sofas are perfect, adding structure to your room and offering ample comfort and perfect for the whole family to stretch out on.
Smaller living spaces
If you have a smaller living space, team a two seater sofa with a contrasting colour armchair for a pop of colour. Measure your space to ensure there's enough room to avoid your sofa making the space look smaller than it is.