The Dutch have long been known for their prowess as travellers, explorers and discoverers. Since at least the 15th century, overseas trade has been a cornerstone of Dutch economy and their travels to new lands means there are over 29 million Dutch-speaking people in the world today, over half of whom reside outside the Netherlands. When the Dutch naval fleet was at its peak in the 17th century, Amsterdam was a multi-cultural hub filled with goods sourced from around the world. From foods and spices to furniture and fashion, Amsterdam was, and remains to be, a colourful, diverse city at the heart of Europe which would be plundered for inspiration and commodities by artists, the elite, and everybody in between.
Like its native Amsterdam, Scotch & Soda defines itself as a brand of "discoverers and collectors, scouring the globe for that painting, poem, vintage piece, ruin, or artefact that sparks our never-ending curiosity". Since its inception in 1985 by a 24-year-old Laurens Hompes, the brand has defined itself by a youthful aesthetic that mixes different eras, prints and fabrics to create apparel that is both unique and eclectic. Scotch & Soda originally made its name in menswear and for a long time that's what the brand was known for, establishing its reputation with sportive jackets famed for their contrasting colour hoods. But in 2001 the brand was given a revamp, built upon its original Dutch foundations but instilling an edgy, youthful, European coolness that was quickly expanded through a creation of ranges; Scotch & Soda gave way to its women's clothing arm, Maison Scotch, a boys' range called Scotch Shrunk, a girls' range called Scotch R'Belle as well as an urban denim line—the youngest and most ambitious project in the Scotch & Soda portfolio—named Amsterdams Blauw. Despite its expansion, the brand's numerous ventures are all underlined with Scotch & Soda's young, European aesthetic and a dedication to the premium quality of its products.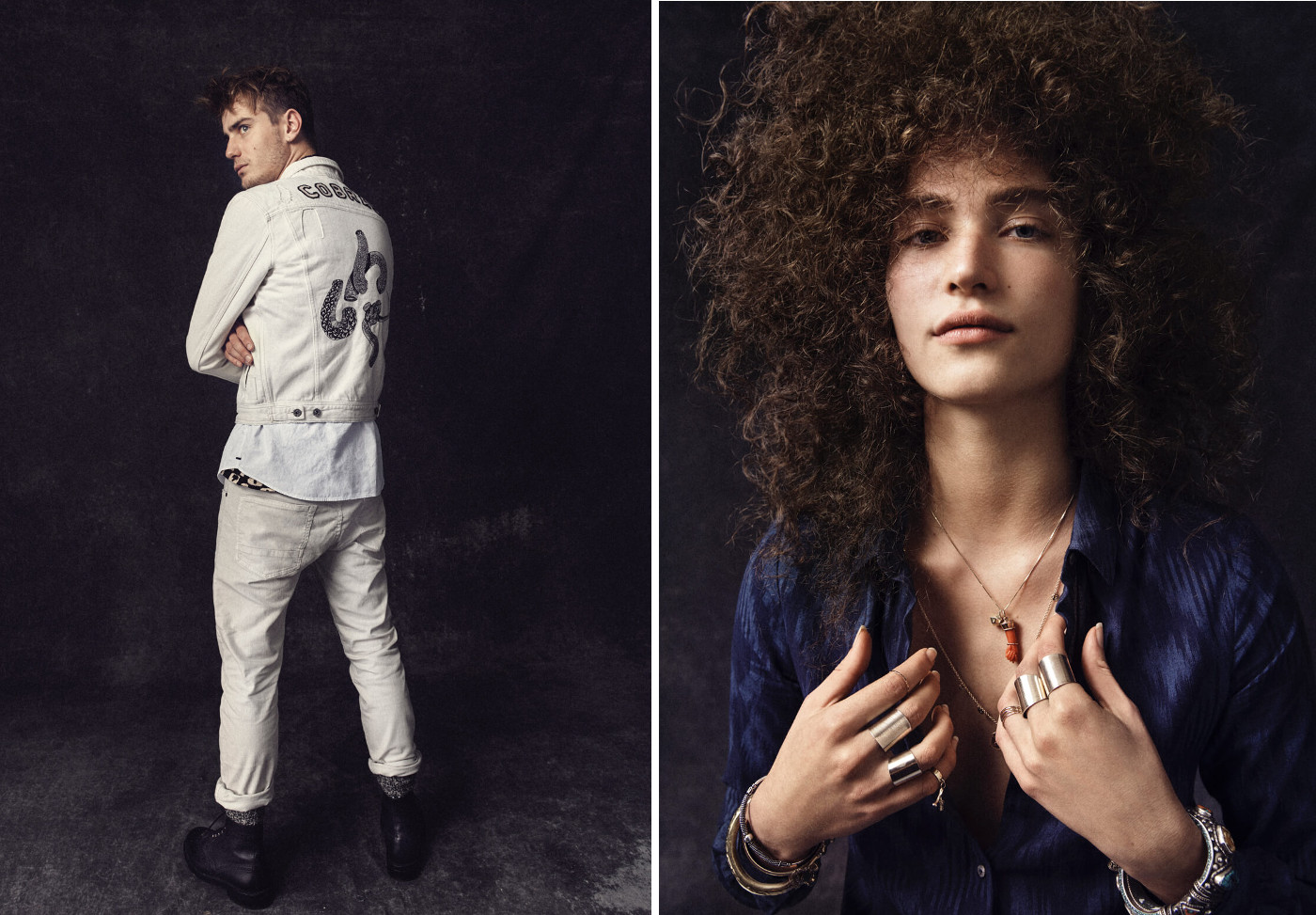 Today Scotch & Soda is truly an international operation with over 150 stores worldwide. Loved worldwide for its high-quality materials, fine attention to detail and a distinct aesthetic that sets it apart from other European labels, Scotch & Soda demonstrated its influence in the fashion world with a recent appearance at New York Fashion Week's AW16 show. With a central theme of travel and exploration that has been at the brand's heart since its earliest days, the show was widely recognised as one of the most exciting debut shows at Fashion Week.