It is tempting to call the story of Hackett London a rags-to-riches tale straight out of a children's book of fairy tales. The company's founder, Jeremy Hackett, started his business selling second-hand British clothing on London's Portobello Road market in 1979; today Hackett London has shops in over 131 locations including an imposing new store on Regent's Street.
The difficulty is that Hackett has never dealt in rags. From the very beginning, Jeremy Hackett set himself apart from his competitors by his impressive knowledge of immaculately tailored, British-made clothing. Mr Hackett would sift through piles of second-hand clothing to find his gems, which were as-good-as-new Saville Row suits and tailored pieces that epitomised the heights of British clothing. People would queue around the block on a Saturday morning for a chance to get to the Hackett stall, and by 1983 Mr Hackett had opened a full-time store in order to deal with his growing customer base.
Soon enough the supply could not keep up with the demand. With a growing clientele thirsty for his premium quality clothing, Mr Hackett understood that he needed to manufacture his own line of clothing. Hackett London was truly born in 1985 when Jeremy Hackett designed a small range of clothing that replaced the second-hand pieces. The brand quickly won over its customers with its attention to the quality of its materials, the styling and—most importantly—the cut. By the early '90s, Hackett had redefined English preppy style, particularly with its iconic polo shirt which became instantly recognisable around the British capital and the rest of the British Isles.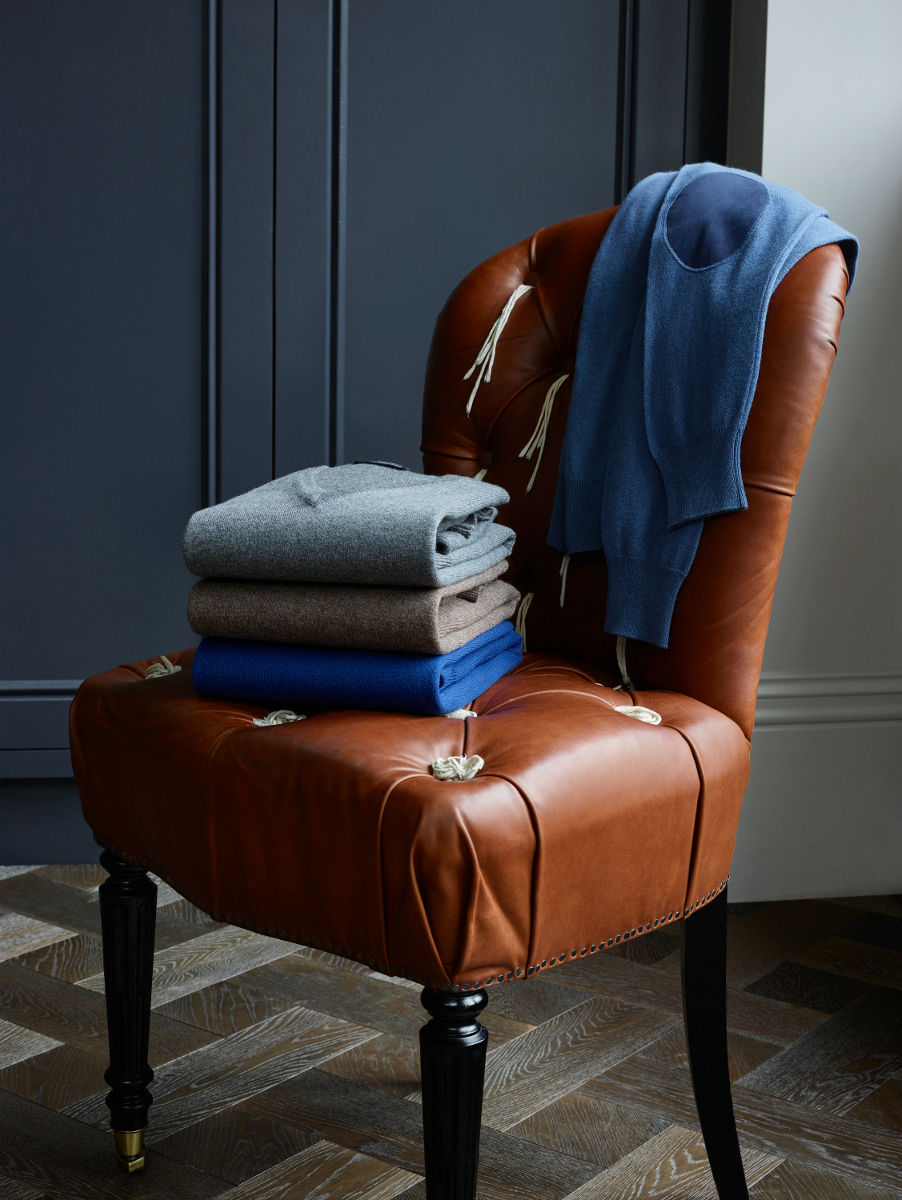 Despite only recently celebrating its 30th birthday, Hackett London has gained a reputation as a heritage British brand synonymous with timeless, gentlemanly English style. From its sponsorship of quintessentially British sports and events such as polo and the Oxford and Cambridge Boat Race, to featuring James Bond (Pierce Brosnan) or World Cup-winning rugby stars (Johnny Wilkinson) as the face of their latest collections, to collaborations with James' Bonds favourite tipple (Beefeater) and sports car (Aston Martin), British culture sits at the heart of Hackett London and has done since the very beginning. Hackett was created because of its founder's passion for quality English clothing and tailoring, a tradition it proudly upkeeps until this day. Alongside its renowned sportswear range, bespoke tailored suits and made-to-measure shirts crafted from high-quality fabrics are what set Hackett London apart from its competitors.
Buyer's Picks
For many, Hackett hit its peak in the 1990s when the brand's polo shirts were a staple in every man's wardrobe. But a recent collaboration with Aston Martin and the reveal of one of its most exciting autumn collections have ensured Hackett are back with a bang for AW16. The Hut's buying experts pick out five standout pieces from this season's collection: