Celebrated for its iconic cast iron cookware that has become a staple across the world, Le Creuset this season introduces a new campaign that urges us to look to the incredible flavour and freshness of seasonal produce.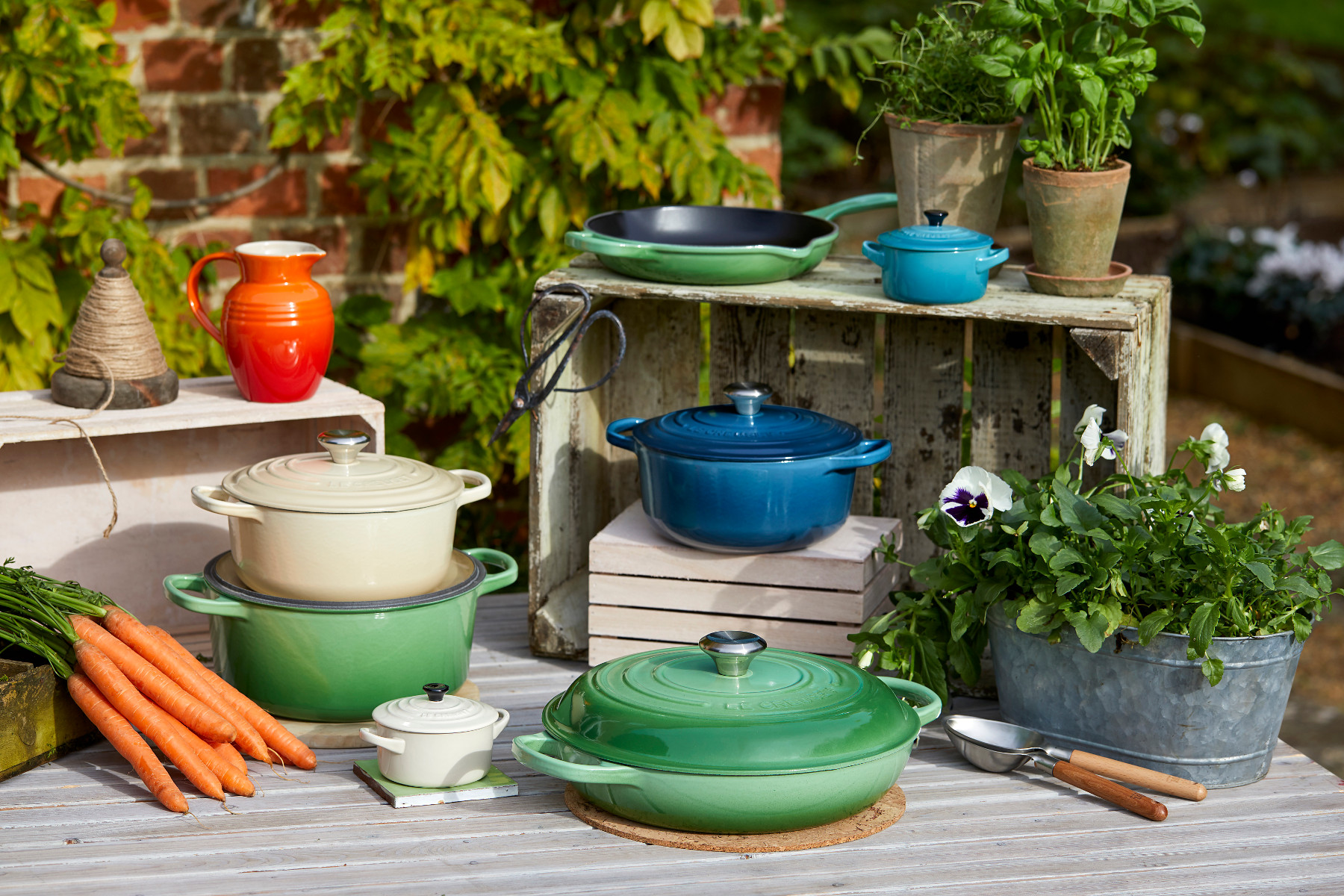 The Le Creuset Nature's Kitchen collection is inspired by the abundance of fresh, seasonal produce available, from land and sea, to make delicious, simple meals for any occasion. Including the new Marseille Blue and Rosemary colourways, the collection also brings together the very best Le Creuset cookware and kitchen accessories including Cast Iron, 3-ply Stainless Steel, Toughened Non-Stick, Stoneware, and Mills. After a long, dark winter, there's nothing like throwing open the doors and windows to the let in the fresh air, embracing the warmer, lighter days and discovering what nature's new-season larder has in store.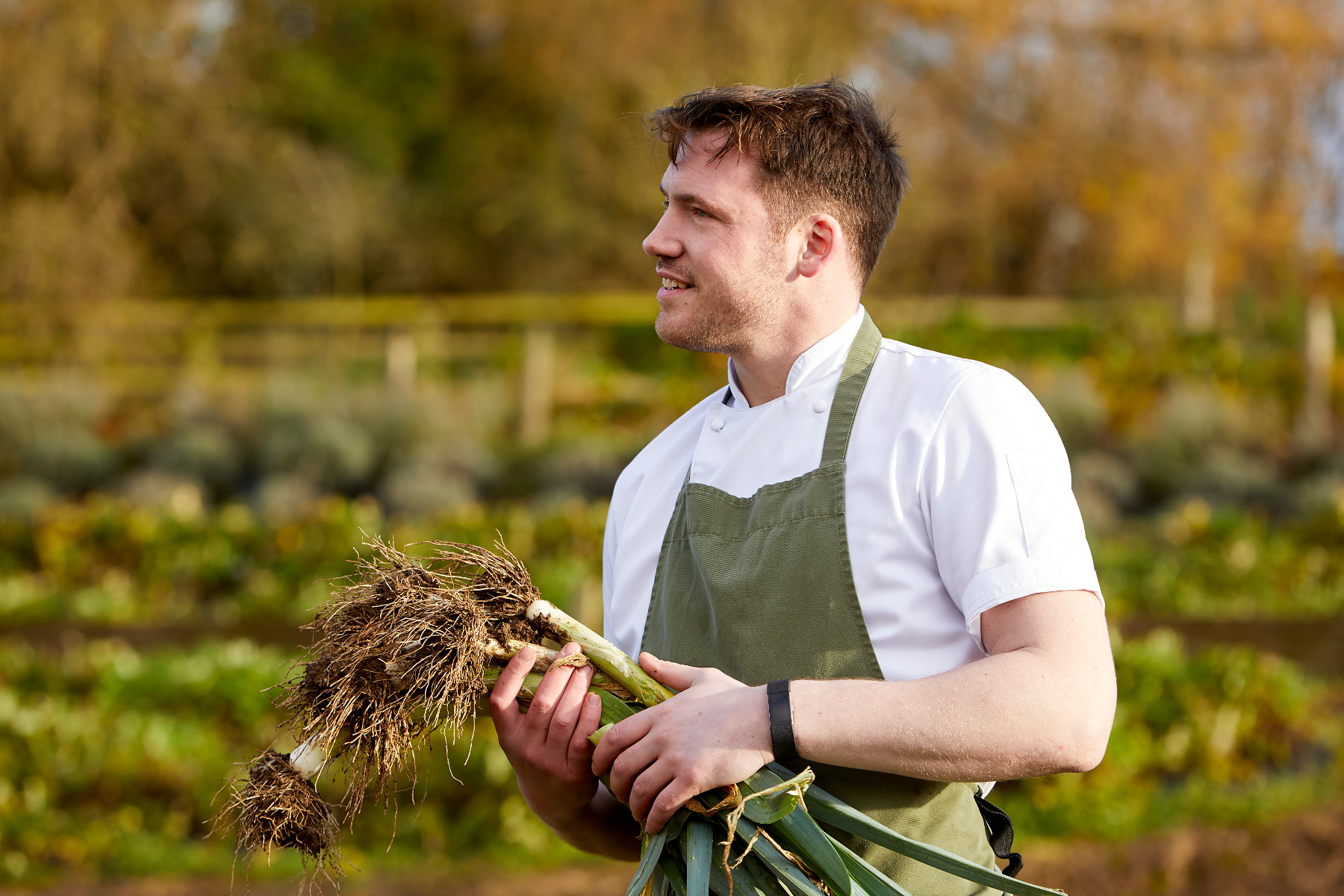 As part of the campaign, Le Creuset has teamed up with Tommy Banks, the Michelin-starred chef and two-times champion of the Great British Menu. Having masterminded an award-winning menu that relies almost exclusively on home-grown, foraged and local produce at his family's restaurant, Tommy perfectly encapsulates Le Creuset's focus on the quality and benefits of locally sourced, seasonal produce this Spring/Summer.
After his parents bought the faltering village pub, the Black Swan, twelve years ago, they tasked their 17- and 18-year-old sons James and Tommy with the modest task of running the kitchen. Learning on the job, Tommy quickly found he had an aptitude for culinary skills, along with an unforeseen passion for food.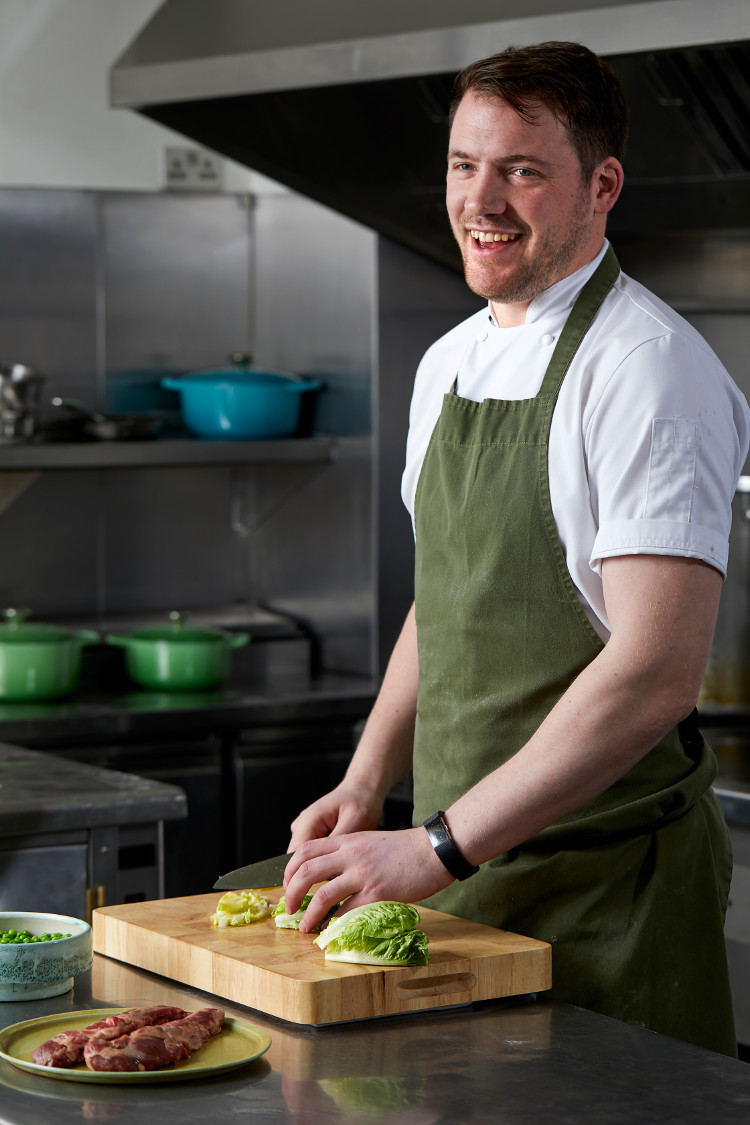 Set in a remote village on the edge of the North Yorkshire Moors, the pub's biggest obstacle was undoubtedly its location. James and Tommy decided to transform The Black Swan into a 'destination', somewhere people were happy to make the trip to thanks to the experience provided by the restaurant and the food. Before long, The Black Swan had become just that and more, scooping a Michelin star in 2011. When the sous chef left two years later, Tommy took the reigns and maintained its Michelin star status. He was just 24 years old, and the youngest chef ever to do so.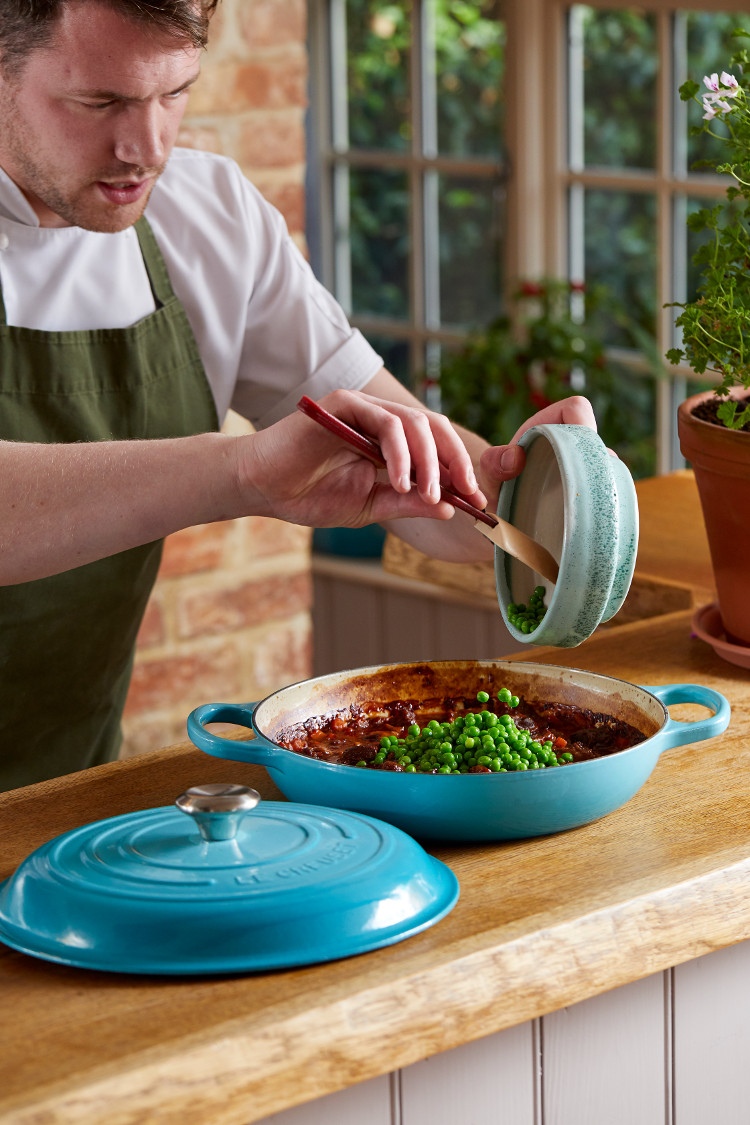 I felt that I'd inherited the French-style menu, rather than created a style of cooking that stood on my own merits. I wanted to do something different that really reflected my roots and philosophy. It seemed to me that establishing a restaurant that was largely self-sufficient, used only local ingredients and worked with the seasons' rhythms was the way forward.
Tommy's Tips on Making the Most of Your Local Produce
Beetroot: "We cook crapaudine beetroot in beef fat for five hours in a very low oven, so that the vegetable becomes the heart of the dish. It cuts just like a steak, and tastes sensational."
Herbs: "Pour boiling water over freshly-picked herbs, add a few knobs of butter, drizzle over fresh steamed vegetables, then place just-roasted fish, such as turbot, over the top – summer on a plate!"
Courgettes: "I love them when they're tiny… so full of flavour, and they're great on the barbecue. Watch out though – they quickly turn into marrows if you don't keep an eye on them!"
Sweetcorn: "There is nothing like the amazing flavour of just-picked corn. We serve the kernels raw with brown butter in the restaurant as a nibble with drinks."
Elderflower: "Pick the heads on a really hot day when the pollen is high. Infuse in white wine vinegar and then boil in sterilised jars for 10 minutes. The elderflower vinegar is absolutely wonderful drizzled over vegetables."
Blackcurrant Leaves: "These have much more flavour that then actual fruit in my opinion, and are often used in botanical gins. I use them in ice-creams."
Gooseberries: "Gently cook them, then dress them in a little white wine vinegar and serve with shellfish."