Benefit has officially launched at the Hut and we couldn't be happier! Taking the top spot for the UK's most loved brow, mascara, bronzer and primer products, they've pretty much got your whole face covered. From creating the perfect base coverage to bringing your brows to their full potential, we're taking you through the benefit bestsellers we're adding to our basket.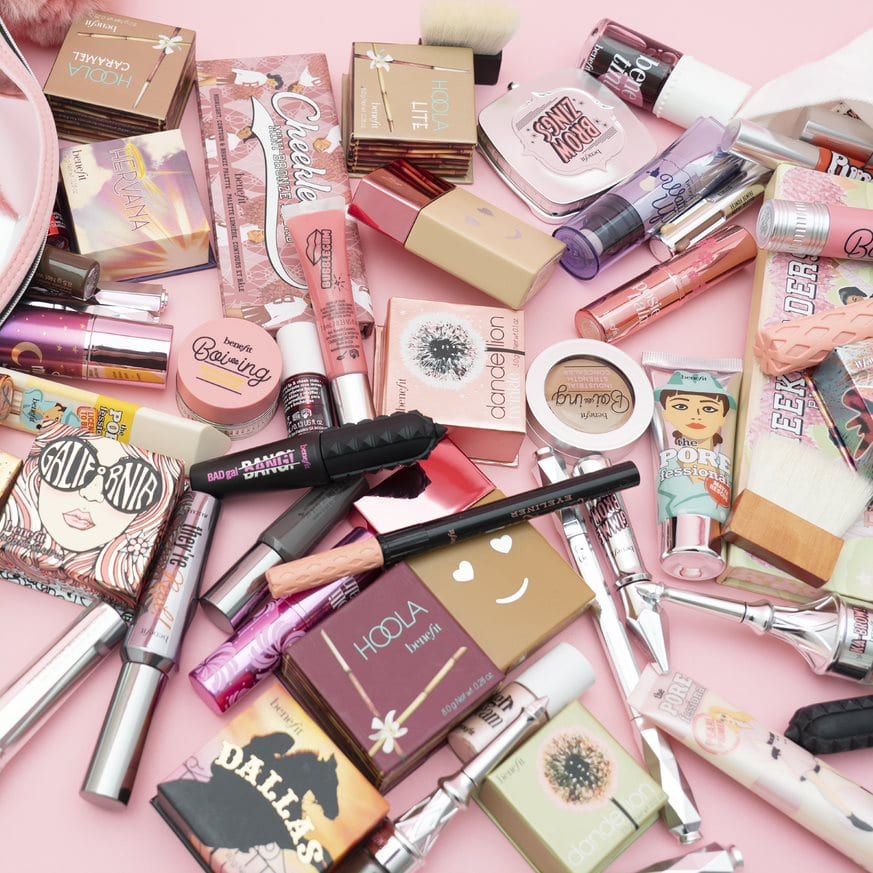 BACKGROUND
From humble beginnings in downtown San Francisco to becoming a worldwide leader in the beauty industry, the bold, fun beauty brand has never stopped living by their motto of 'Laughter is the best cosmetic'. Twin sister's Jean and Jane Ford flipped a coin in 1976 to decide their fate, do they open a deli or a makeup shop? Luckily for our faces, it landed on a makeup shop! Originally called "The Face Place" the shop first specialised in dealing with quick fix beauty problems and slowly but surely developed into the phenomenon that it is today.  
#1 BROWS
For guaranteed perfection when it comes to your brows, try the #1 Selling Prestige Eyebrow Product in the UK, Benefit Gimmie Brow. Giving you instantly fuller brows, volume and tint, Gimmie Brow eyebrow gel contains tiny microfibers that adhere to skin and hairs creating a natural looking fullness and definition.