Famous for his irreverent yet quintessentially British take on fashion, The Hut welcomes Ted Baker to our designer collections this Spring/Summer. First established as a reputed shirt specialist in Glasgow, Ted Baker made his name creating some of Britain's finest contemporary shirting. With an unwavering focus on quality, detailing and a colourful sense of humour, Ted quickly developed into one of the UK's most successful lifestyle brands. The Ted Baker collection today spans menswear, womenswear, accessories, footwear, fragrance and much more. To celebrate the launch of Ted Baker at The Hut, we invited Ted to take us on a tour of some of his hotspots around the British capital.
A Londoner through and through, Ted likes nothing better than to explore the heart of his homeland. To show off his side of the city, he's pulled together a shortlist of his favourite eateries, points of interest and most stylish lodgings the Big Smoke has to offer.
Ted preens at… Ted's Grooming Rooms
Preferring to things trim and proper, Ted can often be found smothered in hot towels at the hands of one of his Turkish master barbers. With 13 locations across town, he's never far from a pruning, whether it's a cut-throat shave, an eyebrow shape-up, or a spot of ear flaming – a treatment which, far from being as terrifying as it sounds, is actually rather pleasant.
https://www.tedsgroomingroom.com/
Ted dines at… Petersham Nurseries
Escaping the hectic atmosphere of London is always a struggle, so Richmond's Petersham Nursey has always been very appealing, complete with a real meadow, garden centre, café and greenhouse. Recently they've opened a flora-filled space in Covent Garden that's the perfect balm for the frazzled urbanite. Filled with unusual gardeners' tools and beautiful furniture and illuminated with a spectacular Victorian atrium, it's a wonderfully calming place to spend time. Plus the deli is stocked with hard-to-find speciality Italian ingredients. Heaven truly is a place on Earth.
https://petershamnurseries.com/dine/the-cafe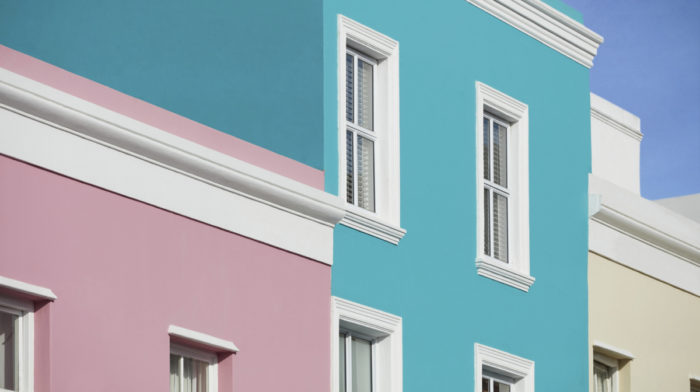 Ted Baker once more presents his SS18 collection through a stunning visual new campaign exploring the bold individuality of the new menswear collection. Discover the collection online now at The Hut.
Ted takes a tipple at… Milroy's of Soho
Established in 1964, Milroy's are the original whiskey specialist founded by John 'Jack' Milroy. Similarly to Ted, Mr. Milroy was a bona fide globetrotter, best known for owning the largest collection of whiskey, not merely in London, but the world. Venture down into the cellar bar 'The Vault' for a unique whiskey tasting experience from a team that is as passionate about a dram as the venue's namesake.
https://shop.milroys.co.uk/about-us/
Ted pokes around… The London Canal Museum
When he's not heading off to explore the lesser-fished rivers of the world, you can find Ted messing about on London's canals on his barge. He's long been a fan of the fascinating history and unexpected gems that can be found along the capital's waterways, and London's Canal Museum is just one such gem. Filled with stories of a bygone era, plus unusual paraphernalia and maps galore, the museum is a little slice of perfection, nestled among the old buildings in King's Cross.
http://www.canalmuseum.org.uk/
Ted lays his head at… The Ned
The Ned, an abandoned architectural masterpiece, sits within the evolving City district, with views of St Paul's. With rooms inspired by 1920s glamour, The Ned is Ted's top choice for a stylish stopover. Creative partnerships that adorn the walls of the bedrooms and restaurants give the spot the added touch. The heritage building also offers nine restaurants, allowing Ted to explore his favourite international dishes, from a Parisian-style eatery to a Jewish deli and an Asian-pacific inspired restaurant.
https://www.thened.com/notes/about-the-ned
Ted's SS18 City Weekend Picks