Earlier this year at CES 2017, LEGO announced its latest creation, LEGO BOOST. But what exactly is it, when will it be released, and how much will cost? The Hut unveils what we know so far about LEGO BOOST.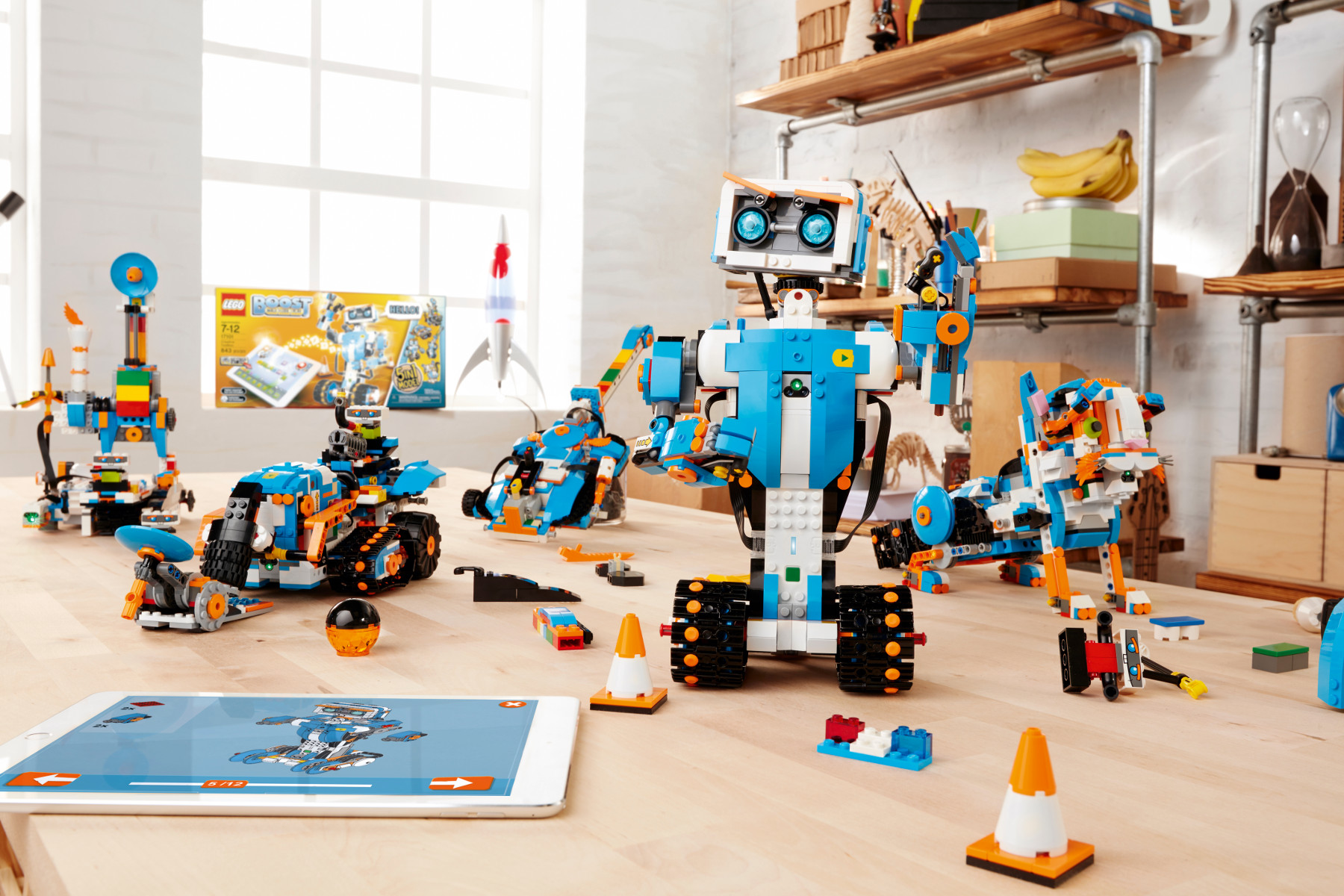 What is LEGO BOOST?
LEGO BOOST is an educational Creative Toolbox that combines LEGO's iconic building system with advanced robotic technology that allows you to create five unique robotic models. Designed for children aged 7+ years old, the robotic kit includes over 840 LEGO® pieces, a LEGO Move Hub, Interactive Motor and a Colour & Distance Sensor that allows you to build five separate models:
Vernie the Robot: A moving, talking robot.
T.R.4. (Multi-Tooled Rover 4): a robust, versatile rover vehicle with four different tool attachments including a spring-loaded shooter.
Guitar4000: a musical instrument with pitch bend and sound effects that allow you to create your own songs.
Frankie the Cat: an interactive robotic pet that plays, purrs and expresses its mood.
The AutoBuilder: an automated, 3D printer-like production line that really builds miniature LEGO models.