You're likely to have seen Tommy Jeans pop up once or twice in your lifetime, perhaps you've found yourself wondering what actually is Tommy Jeans, and where did it come from?
Casual yet confident,  Tommy Jeans has a natural and youthful energy – one that is free-spirited, rebellious and playful by nature. The Tommy Jeans label has been around since 1985 and today the brand is distinguished in every corner of the globe.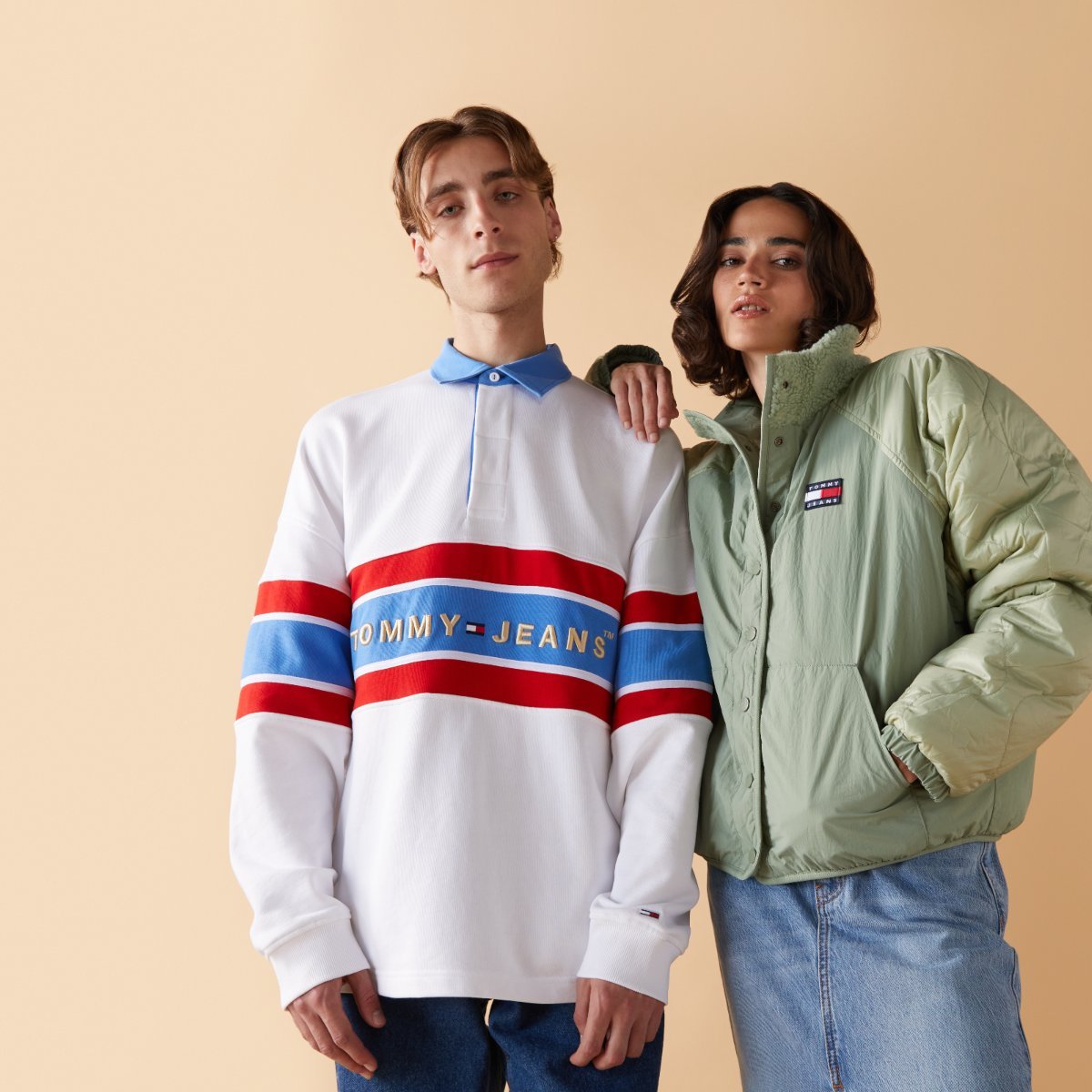 Keen to know a little more? Here's our quickfire guide to Tommy Jeans…
#1 What Is Tommy Jeans?
Tommy Jeans is a go-to for premium denim – but they also have a whole range of products spanning across both men's and women's collections. Paying homage to the origins of the Tommy Hilfiger brand, Tommy Jeans products are perfect for achieving that 'effortless athleticism' look and are designed with everyone in mind.
The original icons of Street Style, the Tommy Hilfiger brand has been around since 1985 where it has – very cleverly – maintained its authentically Tommy niche. In modern years, the brand has ramped up its commitment to sustainability, resulting in a 'waste nothing' mindset.
While Tommy Hilfiger remains the company's Principal Designer and provides leadership and direction for the design process, Tommy Jeans has a long line of successful and iconic collaborations under its belt.