One of the best-known names in fashion, Tommy Hilfiger is an icon. Since the 1980s, Hilfiger has been making the best of the basics with his range of simple, preppy Americana must-haves. Expanding his line into a major fashion empire that now incorporates all areas from Tommy Hilfiger jackets and hoodies, through to men's and women's shoes and bags, and mixing in some streetwear influences, he is a powerhouse designer. Getting to know the man behind the label, we've got the answers to your burning questions about who is Tommy Hilfiger? 
#1 
Who is Tommy Hilfiger?
Tommy Hilfiger is the designer and founder of Tommy Hilfiger Corporation, which is the umbrella term for all the off-sets of the brand; including Tommy Jeans, Tommy Sport and all his collections including footwear and homeware. A born and bred New Yorker, the designer went from spending his life savings to open a little shop in 1971, to being honoured with a lifetime achievement award from the Council of Fashion Designers of America in 2012. Truly living the American dream, Hilfiger himself still plays a major role in designing all collections and advocates for accessibility and inclusivity in his range, passionate about casting models and spokespeople that represent America's diversity. 
#2 Where is Tommy Hilfiger from?
Hilfiger was born in Elmira, New York. This is where the brand was born too as he opened his first shop in his hometown. 
#
3
How did Tommy Hilfiger start?
The brand has humble beginnings. After saving his wages, Hilfiger spent his savings to open up his own shop in 1971 in Elmira. Originally the shop, People's Place, hosted a salon, record store and even put on rock shows in the basement, but after getting tired of the journey into New York to buy trending clothes like bell-bottoms,  he began designing. Even though the store went bankrupt in 1977, Hilfiger had found his passion for designing so enrolled in classes to learn about the business side of fashion to successfully run his brand. After working with a whole host of brands, Tommy Hilfiger as it is known and loved today was launched properly in 1985.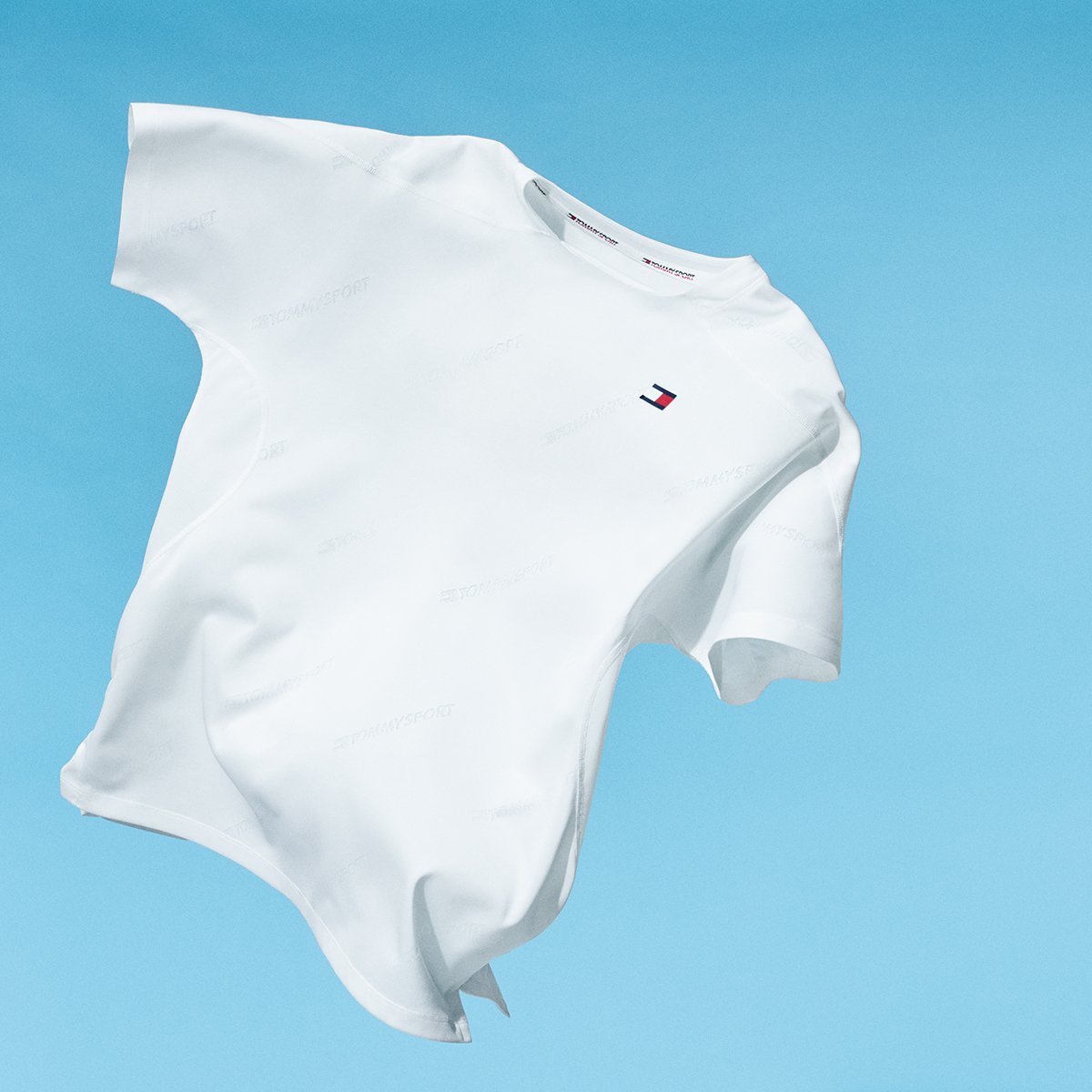 #
4
Where are Tommy Hilfiger clothes made?
Tommy Hilfiger clothes are made in China and Vietnam but the brand works closely within the local communities of their productions factories to create the best product made in the best conditions. The brand are committed to achieving some major sustainability goals, aiming to have all their materials be part of a sustainability loop by 2030 and already working in facilities where water, energy and chemicals are sustainably managed.  
#
5
Who is Tommy Hilfiger's wife?
Hilfiger is married to model turned designer, Dee Ocleppo who designs her own range of vintage-inspired handbags. 
Before Dee, the designer was married to Susie Hilfiger and they have 4 children. His daughter Ally was part of a 2003 reality show on MTV called Rich Kids. 
#
6 
Who inspires him?
Tommy Hilfiger is known for his preppy designs. Originally inspired by the bell-bottoms and peasant blouses of the 70s, his designs are based on classic American shapes for the ultimate wardrobe must-haves. Music is also a major influence from the designer, especially taking lead from subcultures. When talking about his work, he says he's inspired by a huge range of American icons from Iggy Pop and Debbie Harry to James Dean and Farrah Fawcett, borrowing from all genres. 
#7 What are the Tommy Hilfiger lines?
Tommy Hilfiger
The signature brand, Tommy Hilfiger represents the essence of preppy style with it's American-cool style.