It can feel like the mission to find the perfect pair of jeans is never-ending, it's a game we're always playing, slogging in and out of changing rooms trying to find the right one. Denim is without a doubt the most stressful thing to shop for, so trust us, we feel your pain but it's worth it. The right pair of quality denim jeans will last a lifetime, fitting like a second skin and making you feel super confident, making all the trials and tribulations worth it. With so many different fits, the first stage should be to figure out which jeans style suits your body best. Obviously, everyone can wear anything you want so it's important to stay true to you and follow your sense of style, but for a point in the right direction and a run-down of which styles will fit best, here's our guide to the best jeans for your body type.  
What are the best jeans for my body type?
#1 Hourglass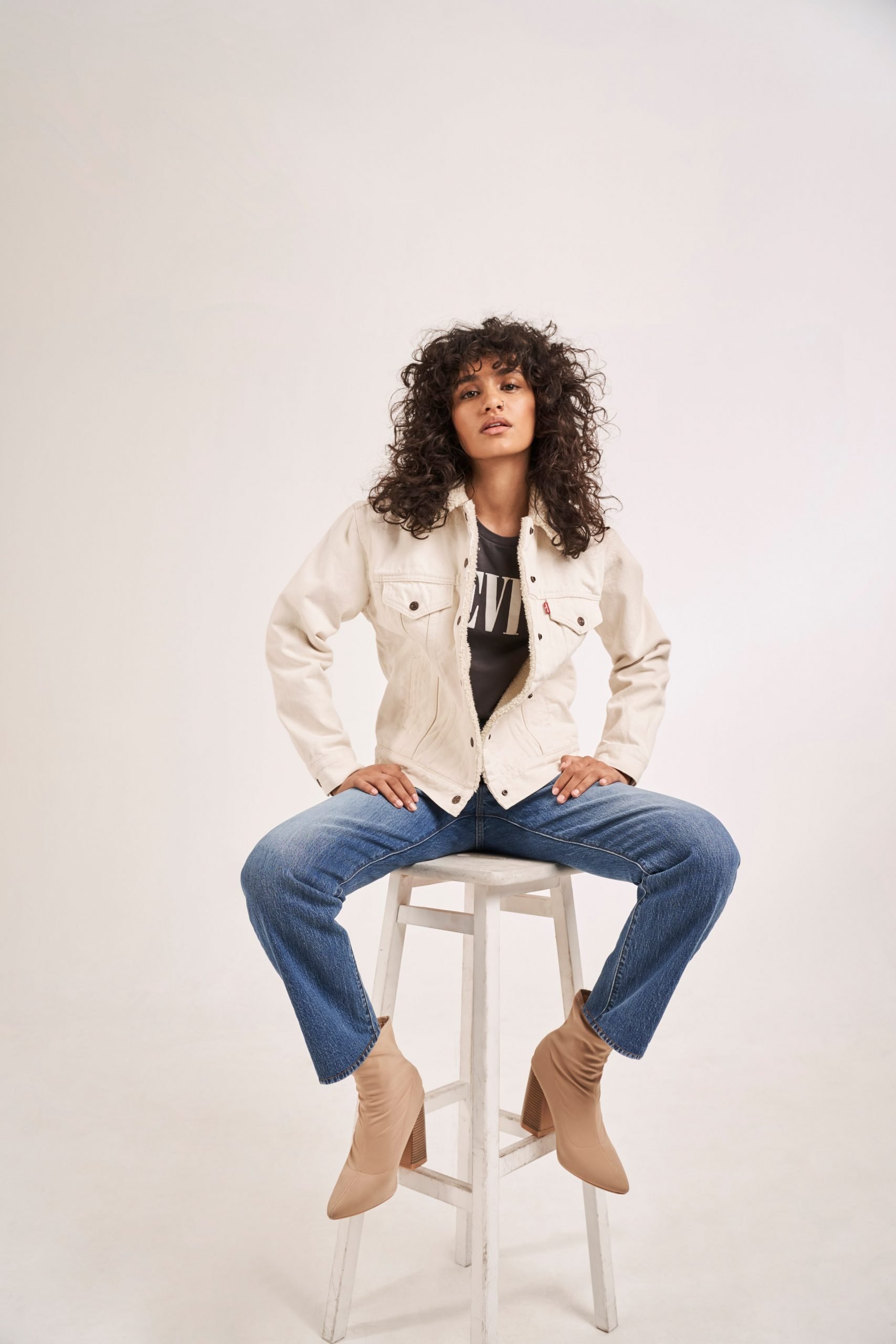 If you have an hourglass figure like Marilyn Monroe or modern muses like Ashley Graham, look for a fit that hugs your curves to accentuate your shape. To emphasise your waist, high-waist jeans are going to perfect that hourglass silhouette and are most likely to fit both your smaller waist and curvier hips. Straight leg or mom jean styles are super flattering on hourglass figures, smoothing around the hips then dropping down into a stylish cut that can be dressed up or down.