Since its creation in 1978, Diesel first made its name in the fashion industry as a pioneer in the world of denim. While Diesel has since evolved to become an international lifestyle brand offering clothing, accessories as well as home and living accessories, its commitment to developing incredible denim remains the same until this day. Using innovative treatments and washes with an ever-evolving range of fits, Diesel offers a unique range of contemporary denim expertly developed to fit any body shape.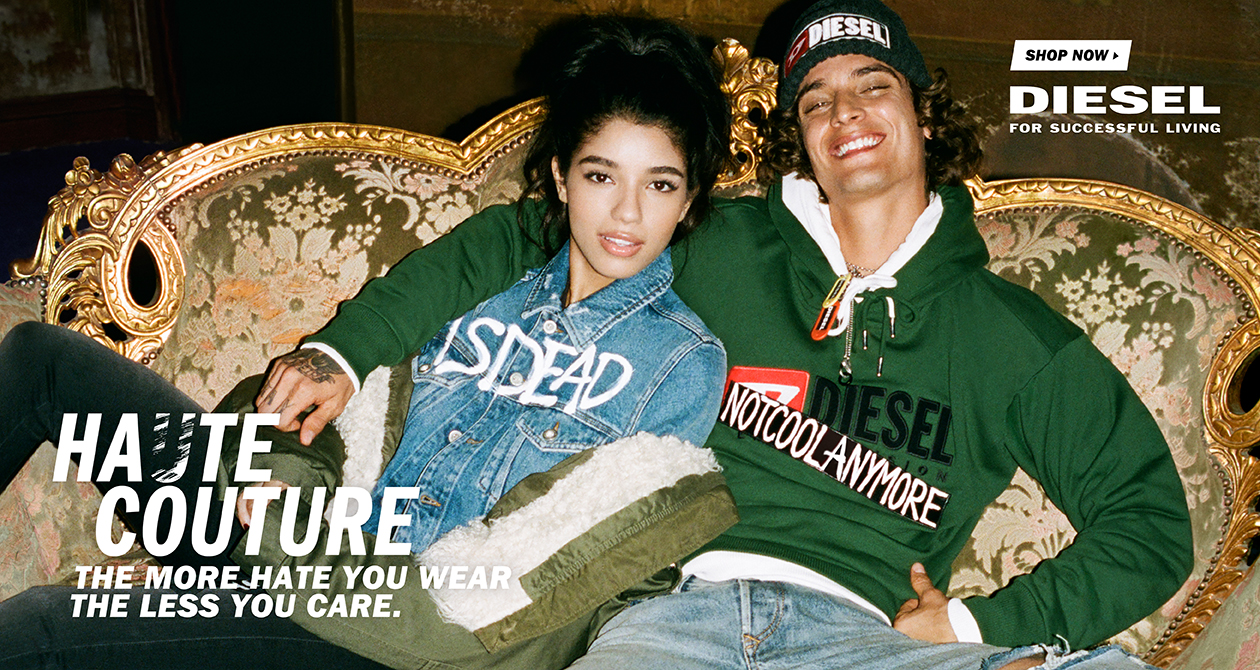 Too often overlooked by beginners, choosing the right fit in your jeans is crucial to maximising your style. To lend a hand, The Hut deciphers the names to offer a comprehensive guide to Diesel denim jeans fits for men.
Thommer: The New Slim Fit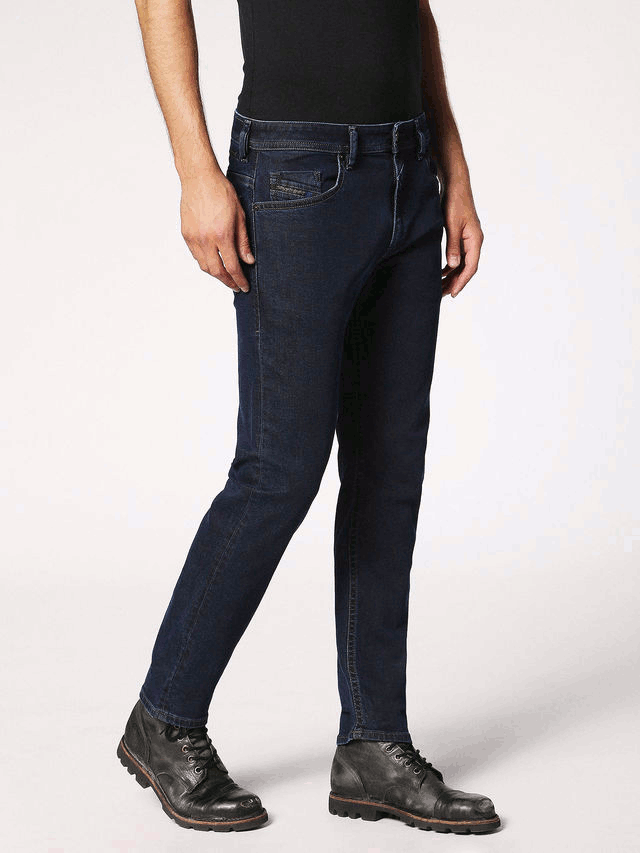 If you like Diesel's signature skinny Thavar, you'll love Thommer: the new slim fit with a low waist. More room at the thigh and a sleek design  make Thommer the most wearable style within the skinny leg category, suitable for all body shapes.
Thommer is easily recognisable by its diagonal seam on the front fly, inner 3D eagles on the back pockets, and narrowed hem designed to perfectly sit on your shoes.
Fitting Information
Fits true to size, take your normal size.
Sleenker: Mid-Rise Skinny & Slim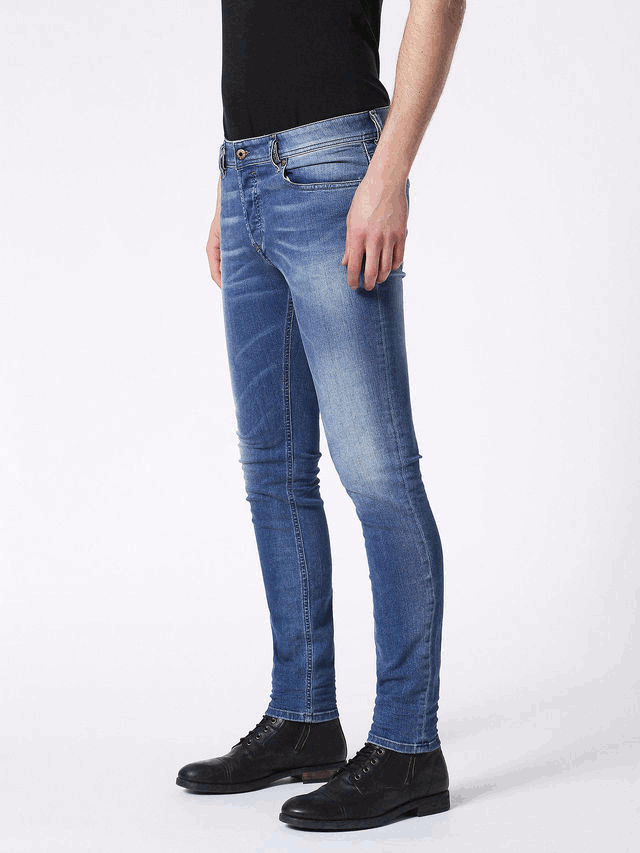 Sleenker is your everyday mid-rise Skinny jean constructed with a relaxed, regular waist and narrow leg from thigh to ankle. It's clean-lined and cool but not too tight.
Fitting Information
Fits true to size, take your normal size.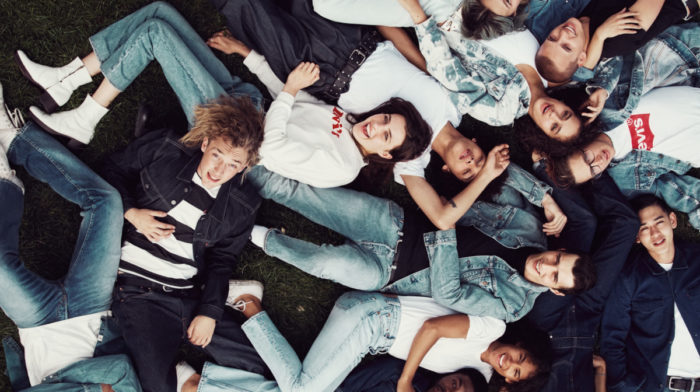 Unsure of which Levi's style is right for your body type? Or how to find the right size? Our Levi's Fit Guide for men and women reveals all you need to know to find your perfect pair of jeans.
Buster: Slim Tapered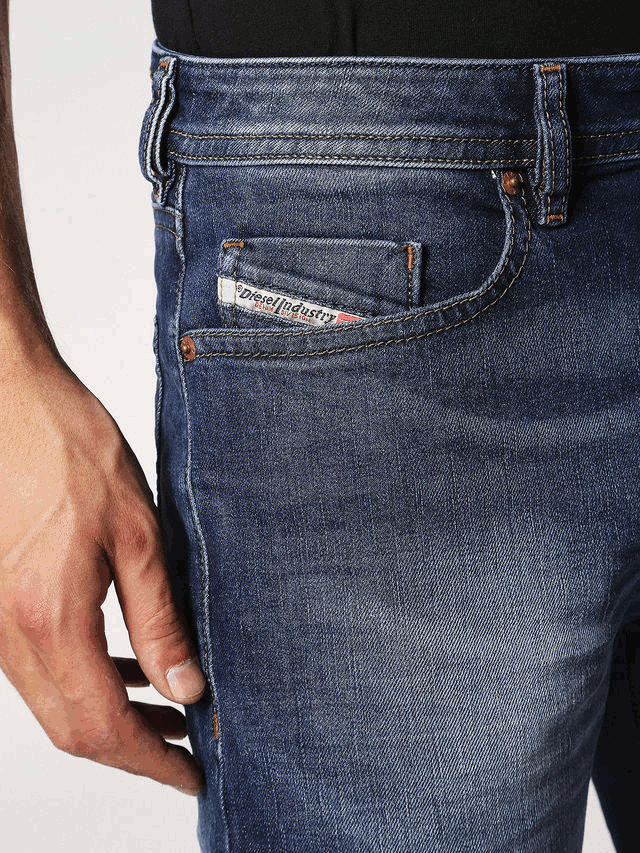 Smart and effortless, Buster is a modern Tapered fit and a versatile choice for most body shapes. The regular waist is comfortable and the leg slims towards the ankle to keep it modern.
Fitting Information
Fits true to size, take your normal size.
Larkee Beex Modern Tapered & Larkee Straight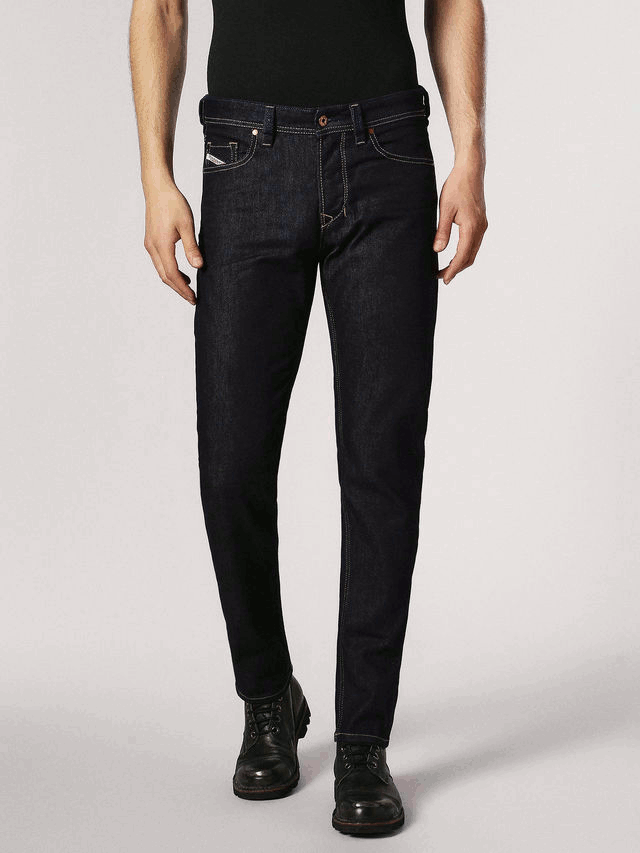 Make way for Larkee-Beex; a modern denim classic. This style was recently developed by Diesel to combine the spacious leg of its Regular fits with the clean, contemporary finish of Tapered styles. The narrower cuffs work with all your footwear but are still effortless. The jean is complete with Diesel's iconic eagle back pocket design for a timeless aesthetic.
Similarly, the Larkee straight leg is slightly more spascious in its style and less shape in the lower leg.
Fitting Information
Fits true to size, take your normal size.
Tepphar: Slim, Carrot Fit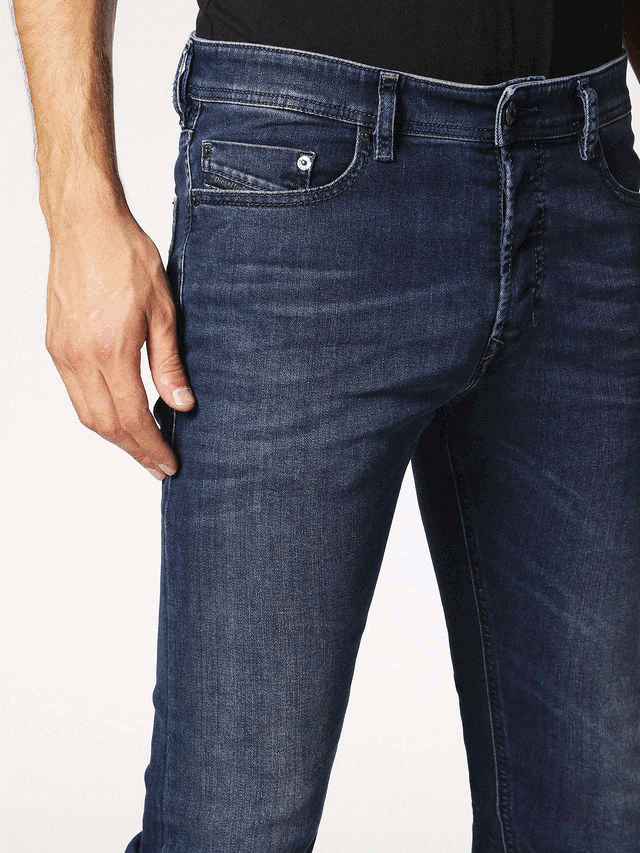 Skinny fit meets Carrot fit in Tepphar. This fit has a relaxed, regular waist that narrows to the ankle for a modern, clean-lined silhouette. It's the slimmest leg of Diesel's tapered carrot cuts but is still comfortable and effortless.
Fitting Information
Fits true to size, take your normal size.
What to wear with Diesel jeans?
Diesel jeans can be dressed up or down so whether you're planning to wear them in the day or in the evening, they're an investment purchase, serving you all year round.
For the daytime:
Accessorise:
For the evening: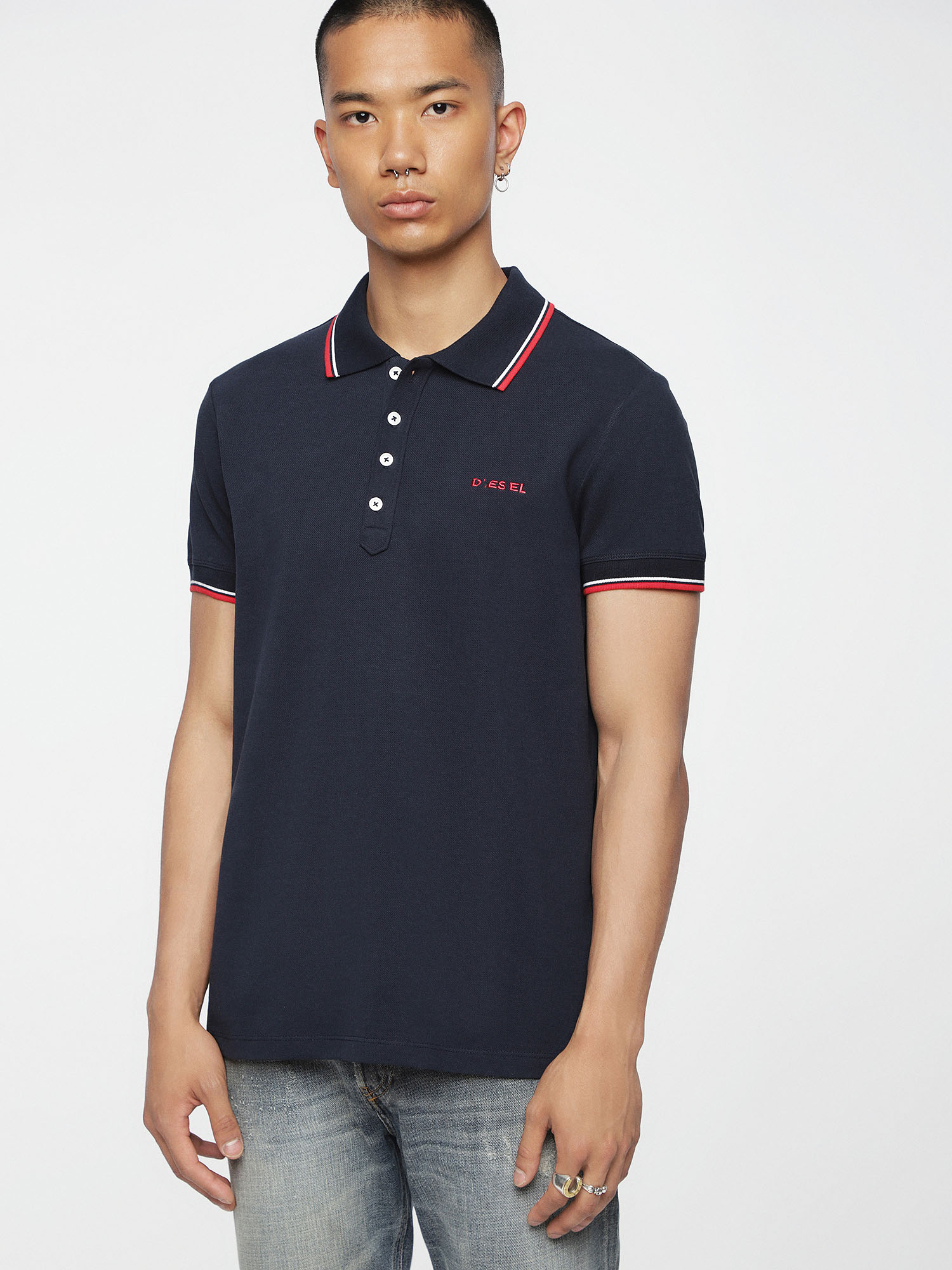 Who wears Diesel jeans?
Celebrities and influencer alike are great fans of Diesel jeans. Who has been spotted wearing them?
Zac Efron
Leonardo DiCaprio
Gerard Butler
Tom Hardy
Vin Diesel
Bradley Cooper
Just to name a few…