The past couple of years have seen a proliferation in the number of books detailing the power of habit. Habits, they say, are the result of our brains constantly looking for ways to save effort and energy. If we actively fight our lazy habits and replace them with new ones, we can unleash a life-changing potential that will allow us to live a more fulfilling lifestyle. Whether it be not snoozing your alarm three times every morning or developing a routine to exercise each evening after work, breaking your old habits potentially offers you the easiest route on the path to leading your best life.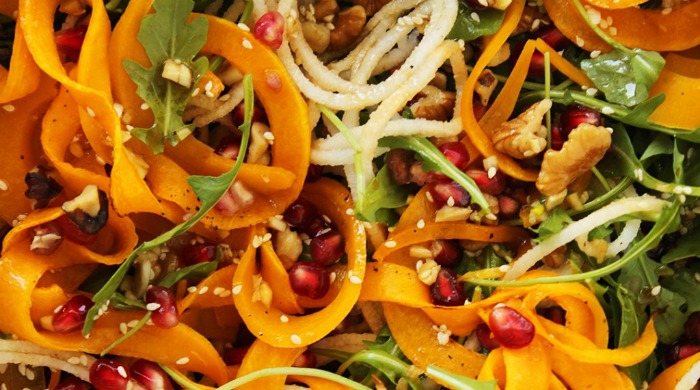 The theory of habit is one that also applies to the kitchen. In the midst of your weekly routine, it is easy for your weekly menu of meals to become dull, uninspiring and often unhealthy. We turn to quick, easy dishes that we have cooked for years without any attempt at spicing up our recipes or trying new dishes. To break this habit, there are three things we can change for more exciting meal choices: our ingredients, recipes, and our kitchen tools.
Investing in new kitchen utensils or appliances is a simple, effortless way to broaden your culinary horizons. This has never been truer than today, when the market is awash with new and innovative kitchen tools that open the door to many wonderful and occasionally weird foods you can enjoy at home. But which new kitchen gadgets should you try, and what types of food can you cook with them?
One of the biggest food stories of 2015, the humble spiralizer had us ditching spaghetti for the more diet-friendly options of courgetti and zucchini noodles. Food blogger and writer Ali from Inspiralized became so inspired by the spiralizer that she gave up work in 2013 to focus on her spiralizer-focused food blog. Ali's pear, pomegranate and roasted butternut squash salad with a maple sesame vinaigrette is delicious, fresh and will put you well on your way to getting your five-a-day: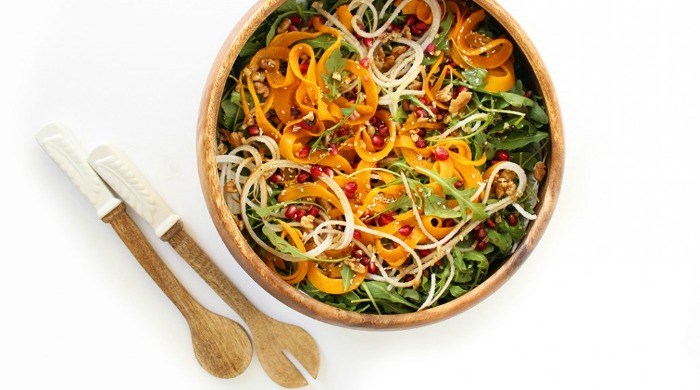 See Ali's full recipe, as well as a plethora of other spiralizer recipes, on Inspiralized.