Levi's is today synonymous with premium American denim, with a heritage stretching all the way back to the 1870s. At that time, workers were flocking to the West of America in search of fortune and the American dream. These tireless workers needed workwear that would endure, so Levi Strauss and Jacob Davis teamed up to combine quality denim with rivet reinforcements; creating the first pair of blue jeans: the Levi's® 501® Original.
Since then, the Levi's brand has established itself across the world as America's purveyor of premium denim. The 501® Original went on to give birth to a full range of denim styles with varying fits and finishes in an attempt to customise denim to its wearer.  Helping you find the perfect style and fit for you, our Levi's fit guide will walk you through measurements, styles and the top FAQs about the brand.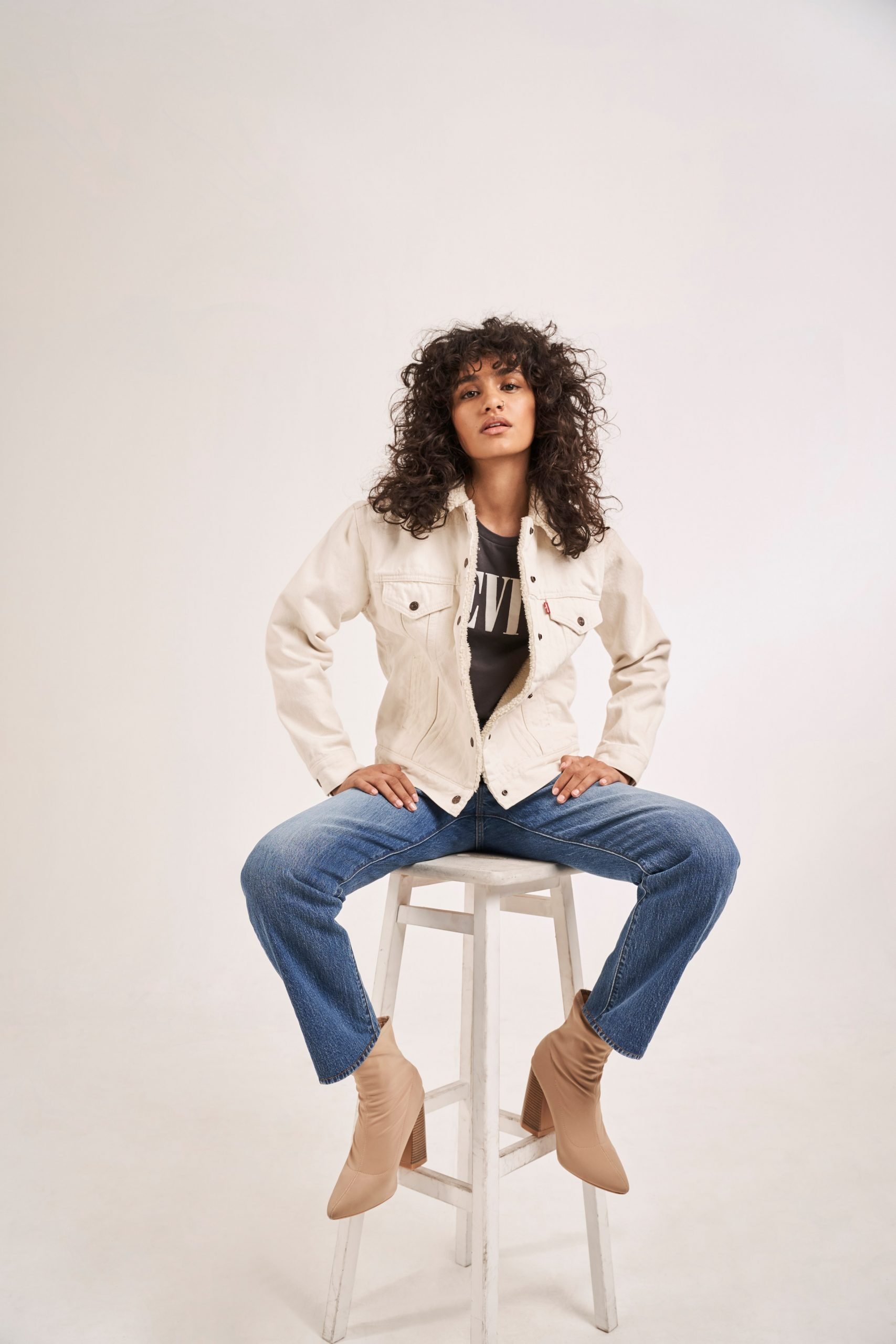 FAQs
#1 When did Levi's
s
tart?
Levi Strauss was born in Bavaria in 1829, going on to be the founder of Levi Strauss & Co in 1853. After moving to San Francisco, Levi's were the first company to manufacture blue denim, receiving a U.S Patent in 1873. Growing ever since, Levi's are still considered the be the original and the best denim brand around. 
#2 Are Levi's true to size?
Yes! Levi's fit perfectly true to size, especially as they use waist and length measurements rather than generalised sizing, making it even easier to get the perfect fit.  
#3 How to find the right size in Levi's jeans?
To find your perfect Levi's fit you should measure yourself. Making sure they'll fit right from waist to ankle, you want to measure your waist, hips and the length of your leg from crotch to ankle in inches. Once you have these measurements, you'll be able to work out your perfect size, trusting your new jeans will fit like a glove. 
#4 Do Levi
's
 jeans stretch?
The amount your Levi's jeans stretch depends on the style, but overall, Levi's jeans have very little elastane in, being made using traditional weaving techniques and high–quality cotton. While the skinny jeans styles do have elastane so have a bit of stretch, the straight leg styles can have as little as 1% elastane.  
However, the cotton will soften with wear, so they will be looser on day 3 than they were fresh out of the washing machine. But their high–quality material means they'll snap back to shape with every wash, so you want to make sure they're comfortable from day one. 
#5 What do the Levi's numbers mean?
Using their signature three digital numbering system, Levi's guides us in choosing the perfect style for your body shape and aesthetic. For men, each number in the Levi's collection signifies the overall sit, including the rise of the waist, the cut of the leg opening, and the fit of the seat. For women, each style number indicates the fit through the waist, hips and thighs, with many leg shapes and cuts to choose from. Once you have your perfect fit, you will be able to focus completely on the aesthetics of your denim safe in the knowledge that you will get a perfect fit each time. With that said, allow us to guide you through Levi's denim styles with our Levi's fit guide for men and women.
Levi's Fit Guide For Men And Women
Men's Levi's Fit Guide & Styles
501®
The iconic straight fit with the signature button fly since 1873, the Levi's 501® Original is the quintessentially classic Levi's jean. The original button fly design has remained virtually unchanged since their origins almost 150 years ago, while a new CT version evolves the iconic design with a customised tapered leg.
501® Original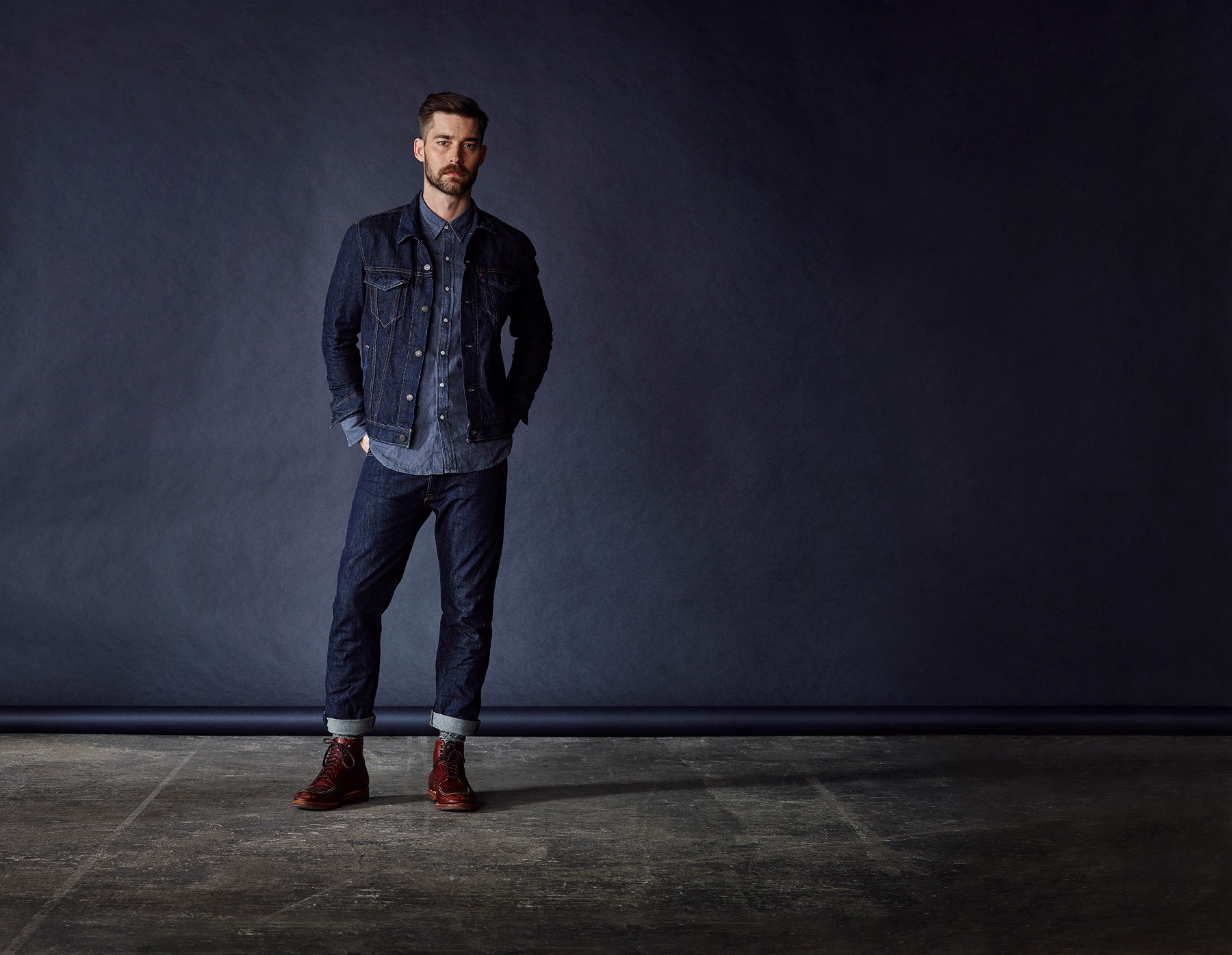 Sits at waist
Button fly
Regular fit through thigh
Straight leg
16″ leg opening