Known as the labourer's uniform for over a century, the Carhartt ethos is to produce quality and affordable workwear that lasts.  With the undeniable relationship between the brand and the music, art, skate or fashion world, they launched Carhartt Work In Progress, WIP for short. 
A division that combines a refined, street style aesthetic with the workwear authenticity of the original brand. Here is everything you need to know Carhartt Work In Progress…
About the Carhartt brand
1889 – Hamilton Carhartt founded Carhartt, the original Detroit clothier that made affordable workwear for railroad workers. "Honest value for an honest dollar"
1910 – The operation had expanded into several states (South Carolina, Georgia, Texas, and California) and three different countries (France, Canada, and the UK). 
1980's – Hip-hop adopted the workwear style and it became a pop-culture icon. 
1989 – The brand arrived in Europe via Swiss designer Edwin Faeh. 'Work In Progress' was launched as an initial licensing deal to create a more streetwear aesthetic for the European customer. The designs were more fashion-led with slimmer fits and more premium price tags. 
1996 – Edwin had acquired exclusive rights, reducing the proportions of traditional staples and producing their own designs.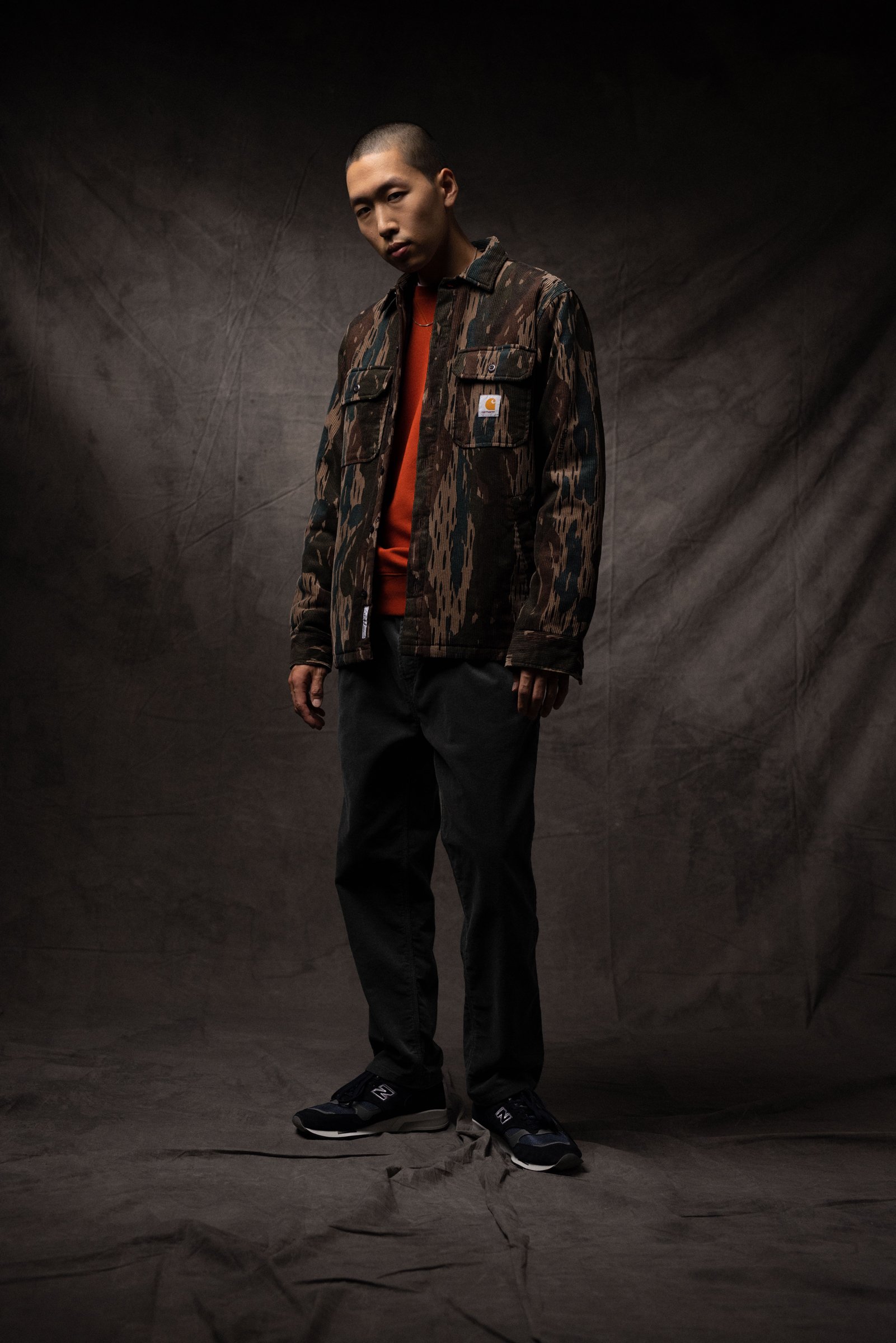 Carhartt WIP explained?
Carhartt WIP is a modernized aesthetic with the quality and authenticity of the original Carhartt brand. Aimed at a style-oriented consumer it has modern silhouettes with less focus on heavy materials. 
Carhartt WIP has a more progressive outlook for contemporary men's fashion while still remaining authentic to the original American heritage. The brand has deep connections with numerous creative industries and an extensive list of collaborations from independent artists and retailers, to niche brands and high fashion designers. BAPE, Patta and A.P.C are some of their most well known.