Making your uni room your own can make all the difference, it makes you feel at home away from home. Creating a nice space for yourself will not only make you feel more comfortable but will ease your parent's nerves knowing you have a room that feels your own.
Here's our super easy, quick quiz to see what uni room style you are, making it easy to pick out the pieces you want, to bring your style together.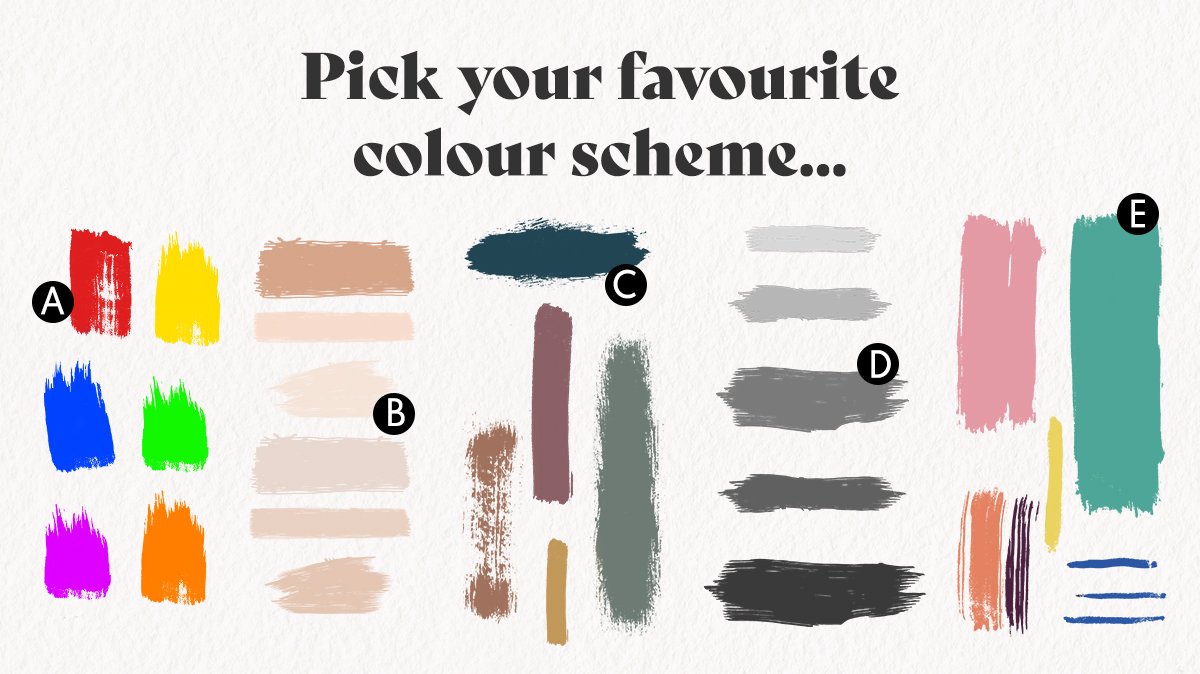 Picking a colour scheme always sets off what style you are going to adopt for your space. Often influenced by mood and personal style, colour is always a good way to make your uni room your own.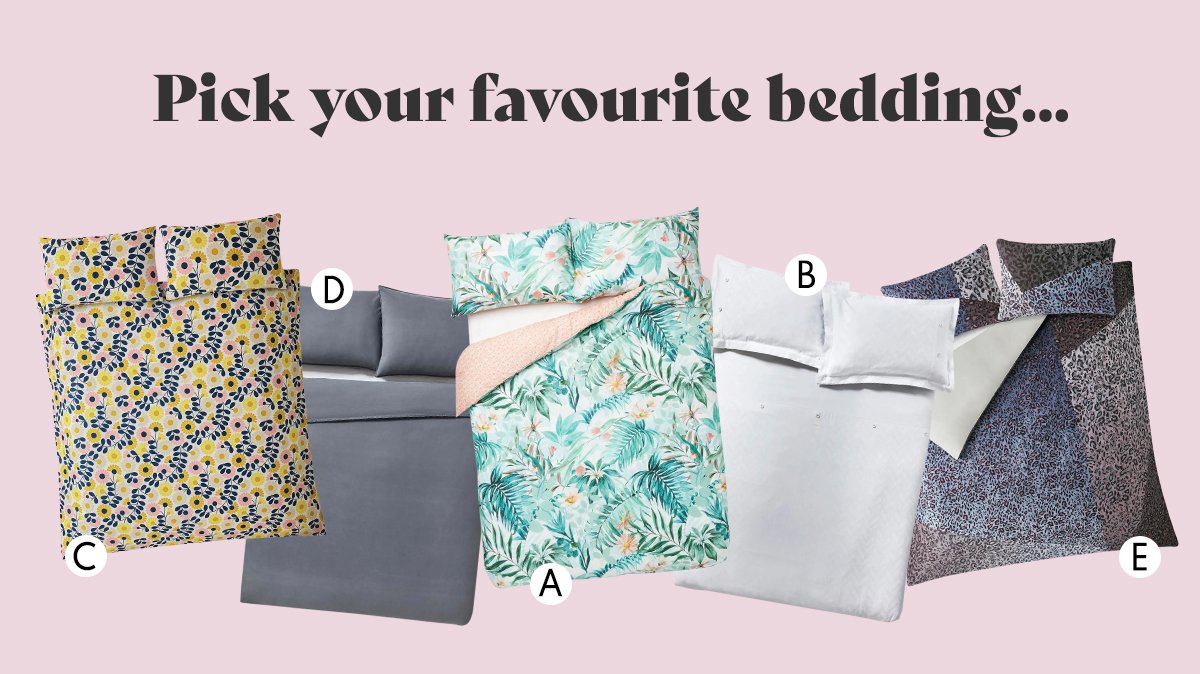 One of the most important parts of your uni room… picking your bedding. Key tip: when buying uni room bedding opting for patterned sheets or coloured duvet sets helps bring colour to your uni room and also helps hide any drink spillages, fake tan accidents and other wear and tear.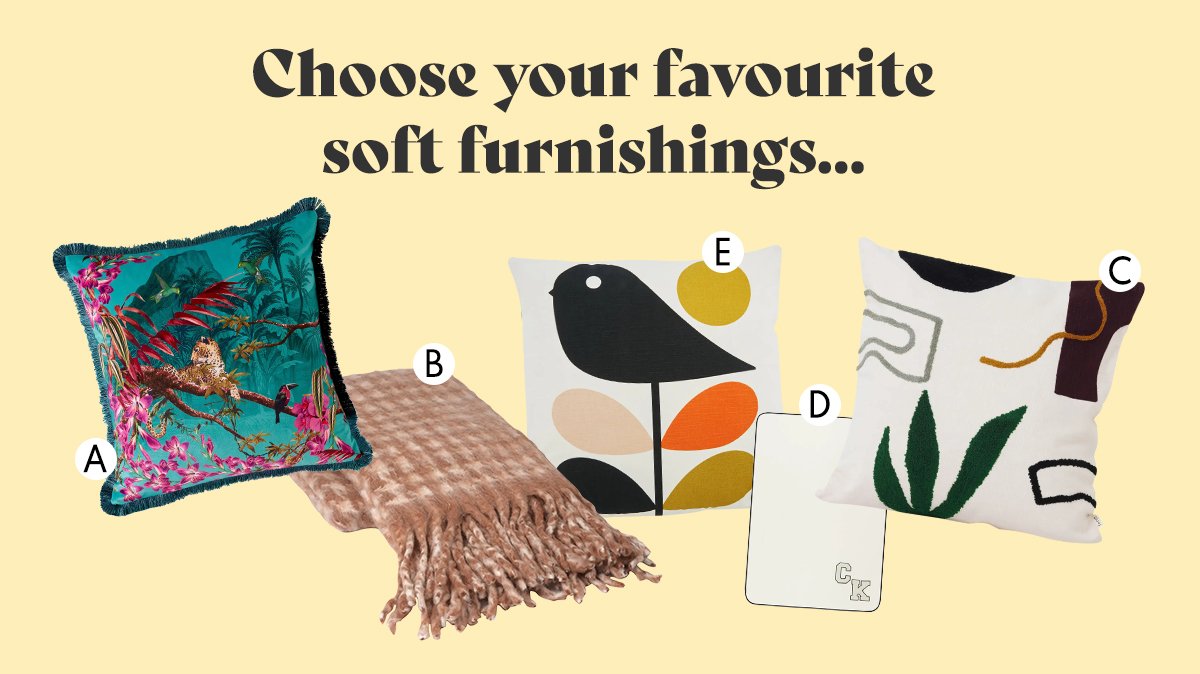 Soft furnishing such as rugs, pillows and throws are an easy way to make your uni room stylish and homely. They also come in handy when you have any friends staying over or it gets cold in your uni room.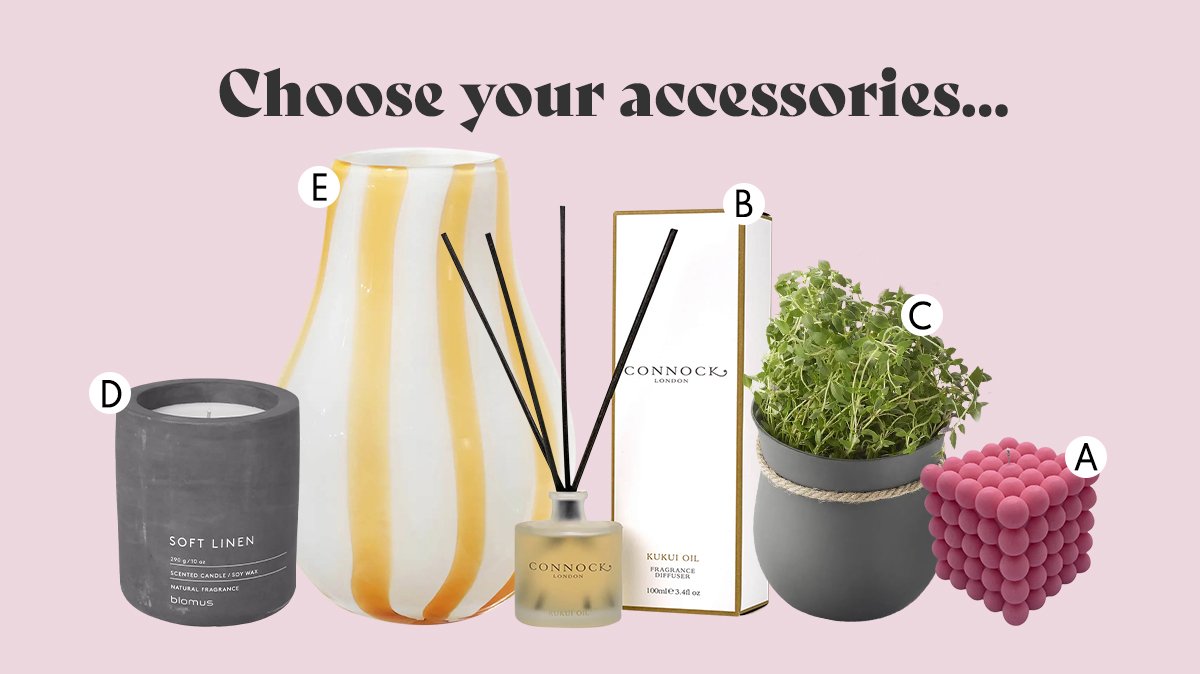 Candles, diffusers, plants and other accessories help bring colour and personal touch to your uni room. They don't have to cost much but they can make sure a difference to your space.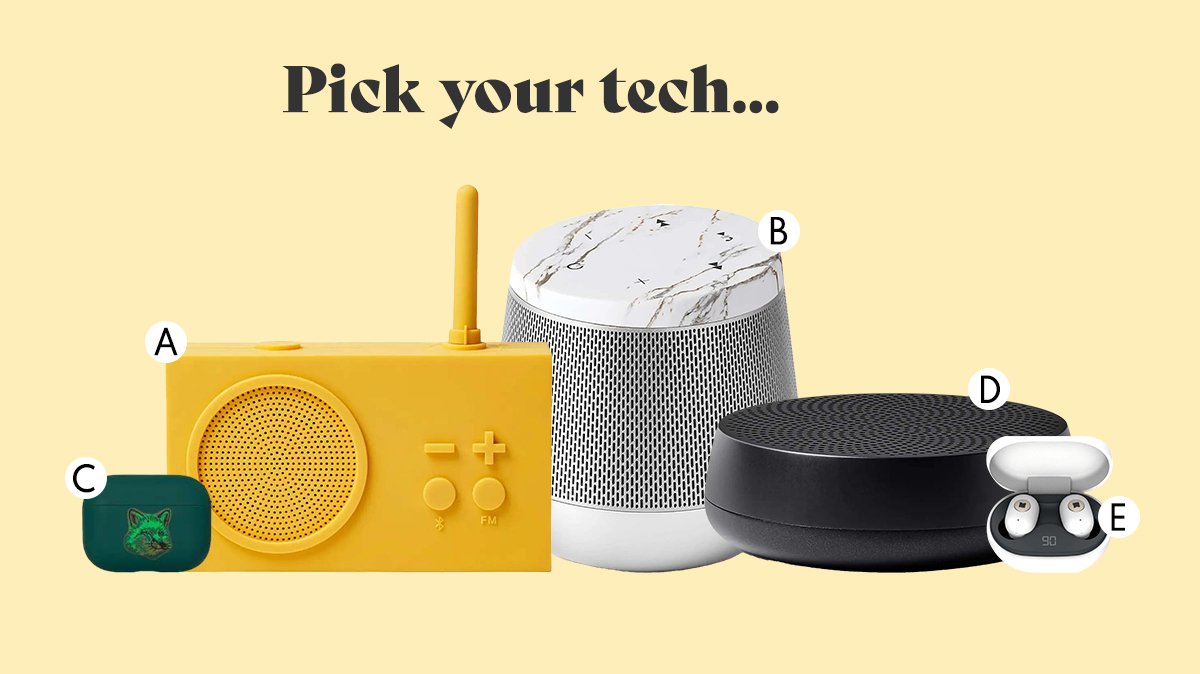 As a student, your tech is your lifeline. Whether you are needing some headphones for walking to lectures or playing music for your flat party these are essential.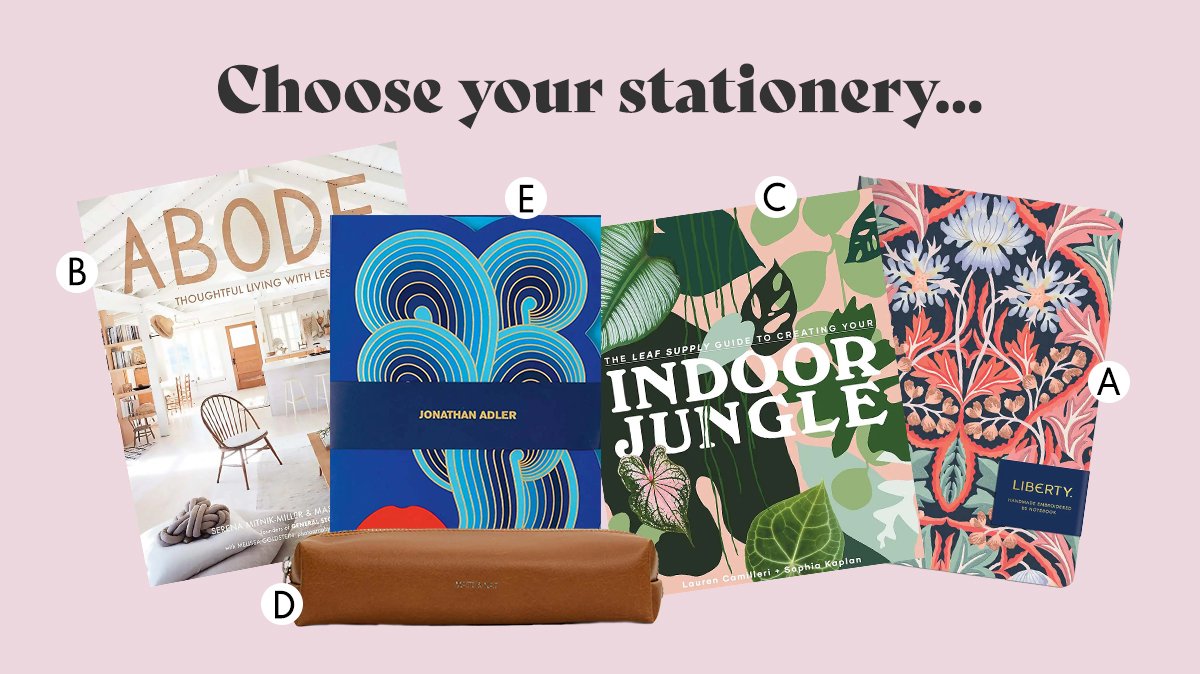 Lastly picking your stationary, as a student you will need a trusty pencil case and diary but it doesn't have to be boring. You can pick from a large selection of well-being books, coffee table books, diaries and pencil cases to match your style and uni room.
Depending on which letter you picked the most, find out what uni room style you are:
#1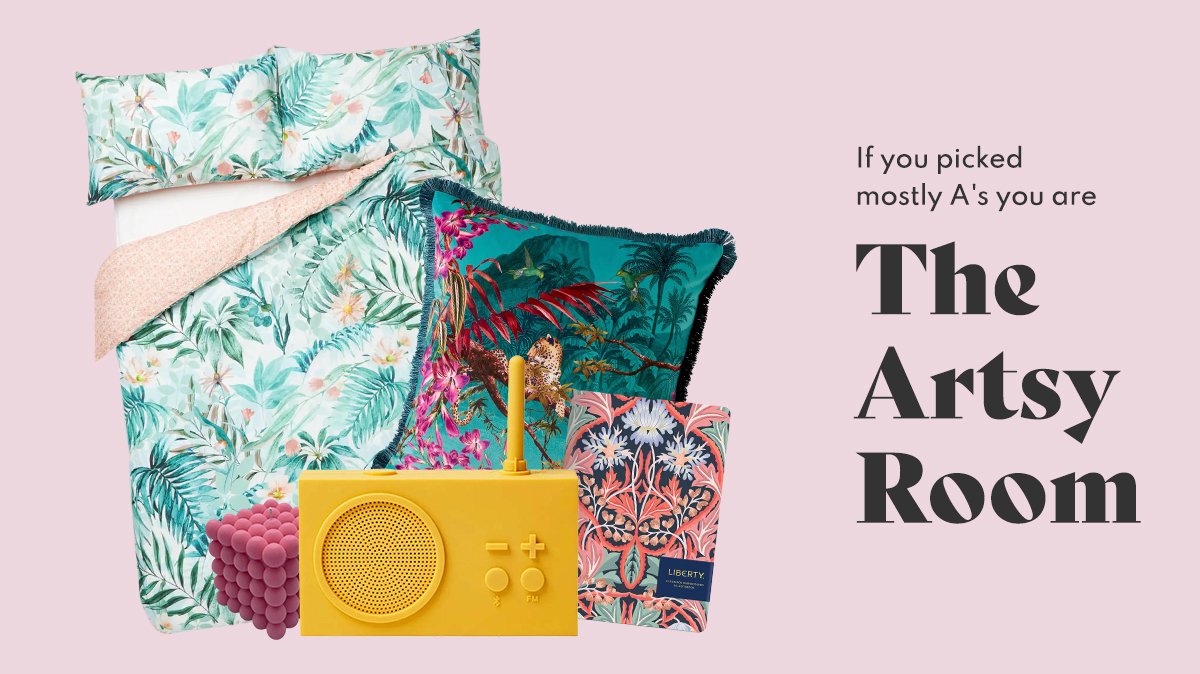 You are aware of trends but you love to take your own twist. You like shopping from independent brands and finding unique labels. You like to accessorise your outfit and aren't afraid of wearing colour.