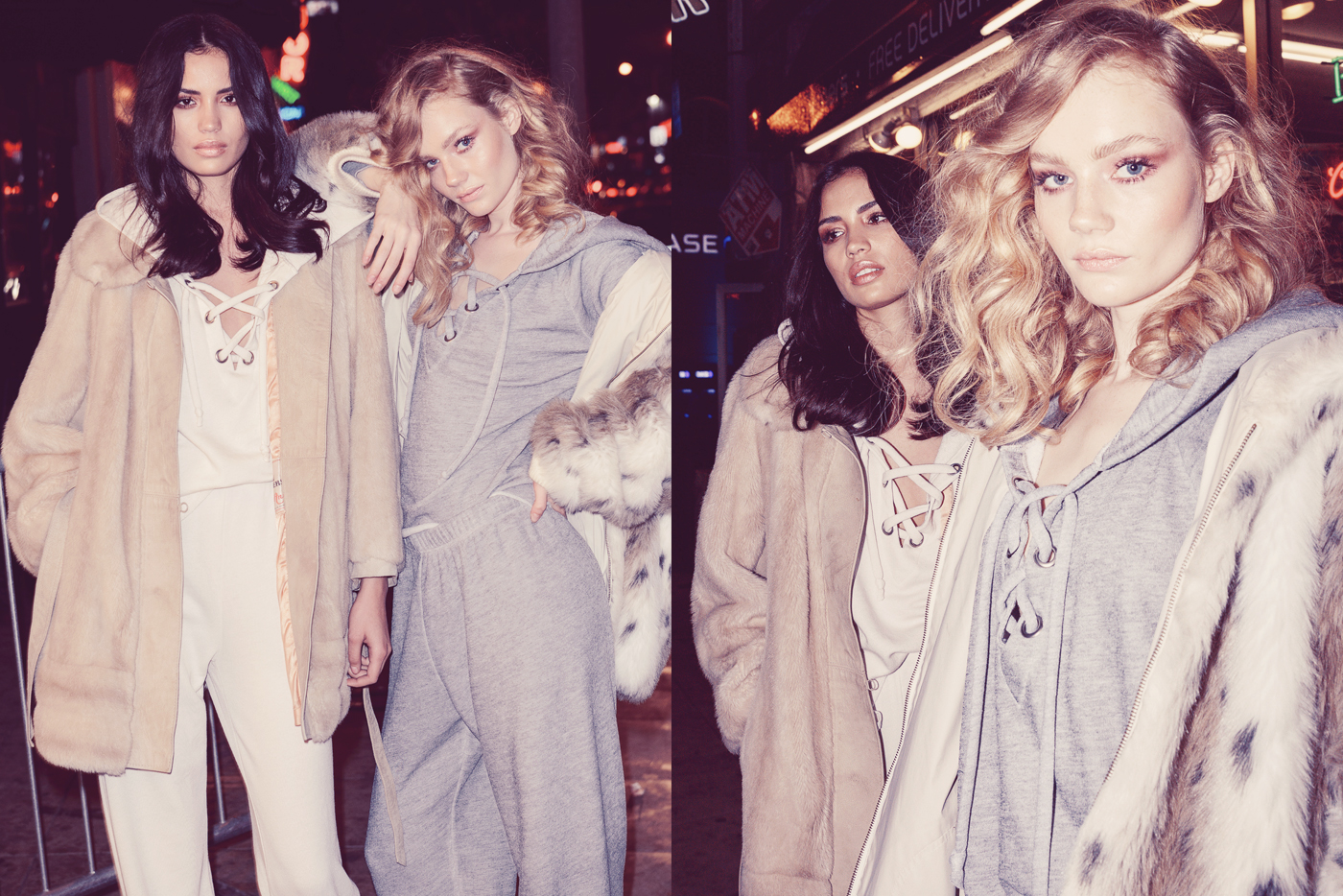 Wildfox's Spring 2017 collection is here, and it might just be the Californian brand's most sun-ready yet. Swapping its home on the West Coast to draw inspiration from the sun-drenched beaches of Miami, Wildfox's latest collection showcases the brand's edgy, playful pizzazz and vintage '70s and '80s vibe within pieces that are designed for embracing the summer sun.
The Hut sat down with Wildfox Creative Designer Andi Sharp to discuss the season's collection, its influences, muses and the key pieces for every woman's wardrobe.
Question:

What is the inspiration of this new collection?

Answer:

The inspiration four our SS17 collection was the quest for eternal sunshine through an '80s Miami-vibed lens.

Question:

Who are your ideal muses for this collection?

Answer:

I pictured Chloe Sevigny and Sofia Coppola vacationing together in Miami.  I could see them being jaded about Miami at first, so our January edit starts off a bit not-in-the-mood.  By our February Edit Chloe & Sophie have had a few Mai Thais and are starting to loosen up.  And within the March Edit they are fully Sun Kissed…Yachting, skinny dipping and completely in a Miami state of mind.

Question:

What made you identify with and/or choose this concept?

Answer:

There is the escapism part of this story, which is a forever part of my mind and I loved the idea that a particular place and new experiences can change a person.

Also, there is the vibe of Miami that is so compelling and unique… It's dark with all its history & skeletons and on the flip side it's so visually beautiful.

Question:

If you could sum up the Spring '17 collection in a few words, or a song, or destination what would it be?

Answer:

"Don't Change" by INXS.

Question:

Three adjectives that best describe Spring '17?

Answer:

Arty, extravagant and escapism.

Question:

Are there any new fabrics, colours, processes, and finishes that are new for Spring '17?

Answer:

We did a lot of colour blocking this season – so it feels very '80s yet fresh at the same time.

Lots of coordinating suits for spring – Short & football tee sets to modern sweat suits.

We developed the softest cotton sweaters that are both lightweight and super chunky at the same time.

Question:

Can you tell us about the concept of the Ready-to Wear collection being designed by key Influencers?

Answer:

Our influencers / muses are always in our minds as we design – making sure that what we develop, they would look amazing in.  It made perfect sense to have our influencers co-design a new category for the brand so we could understand, on a ground level, what they wanted from Wildfox Ready-to-wear.

When we gave them our inspiration for the season, it was fascinating to see what they pulled from their own wardrobes as references.

It was also such a cool process trying to align that many different creative voices into one cohesive collection.

Question:

What are you excited for customers to take away from this collaboration?

Answer:

Spring 17 RTW was a sort of "for the people, by the people" collection.  We loved that our customers, who are also our muses/Influencers helped us shape the ready to wear voice, which we think makes this collection feel very fresh for Wildfox.

Question:

What is your personal favourite piece in this collection?

Answer:

I have so so many!  Two of my favs are the Yacht Stripe sweater. It's cozy yet sort of proper at the same time and so easy to dress up or down.

Also, the Nikia Jumpsuit – I would live in this.  It has a tailored, cropped fit which makes it feel very current & modern, though with its' open back it feels so sexy at the same time.

Question:

What are three staple accessories you'd style this collection with?

Answer:

Flat pointy loafers – vintage or current.
High waisted shorts or trousers.
Fabric headbands.