Christmas is a time to eat, drink and be merry. Whether you're partial to a tipple or not, making a Christmas cocktail menu is an easy way to add some festive spirit into the cold nights. Perfect for sipping as you put the decorations on the tree, or for turning into a little recipe book to go along with a present, the mixologist in your life will love the idea. So why not propose a toast with one of our Christmas cocktails and mocktails? Here are some of our favourites.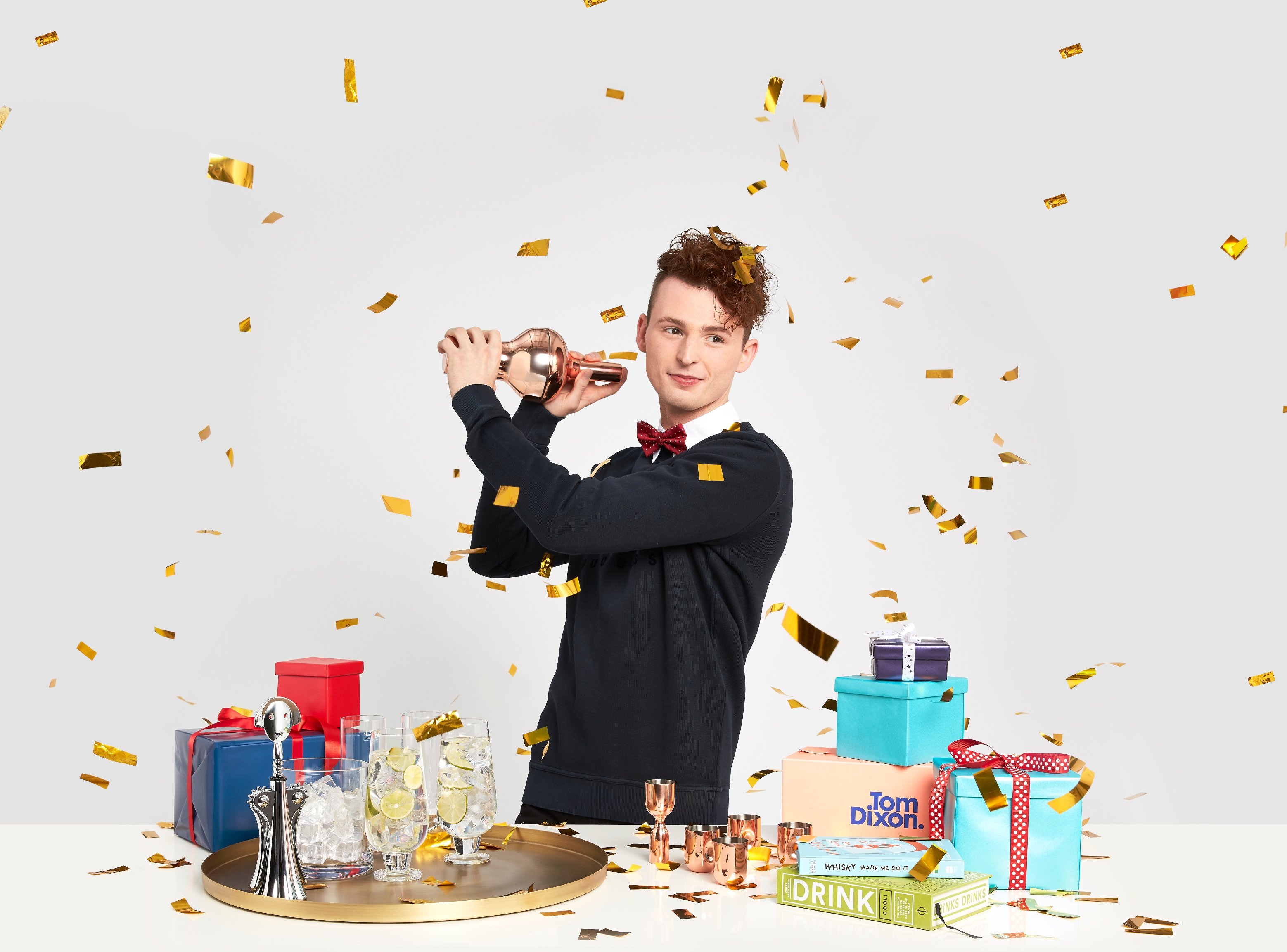 #1 Ginger Martini
A sophisticated, warming drink to sip by the fire, this Christmas cocktail is definitely one for the grown-ups.
What you'll need-
45ml vodka
15ml ginger liqueur
7.5ml Bianco Vermouth
7.5ml extra dry Vermouth
3 drops of ginger bitters
To make the bitters-
Finely chop fresh ginger and submerge in high percentage alcohol. For this recipe, use vodka, but the process can be done with any spirit to match any drink.

Store in an air-tight sterilised container and let it sit for a couple of days to a week to make the flavour really concentrated.

Strain out the ginger and transfer your bitters into a new jar. 
For extra Christmassy flavour, you can add spices such as cinnamon or cloves, or orange peel into your bitters when you're infusing. 
To make the martini-
Mix together all the ingredients with ice and gently stir. 

Strain into a martini glass, and you're good to go. 

To sweeten, stir with the candied ginger to let the sugar dissolve.