When shopping for denim online, it is often the case that we have the perfect fit in mind but struggle to match that image up with the one of the many jargonised fits we meet on the product page. Whether you prefer skinny, loose, traditional straight or tapered fits in your jeans, you can rest assured that Edwin has got you covered. A pioneering denim specialist since 1947, Edwin is responsible not only for bringing denim to Japan, but also for developing the world's heaviest ringspun selvedge denim, being the first to offer a washed look denim, and the inventor of 'stone washing'—now one of the most popular styles of denim. Edwin is today one of the few remaining authentic denim manufacturers, and the craftsmanship and quality of its fabrics and cuts marks it out as an industry leader in premium denim. If you are looking for a beautifully crafted, robust, perfectly fitting pair of jeans, Edwin is your go-to brand.
The Nashville: Straight Leg, High Rise, Button Fly
A classic from the Edwin archive unchanged for over 20 years, the Nashville is a timeless straight leg with a high rise. This pair of jeans was once an integral member of Edwin's iconic Japanese collection, and was revitalised by the European team when it was discontinued 10 years ago.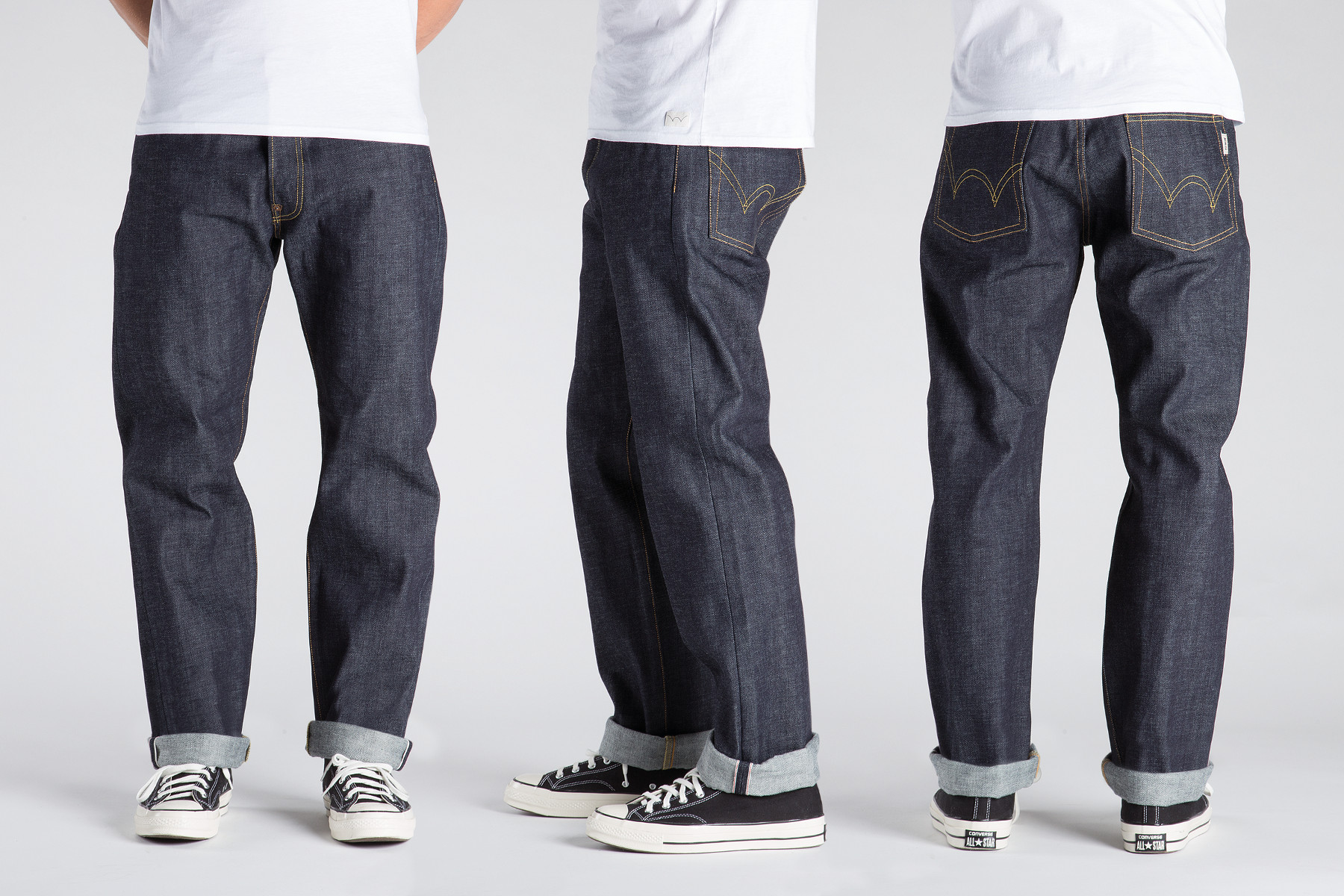 The ED-45: Loose Tapered, Mid Rise, Button Fly
An exclusive new fit to the Edwin collection, the ED-45 is a loose fitting jean with a tapered leg and flattering mid-rise through the waist. Crafted from exclusive unwashed rainbow denim, the ED-45 is finished with a classic button fly.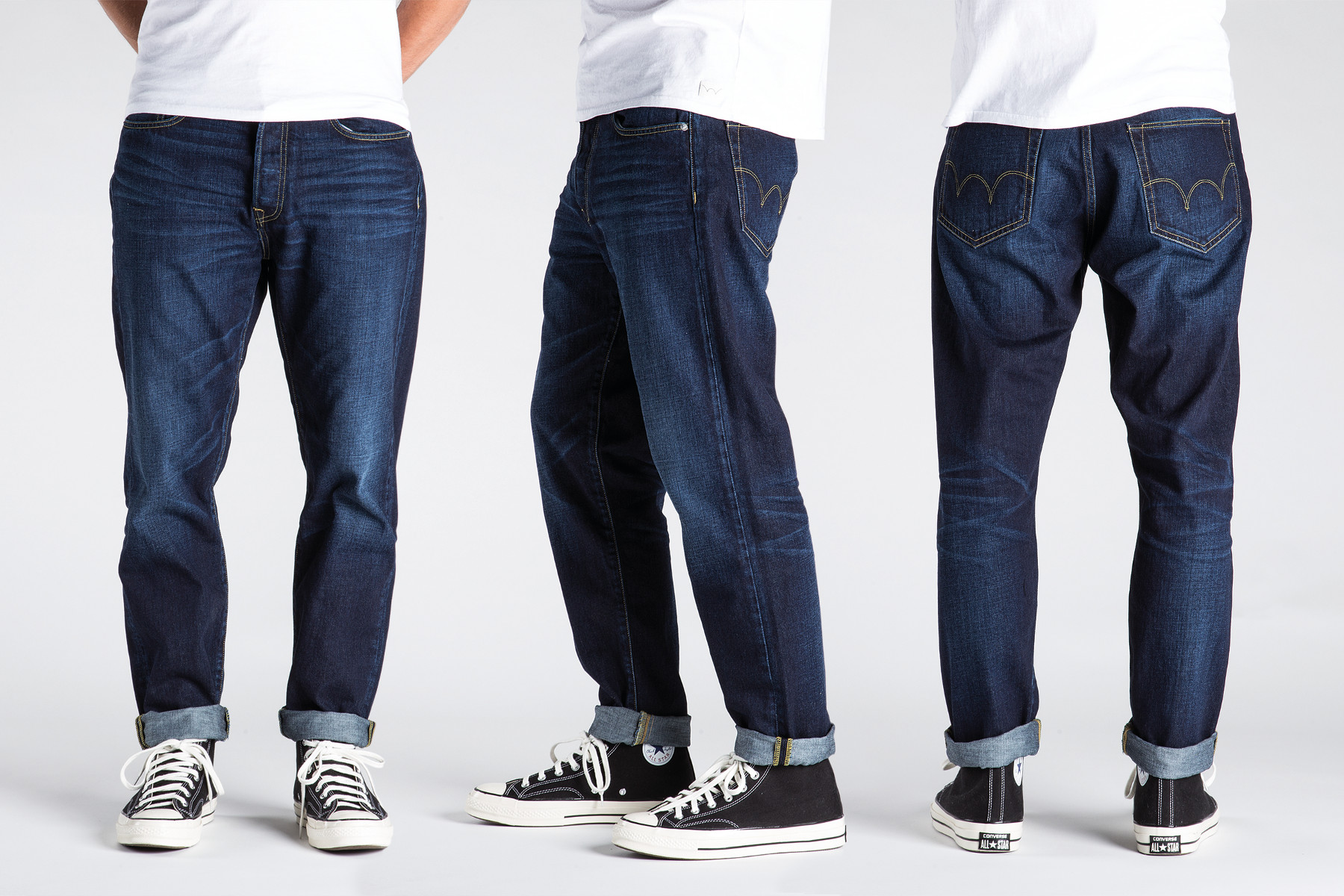 The ED-47: Regular Straight, Mid Rise, Button Fly
The ED-47 is a regular fitting pair of jeans with a mid-rise and straight leg—your staple, everyday pair of jeans.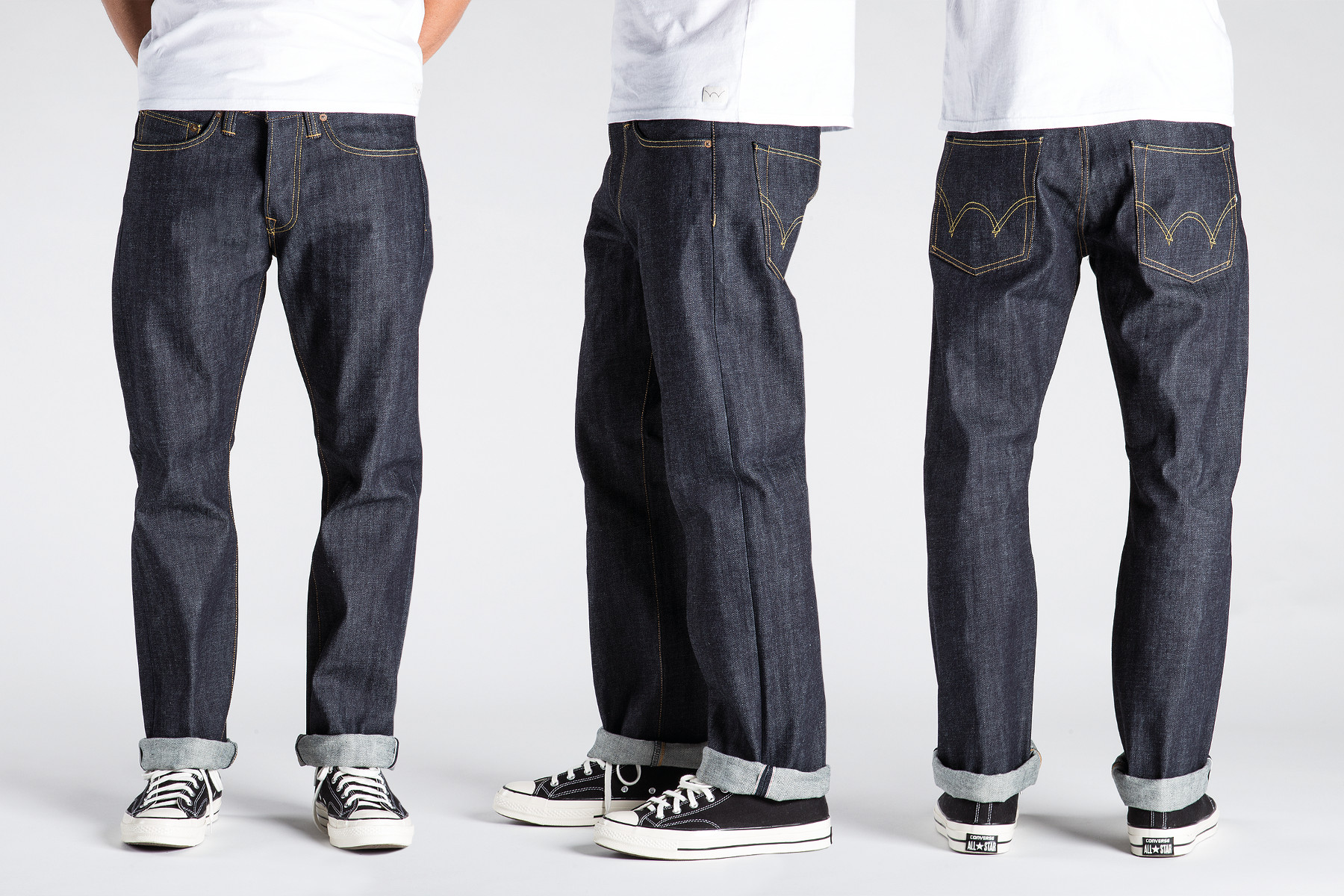 The ED-55: Regular Tapered, Mid Rise, Button Fly
Edwin's best-selling style, the ED-55 is cut with a relaxed tapered fit and mid-rise. Thanks to its versatility to suit many different body shapes and be worn with formal of casual attire, the ED-55 are a safe bet for most men.