The nineties were a great time – but not so much for fashion. Whilst the toys, music and pop culture of the decade have remained iconic, nineties style has become a bit of a fashion faux-pas that we'd rather not remember…
However, without anyone really noticing, the nineties are back – and in a big way; trends that had slipped off the style radar circa the millennium have crept back onto the catwalks, and can be spotted on the high street. We take a nostalgic look back at some of the style crimes of the nineties – and how they can be rocked today.
Birkenstock Sandals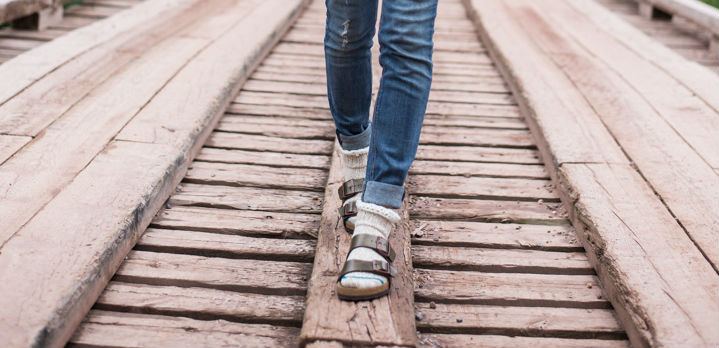 Image: The Mom Edit
Sliders and socks had a brief moment in the sun way back when, with tourists and beach-visiting pensioners sporting Birkenstocks and thick, woollen socks for a stylish day out. Traditionally thought of as heavy-duty slide sandals in earthy tones, Birkenstocks have had a twenty-first century makeover – with sweet-as-candy colours, uber-Instagrammable metallics and updates to the core range, the new collection of Birkenstocks are our summer footwear staples. Just not with socks…
Naff to Now | Get the Look
Dungarees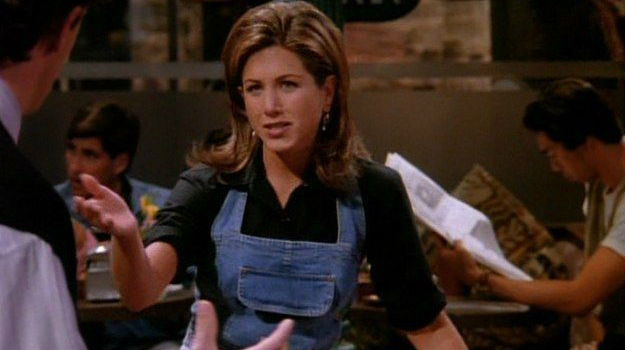 Image: Style Cracker
Friends favourite Rachel Green loved her denim dungarees, sporting them more often than not in the first few series of the hit TV show. Overalls and pinafores are making a huge comeback this season – wear a Breton stripe vest underneath for festival chic, or a crisp white blouse for a modern spin on workwear.
Naff to Now | Get the Look
Crop Tops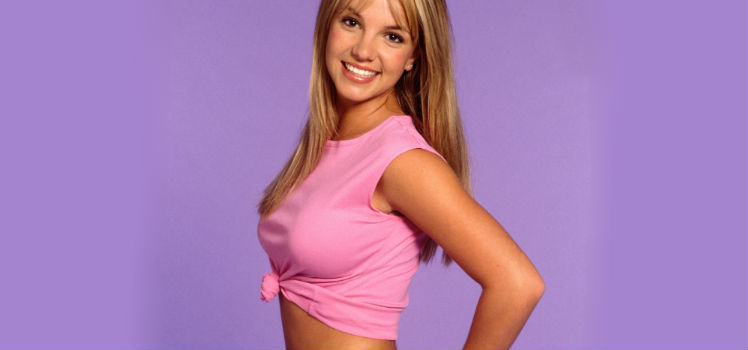 Image: Britney Spears
The crop-top died a death in the early noughties – once a celebrity favourite, it was suddenly considered a pretty passé statement to bare one's midriff. This summer, however, crop-tops are most certainly back – style with a high waisted pencil skirt, rather than Britney's staple low-slung jeans, to expose just a hint of skin.
Naff to Now | Get the Look
Boyfriend Jeans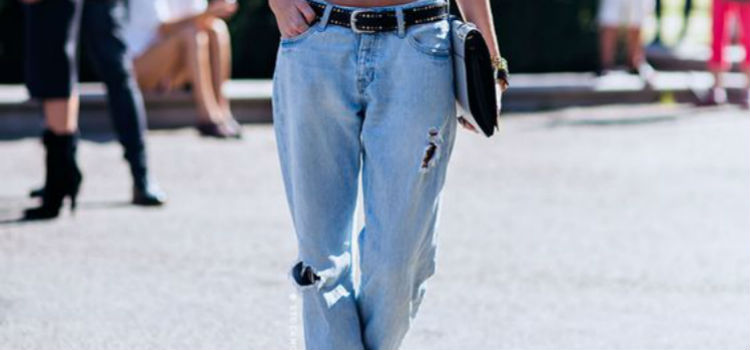 Image: Art Symphony
Jeans got a revolutionary makeover a few years back: becoming skinnier, tighter and more fitted than ever before. However, it's time to breathe a sigh of relief – or, depending on how skinny your jeans were, just breathe – because boyfriend jeans, to quote the Backstreet Boys, are back. Alright?
Naff to Now | Get the Look
Tie-Dye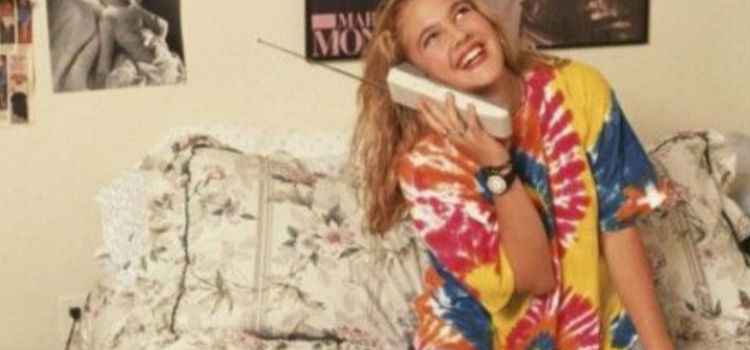 Image: They Roared Vintage
Brain-achingly bright, rainbow tie-dye t-shirts were the epitome of edgy; bonus points if you'd made your tee yourself, using rubber bands from Mum's sewing box and ruining the kitchen sink in the process. Whilst the colour palette for moden tie-dye is maybe not so vibrant, multi-coloured clothing is an absolute must for festival season – play with muted swirls for a grown-up version of an old classic.
Naff to Now | Get the Look
Double Denim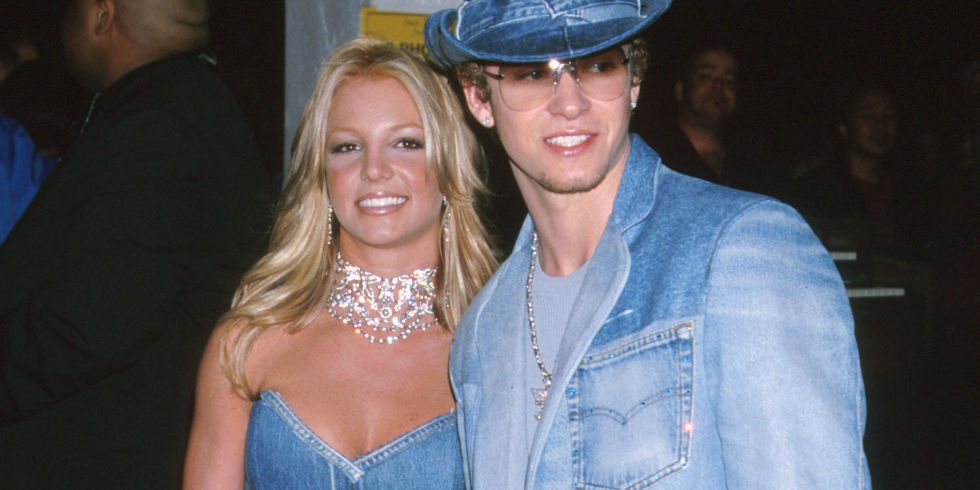 Image: Hollywood Take
Possibly the best moment in celebrity history was the red carpet double-denim disaster of Britney and Justin: the prime example for how not to style the fabric head-to-toe. Whilst they gave denim on denim a pretty bad rap, it's resolutely still on trend –just make sure to clash your colours (think white jeans, blue shirt) and leave your tinted sunglasses at home…
Naff to Now | Get the Look
Tartan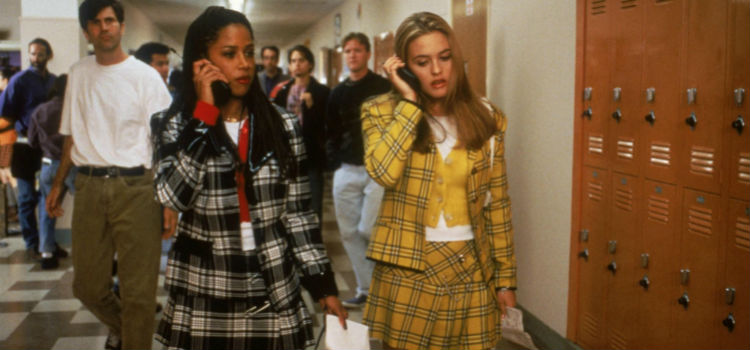 Image: MovPins
Cher Horowitz from the 1995 smash hit Clueless was the ultimate ambassador for tartan – her yellow jacket and kilt ensemble is one of the most iconic outfits in movie history. Tartan treads a fine line between school uniform and haute couture, so pick your print carefully – opt for bolder, wider checks if you choose dresses, or softer colours in sweaters and shirts.
Naff to Now | Get the Look