If you're anything like us, you're probably already planning what to buy your loved ones this Christmas. Admittedly, it can be decidedly difficult thinking of gifts that will be guaranteed crowd-pleasers, especially when it comes to beauty and grooming – but luckily, The Hut and Magnitone are here to help.

Perfect for those who love to pamper, Magnitone BareFaced Vibra-Sonic Daily Cleansing Brushes are a must this Christmas. The skincare brush loved by celebrities, bloggers and you at home, Magnitone brushes are adored the world over – and with good reason. Whilst we can't decide whether we love the Champagne Gold or Rose Quartz body better, both brushes are equally as superb for deep cleansing of the skin: in fact, it's been proven that using a Magnitone is 6x more effective than washing by hand.
As well as leaving skin soft and smooth – and looking beautiful when nestled on the bathroom shelf! – the Magnitone BareFaced Viba-Sonic Daily Cleansing Brush allows moisturisers and skincare to absorb better, too – perfect for the drying, bitter months of winter, where skin can take a beating from wind and rain. Simply using this device for one minute a day has the ability to transform your skin from dull, to sparkling; dry, to soft and supple. This truly is the beauty tool that ticks all the boxes…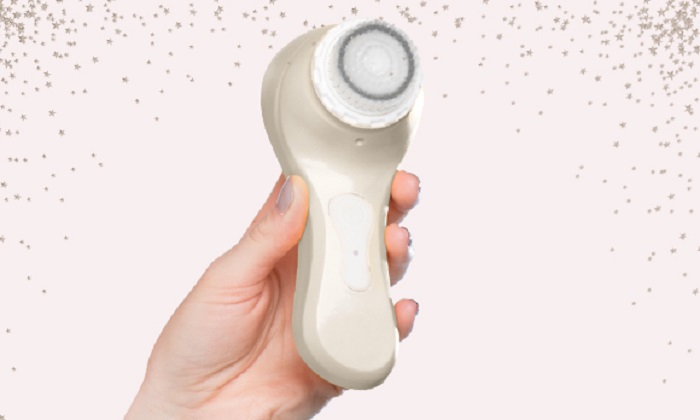 Treat someone special – or yourself! – with £20 off selected Magnitone brushes for a limited time; click here for details.