With the mercury rising and summer holidays approaching, Sunnylife Australia couldn't have planned its arrival here at The Hut much better. Celebrated as one of the world's leading lifestyle brands, Sunnylife is known for its whimsical collection of kitsch inflatable floats, drink holders, neon lights and summer accessories.
For Summer 2017, the brand has unveiled its new campaign, Chasing Summer, urging you to join the brand on the world's best beaches to chase the sun, lose track of time and drink sangria at sunset: "From lazy days poolside to parties on the beach, fun in the great outdoors to fiestas in the backyard – this is the season that memories are made of". Now that sounds like something to get on board with…
Conceived on the beaches of Sydney in 2003, Sunnylife was established with one simple goal in mind: to share the Australian al fresco lifestyle with the rest of the world. The brand soon became the world's leading summer lifestyle brand, developing a vast collection of poolside essentials ranging from its iconic floats to neon lights, candles, drinks stirrers and cocktail kits.
The Spring/Summer 2017 collection showcases the brand at its very best, with its fun, playful creations taken to the next level via fashion-referenced bold graphics, show-stopping prints and trend-setting packaging. Wherever your adventures take you this year, Sunnylife has the beach-ready accessories to enhance your summer experience.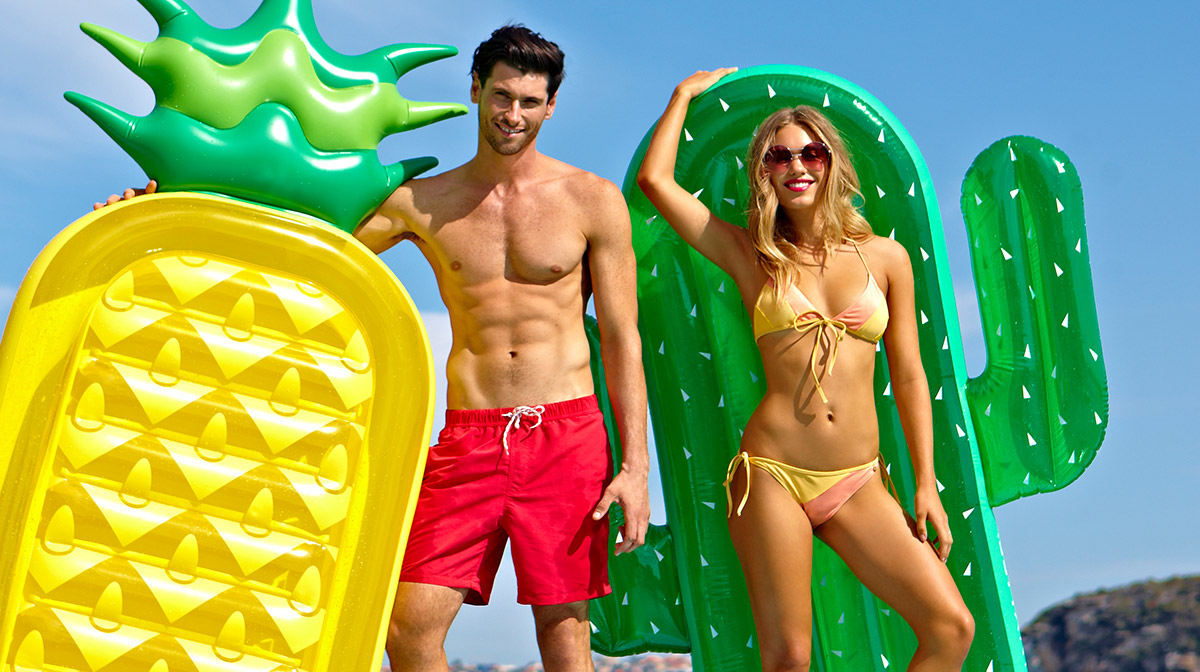 Whether you're inspired by Jeff Koons or Taylor Swift, it is safe to say that kitsch water floats are set to be the biggest trend of summer 2017. It's been two years since Taylor Swift was photographed celebrating the Fourth of July lounging on a fleet of floats alongside friends Kendall Jenner, Gigi Hadid & then-boyfriend Calvin Harris, and the kitsch floats trend is blowing up in an even bigger way this summer. From celebrities including Rihanna, Alexa Chung and Bella Hadid to all your favourite bloggers, Sunnylife is set to dominate your Instagram feed for the next three months.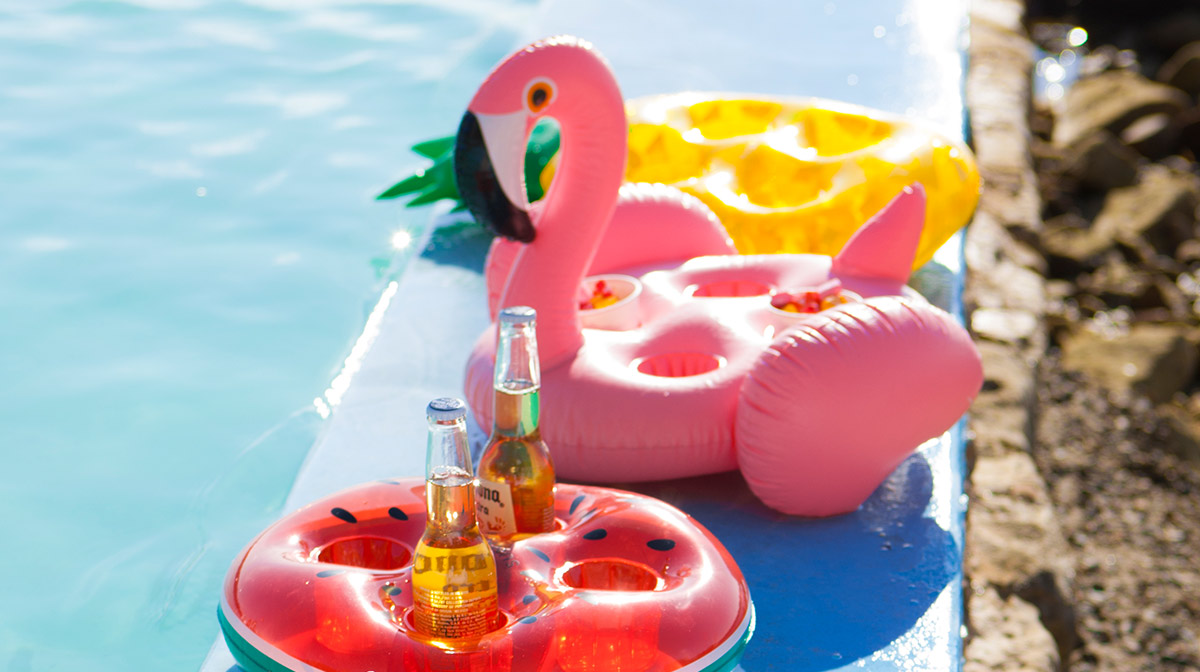 Editor's Picks
Buy now

with The Hut

Features: * Max. weight: 100kg/ 220lbs. * Features printed mesh at the base of the ring. * Includes repair patch in case of punctures. * Made from durable, non-toxic Phthalate free PVC. * Our float's and inflatables carry important safety labels that may not be shown in all photography. * If you have any questions please reach out to our Customer Service Team.

Buy now with free delivery