As spring blooms, investing in new soft furnishings often gives our homes the little facelift it needs. Providing us with the latest luxury collection, ïn home has once again combined the perfect blend of contemporary style with trend-driven design. Launching their latest line of linen bed sets, sheepskin cushions and velvet throws, it has inspired us to make those homeware changes that make a big difference. 
Celebrating the exclusive collection at The Hut, we joined our next ïn home insider, Clare Potts, the Manchester-based mother and lifestyle blogger from www.thelifelately.com. Since launching her blog in 2007, Clare has built a staunch following for her eye for style and relatable presentation of life and motherhood. Without further ado, let's sit down with Clare to talk about her beautiful home.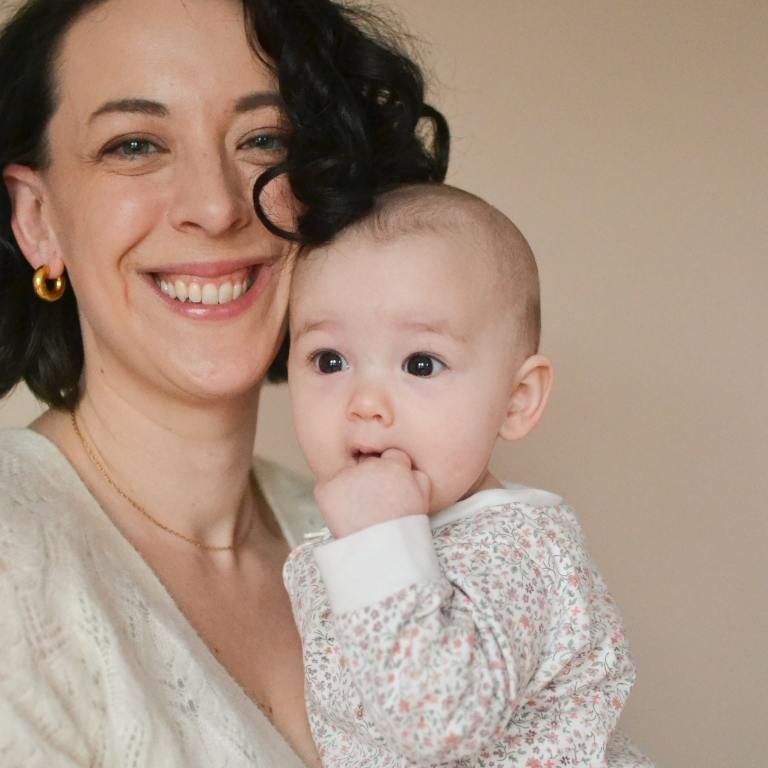 Hi Clare, Thank you for talking to us today! Please tell us about your home?
We moved into our home last May, we loved our old house but needed a little bit more space with another baby on the way. We're now a family of 4 and live in a semi-detached Victorian house in Salford! It's been recently renovated so has great spaces like the open plan kitchen diner but has a lot of original features too. My partner Joe loves furniture (chairs in particular!) and art so we have a mixture of both throughout the house.
Our style is a mixture of classic, modern and mid-century, we like to add a little colour where we can too.
What does home mean to you?
It means so much! We spend so much time here with two small people and love having a house big enough to have friends and family to stay. This feels like the house we'll spend at least the next 10 years in.  
How would you describe your interior style?
My style is simple with classic colours, textures, clean lines and statement furniture whereas my partner Joe likes more eclectic pieces and colour, he's a sucker for a design classic like Eames. We usually end up meeting in the middle and both being happy with the decision. We're currently debating how to redecorate the living room… 
What is your favourite product from the ïn home collection?
I love the linen bedding, it's so hard to find great quality linen bedding that's affordable. I also really like the tie detail at the bottom of the duvet cover.