Have you ever wondered what your partner really expects on Valentine's Day? Maybe you're in a new relationship and not yet defined the day's run of events, or perhaps you're in a long term relationship and unsure of what he or she still expects…
The Hut has been clever this year. We surveyed over 1,000 people to get the latest on how both men and women are celebrating Valentine's Day, if they're celebrating it all…
We found the scoop on what your partner is really expecting from you this year and typically what you're likely to spend…
"It's Complicated"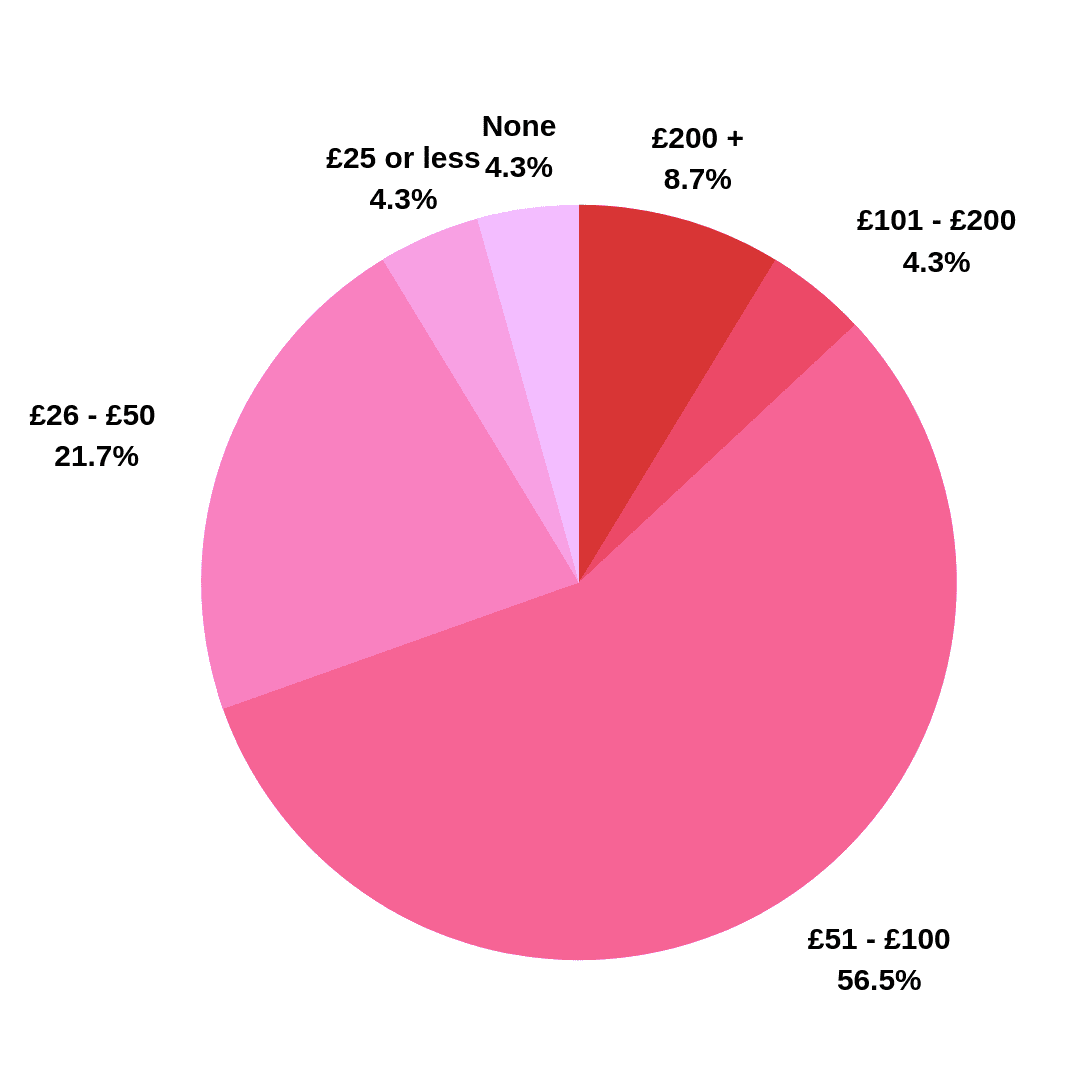 Making up the largest proportion of entrants, it isn't surprising that 35% of 18-20 year-olds marked their relationship status at 'It's Complicated'. 57% of which, noted that shockingly, they would still spend between £51-100 on a Valentine's gift, despite their unconfirmed status. It seems that the Tinder phenomenon is not only opening people's hearts, but their bank balances too.
"What do you want to do for Valentine's Day?"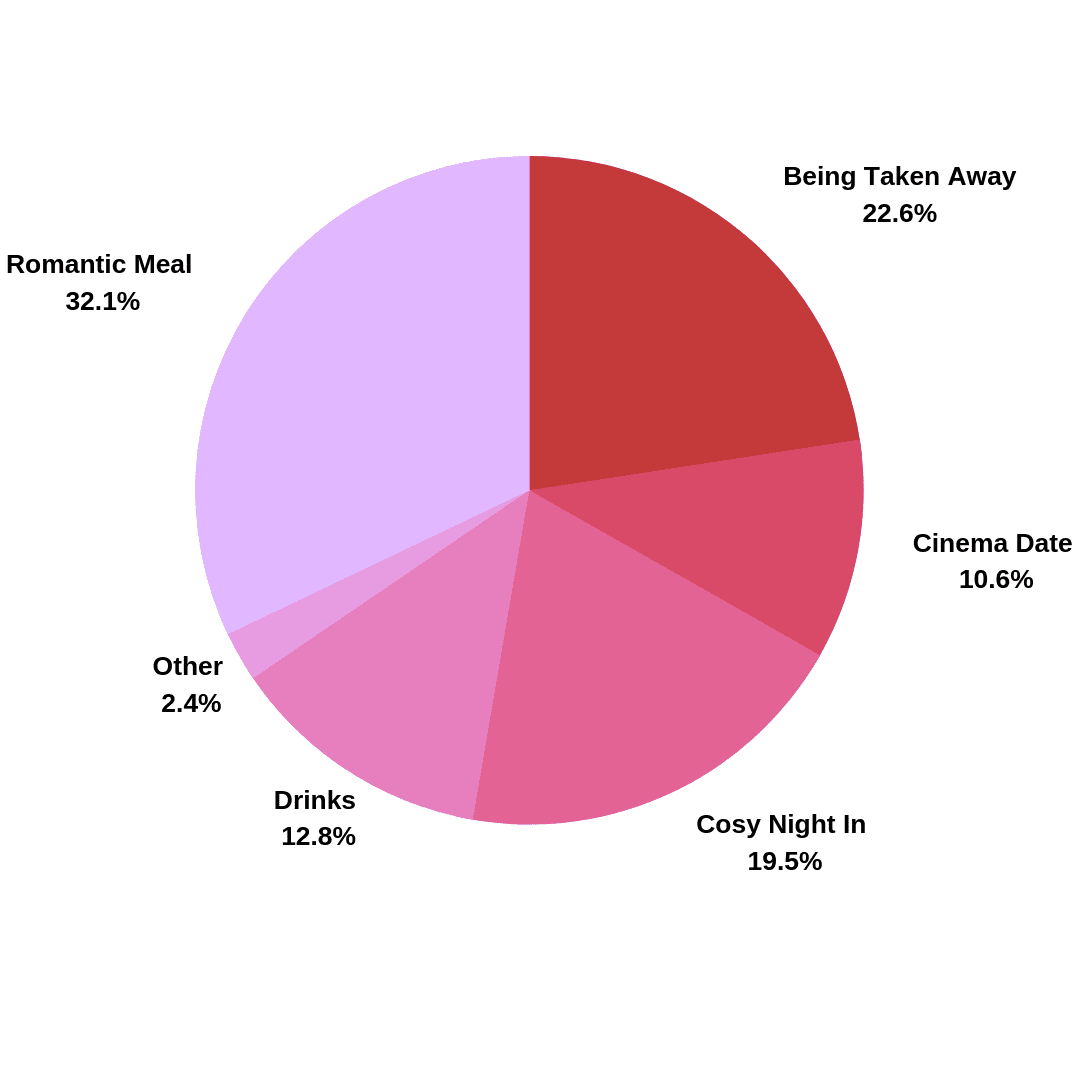 Unsurprisingly, the majority of people opted for a romantic meal. However, a cosy night in is on the rise taking up 20%, but the traditional back row cinema date fell behind with only 10%.
Some might complain, but Nandos did appear amongst the list of responses that called out where people would like to be taken… followed by the socially encouraged 'Netflix and Chill' trend. We'll say no more.
"Does she really want flowers?"
If you want to get the basics right, The Hut can reveal that flowers are a far winner over the traditional chocolate gifts. Whether this is to do with recent health crazes, we cannot be sure, but we can confirm that flower giving over the Valentine's period is still likely to get you in the good books.
Closely following the flowers, one could assume that the social media phenomenon has driven the best of us into a consumption craze, with accessories and fashion pieces collectively taking up 36% of responses. Aftershaves and perfumes were frequently mentioned amongst written responses.
See our Gift Guides below…
Although, with the flashy lifestyles and fancy images plastered all over our feeds, it is unsurprising that the majority of people, totalling at 47%, would prefer to receive an experience.
"Shall I just get him the same as last year? He liked that"
Unfortunately, only 34% of you are getting it right by buying an experience for your partner for Valentine's Day.
Here are our favourite responses of what people buy their loved ones…
Some were cute: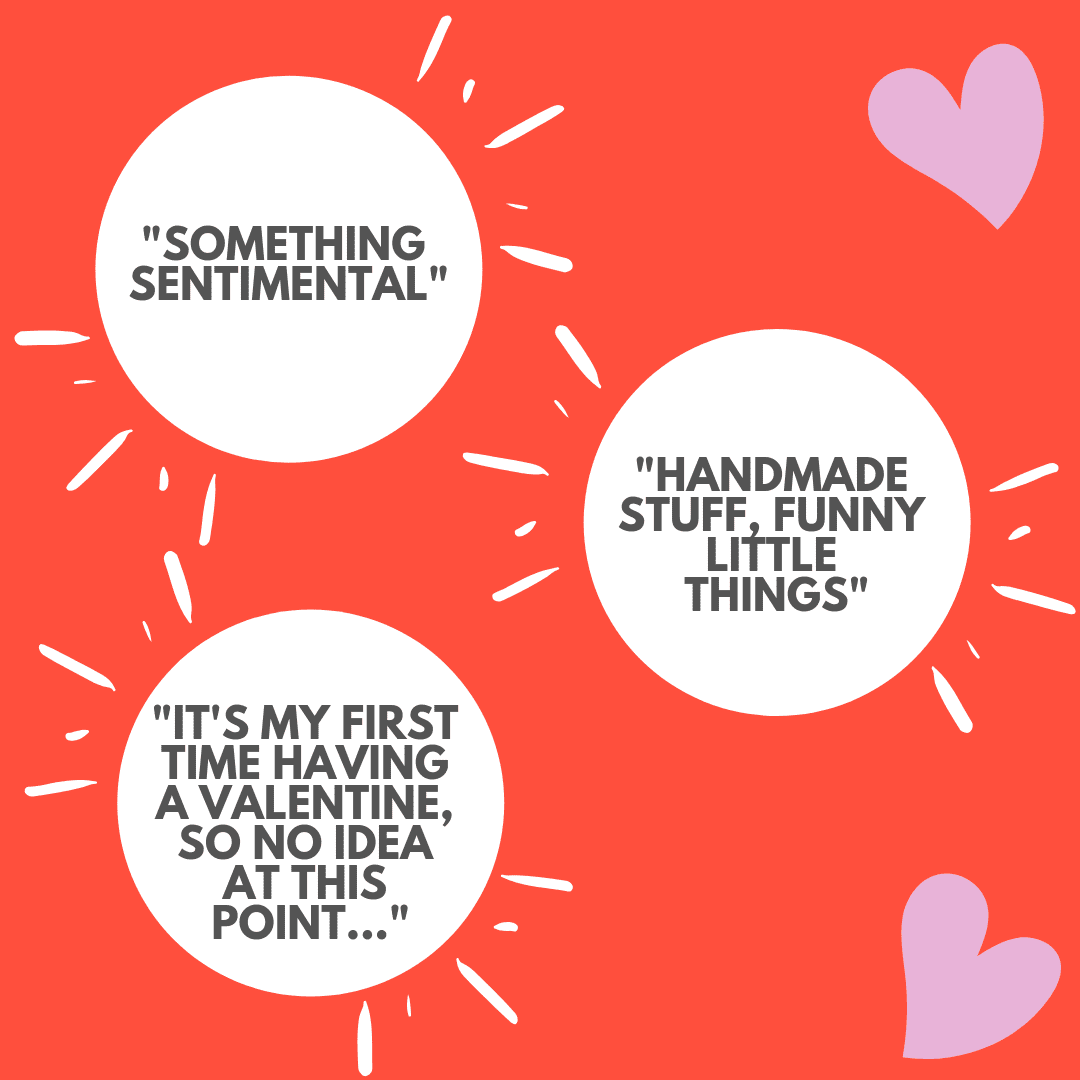 Some were not so cute: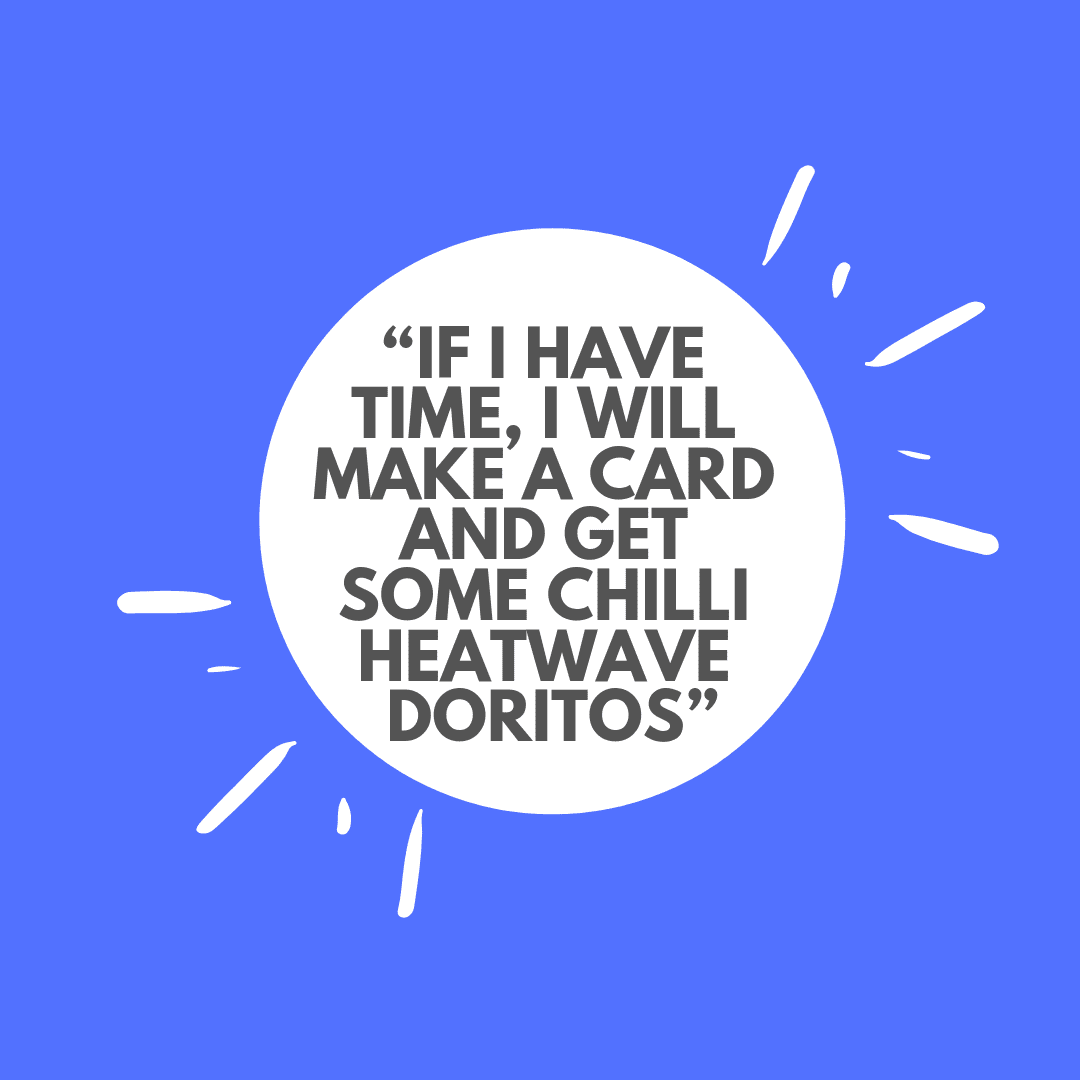 There is nothing quite like romance…
"Does my partner really want a gift?"
The majority of men are happy to spend up to £50 on a gift for their Valentine, but have little or no need to receive something in return.
22% of men who answered the survey said they don't need a gift, whereas only 14% of women said they didn't expect one. So, men, it's probably best you invest in a little something… According to our survey, we'd suggest an experience or flowers; but which, is up to your jurisdiction.
Top 3 Things Men Want To Receive: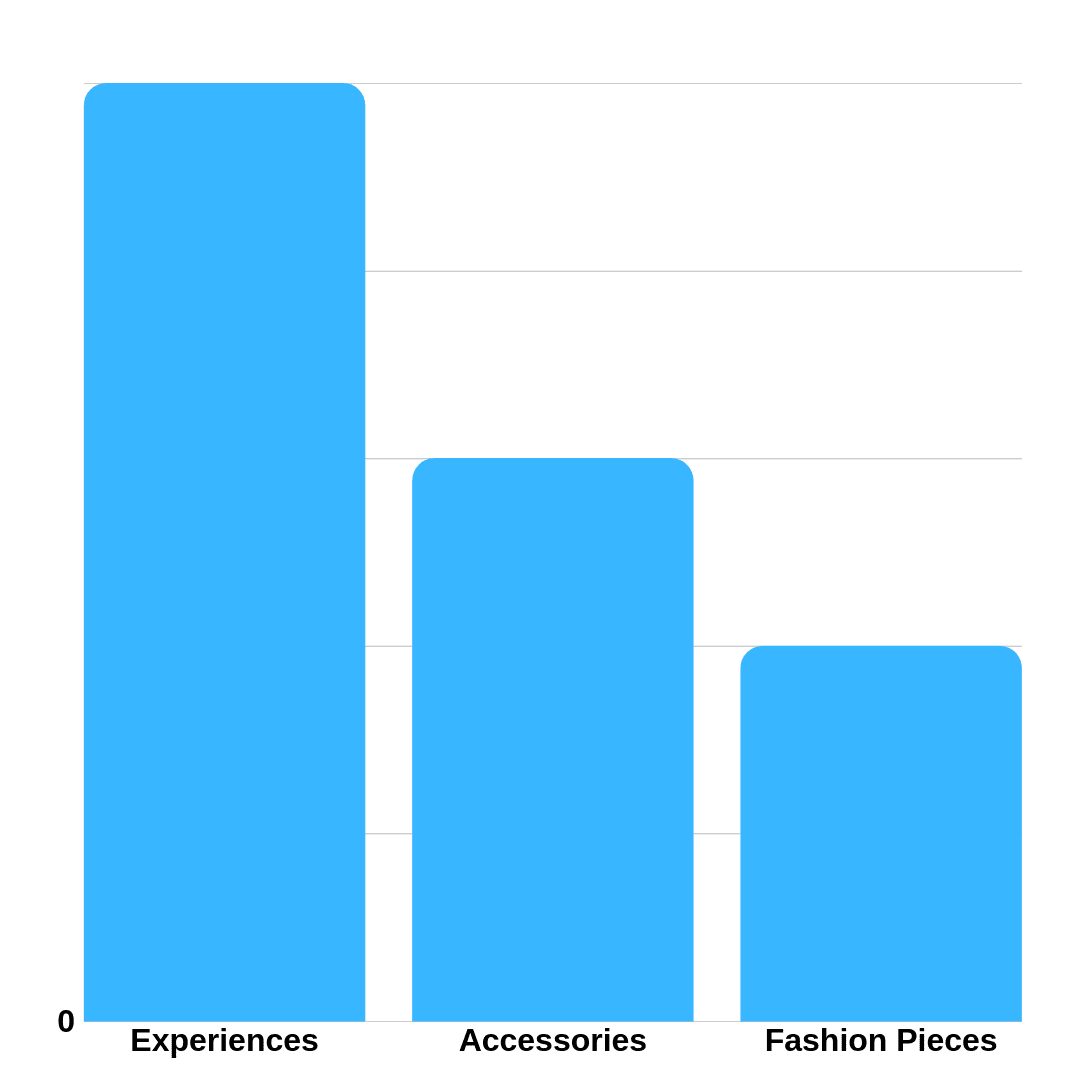 Experience
Accessories
Fashion Pieces
Top 3 Things Women Want To Recieve: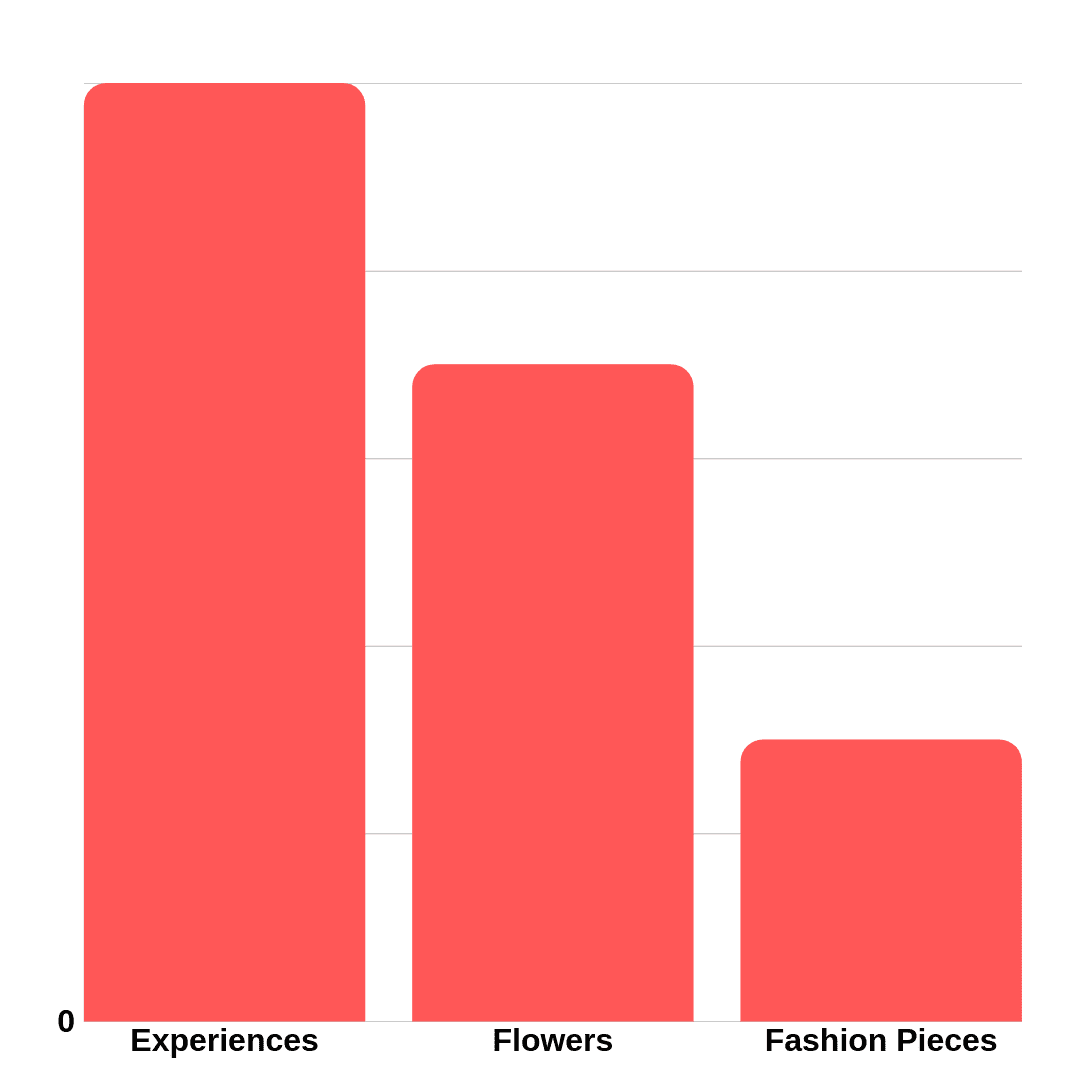 Experience
Flowers
Fashion
Top Spending Locations
South West
North West
Northern Ireland
South East
West Midlands
Gift Guide For Her