There are people who spend their entire life allowing the reflection in the mirror to determine their self-esteem, submitting to a cultural judgement established decades ago. Fitness [should be] gauged in reps, in speed, power, virtuosity. And beauty measured in joy. And in pride
– Marty Cej (CrossFit)
Who do you aspire to be?
What are you striving to achieve?
How big is the barrier between who you are now and the woman you crave to become?
Who's asking?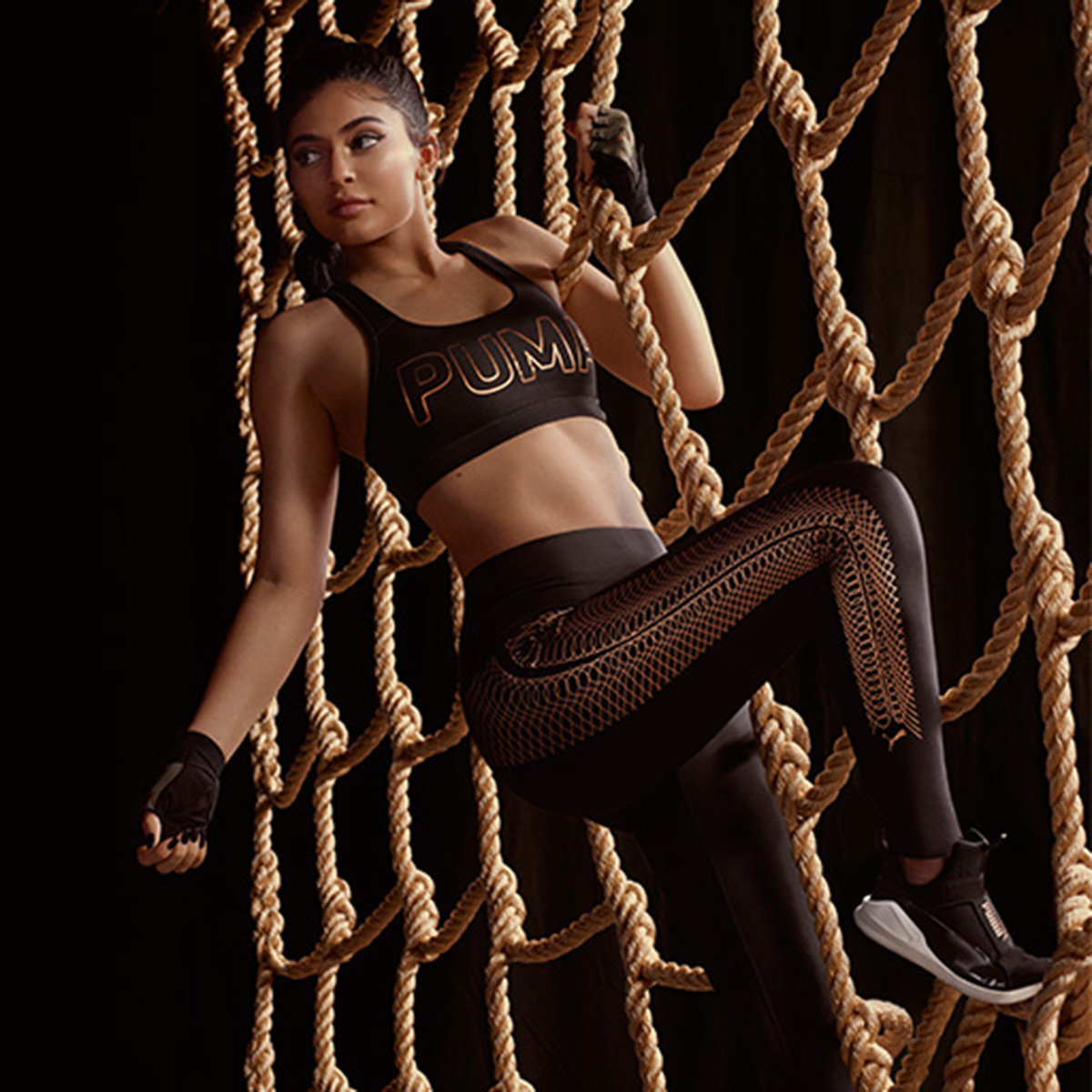 Fitness inspiration – or as it's more commonly dubbed '#fitspo' – has become such a confidence building social media norm that it's almost an inherent component of your daily lunchtime scroll through Instagram. The hashtag is often paired with aspirational post-workout gym-mirror selfies, and comes accompanied with a generous share of mandatory #strongnotskinny and #girlswholift hashtags. With a combined total of 68 million photos, it's safe to say that the cardio bunny era has officially ended and the generation of the strong, powerful female is well and truly upon us. Women no longer shy away from the free weights section of the gym, proving that it really is empowering to #liftlikeagirl. And with the dawn of this new confident and strong woman comes the new Puma Velvet Rope collection – your newest athleisure #fitspo brand. Puma are encouraging women everywhere to break the divide between aspiration and reality by closing the gap between who you are now and who you aspire to be.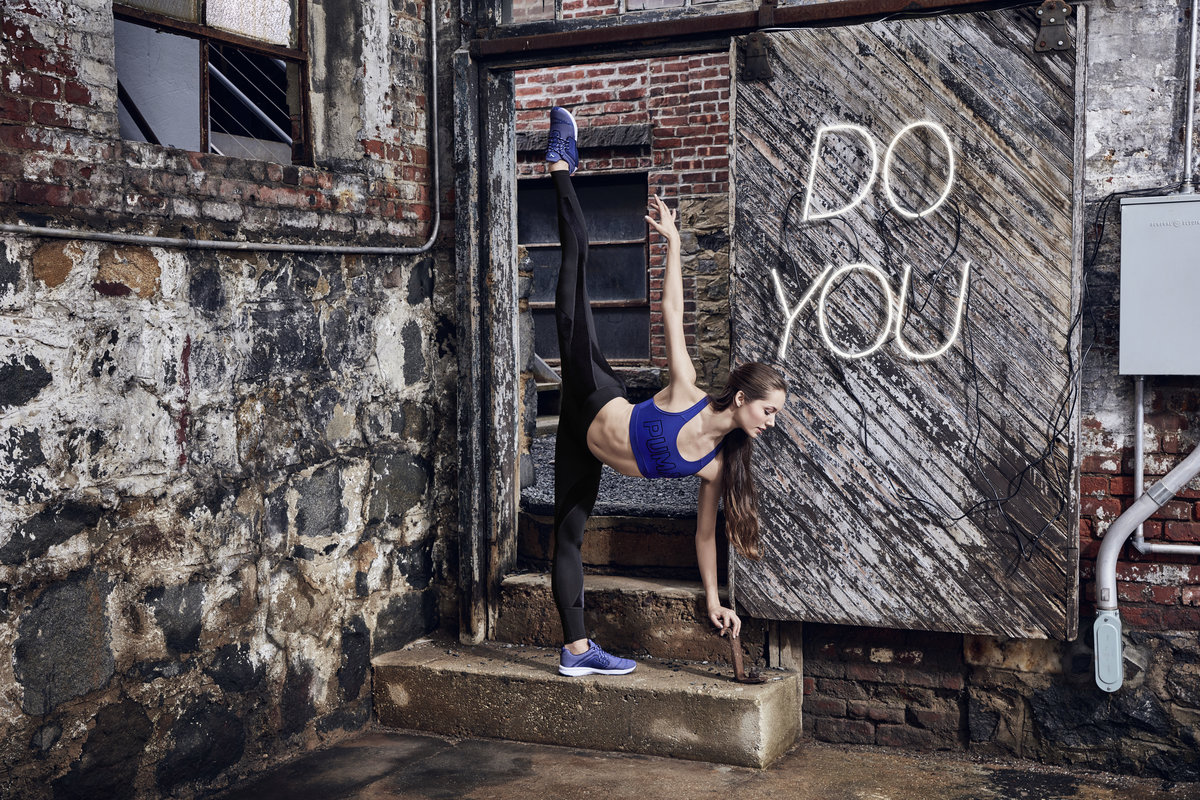 The Puma Velvet Rope range is centred around the idea 'do you', encouraging development of 'the self' – self-expression, self-belief and self-empowerment. Headed by 19-year-old entrepreneur and social media queen Kylie Jenner with campaign photos featuring dancers from the New York City Ballet, Puma unite women from vastly opposing fields, illustrating that strength unifies and confidence inspires.
The range encaptures this unity of oppositions, teaming classic sportswear fabric Lycra with luxe velvet textures; pairing autumnal olives and coppers with metallic silvers and cold Icelandic blue hues, tying the collection together with the classic Puma black base colour synonymous with the brand.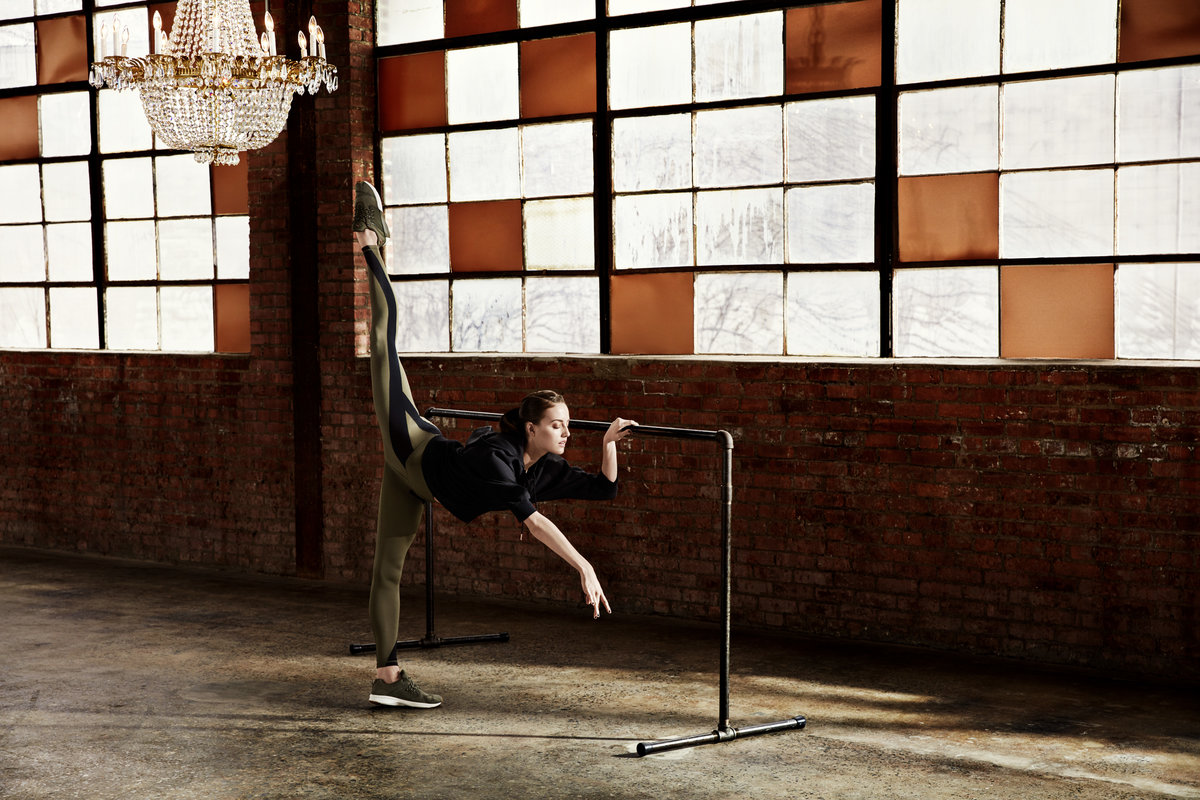 TOP PICKS:
1. Puma Women's Everyday Graphic Tights
The copper foil side-detailing provides the #fierce for your post workout selfie fix, while the technology behind the fabric ensures athletic performance is not compromised. Crafted from dryCELL moisture-management technical fabric, the leggings allow sweat to evaporate from the body leaving the skin dry and comfortable, with flat seams and close cut style maximising comfort whilst optimising performance.