Summer has to be our favourite time of the year. The sun is shining; fruity cider is the post-work drink of choice; we can dig out our flip-flops again – and, most importantly, it's officially festival season!
Festival season can be a little overwhelming to those not in the know; there are a zillion things to remember and consider before you even step foot into the campsite itself. Luckily, The Hut is on hand to give you a little helping hand – whether you're a festival novice or an avid attendee, we've got the tips and tricks to ensure your musical summer goes smoothly.
Which festival should I choose?
Never been to a festival before? Wondering which festival to choose? No problem.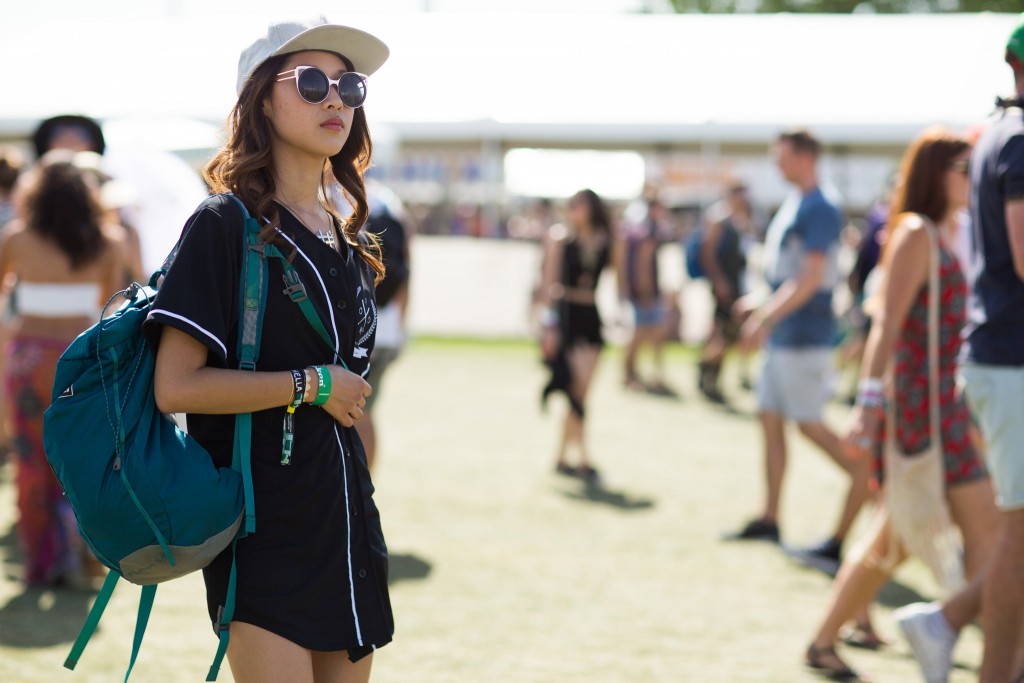 There's a plethora of UK-based events to attend this summer, all with a distinctly different flavour. Depending on your musical tastes, some festivals may appeal to you more than others – read on to discover the lowdown on some of the top UK festivals for 2016.
Parklife | 11th June
Heaton Park in Manchester is home to Parklife – a relatively young festival that's only gaining in popularity as the year's tick by. This year's headline acts include Years & Years, Sigma, Gorgon City, Major Lazer, Jess Glynne and Katy B, to name but a few, and the vibe is unapologetically laid-back and boho.
Glastonbury | 22nd June
Arguably one of the most famous UK festivals ever, Glastonbury began in 1970, as a free summer fair, aiming to dispel the over-commercialised festival image of the time. The first Glastonbury festival had 1,500 attendees – in 2005, Glastonbury saw 153,000 revellers pour through the gates. This year boasts a line-up of Muse, Adele and Coldplay – you're guaranteed big names at this festival.
Wireless | 8th July
Known as the O2 Wireless Festival until 2008, Wireless is held in Finsbury Park, London, and is managed by Live Nation. The perfect blend of city and street, this year will see acts such as Chase & Status, J. Cole, Sigma, WSTRN, Natalie La Rose and Maverick Sabre take to the stage.
Camp Bestival | 28th July
Camp Bestival boasts to showcase the best 'mind-expanding music' on offer, and this year is no exception. With The Cure, Bastille, Skepta and Fatboy Slim all in attendance, Bestivla is so much more than a festival – there's also a craft ale bar, carnival-style parade and an appearance by none other than the nineties favourites The Chuckle Brothers.
V | 20th August
V, V Fest or V Festival – whatever you call it, the fun-loving atmosphere and happy-go-lucky vibe remain the same. With all of your favourite chart-topping artists under one roof – this year including Justin Bieber, Sia, David Guetta and the illustrious return of Rihanna – you've got two opportunities to attend, with the festival being held at both Chelmsford and Staffordshire.
Reading | 26th August
The 1989 Reading Festival wasn't quite the event it is today –  now one of the most iconic UK festivals, Reading pays homage to some of our favourite acts, including Red Hot Chili Peppers and Fall Out Boy, and some of those quirky ones we can't help but love (Die Antwoord, anyone?)
Don't forget…
 You've chosen your festival – now what?
In order to survive a festival and get the most from your time, there are certain things you shouldn't forget and need to remember. Here are our favourite festival hacks which will guarantee a fabulous, stress-free weekend…
Tent placement is key
Choose a spot out of the line of fire – by this we mean off the path, a safe distance from the toilets, and preferably on high ground in case of rain. Don't forget to take a flag, or camp near a landmark, so you can spot your tent from a good distance – there's nothing worse than trying to remember where your home for weekend is in the pitch black.
'Have you packed your…'
Mouthwash? Sunscreen? Lip balm? Plasters? All those super boring things that will probably get left behind, but are serious necessities.
Baby wipes and bin bags
Not the most glamorous of things to pack for a weekend away, but baby wipes and bin bags suddenly become the most useful things in the world at a festival. Our personal favourite use for bin bags has to be makeshift wellies, but you can use them to stop tent leaks, packing rubbish, and creating emergency raincoats. And baby wipes? They're just a given.
Food prep
Food at festivals is notorious for being overpriced and hard to come by. If you don't relish the thought of standing in line at a burger van for three hours, make sure to pack a load of snacks and nibbles to keep you going throughout your stay.
Going home
If you can, leaving early has a huge advantage – you'll beat the traffic, cut the queues and miss the mad rush out of the carpark. If you don't love your tent, leave it; nobody wants to ride home clutching a bundle of filthy fabric. Bonus tip – leave some emergency supplies in your car for the journey back; we're talking clean socks, hand sanitizer, some spare change and an in-car phone charger.
Festival essentials
 The most crucial question of all – what to take to a festival?