What is Nike Air Max Day?
The 26th of March marks Nike's annual celebration of their iconic Air Max trainers. Nike Air Max Day is a time to release your inner sneaker freak and an excuse to pick up a new pair. Nike Air Max will turn the ripe old age of 28 this year. Though the designs have changed throughout the years, the original and revolutionary integrated 'visible air' has stood the test of time.
The History of Nike Air Max
Originally launched in 1987, the very first pair of  Nike Air Max trainers was designed by legend Tinker Hatfield (who also designed the Air Jordan, so he's kind of a big deal). The addition of air cushioning was something that had never been done before. It was introduced by Nike in 1979 and entirely revolutionised athletic performance. As the years passed, the cushioning grew and the concept of 'visible air' was introduced with the Nike Air Max 1 in 1987. Nike Air Max Day is your chance to celebrate the legendary shoe.
Take a look at the range of Nike Air Max trainers available at The Hut with free UK next day delivery here >>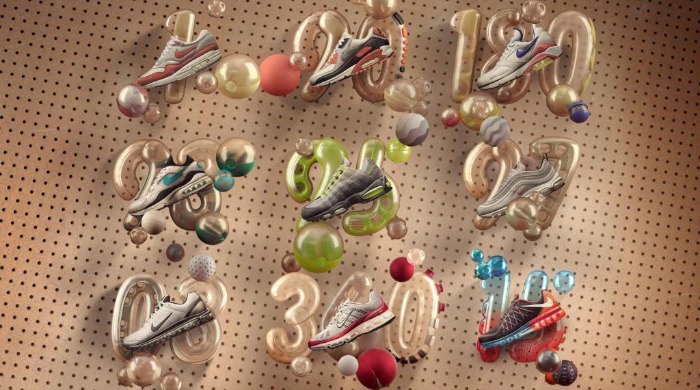 Inspired by the Parisian art gallery, the Pompidou Centre, the Nike Air Max brings the inner technology of the shoe and incorporates it into the design.
Get Yours Now
Celebrate Nike Air Max Day on the 26th of March and invest in a pair of your own from our range of Nike Air Max at The Hut. Get yours in time for Air Max Day with free UK next day delivery available until 9pm, just enter FNDD2015 at the checkout and select next day delivery.